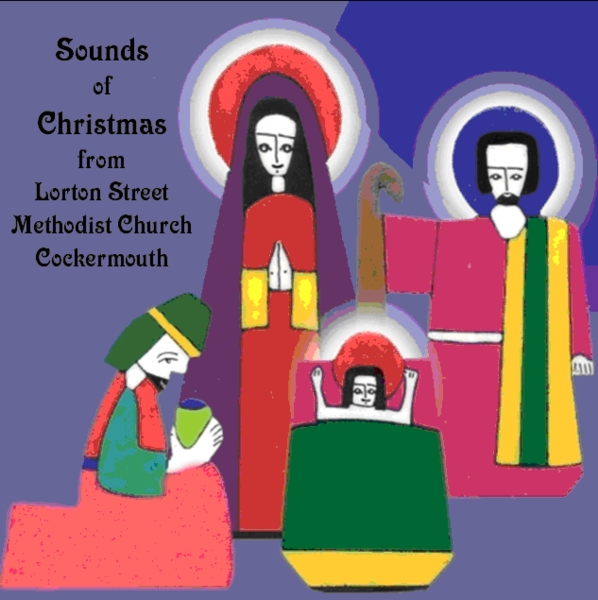 Track List
Unto Us a Boy is Born
Of the Fatherís Love Begotten
The Angel Gabriel
O Little Town of Bethlehem
Pastoral Symphony (Handelís Messiah)
Silent Night
Cradled in a Manger, Meanly
Away in a Manger
Good Christians All Rejoice
Infant Holy
Maryís Boy Child
The Sussex Carol
Do You See What I See?
Angels From the Realms of Glory
Come Unto Him (Handelís Messiah)
Ding Dong Merrily on High
We Three Kings of Orient Are
In the Bleak Midwinter
O Come, All Ye Faithful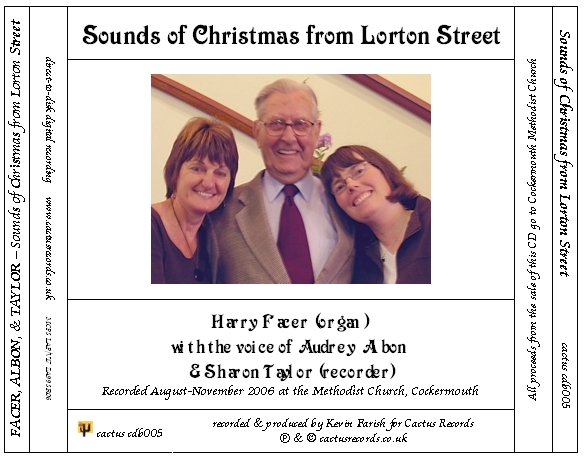 All proceeds from this CD go to Cockermouth Methodist Church.
The recordings were made between August and November 2006 in the Methodist Church, Cockermouth. The organ was recorded using an X-Y stereo pair of Shure SM58 microphones with Audrey's vocals and Sharon's recorder captured using a Rode NT1A condenser microphone. The mics were connected to a Behringer UB1204FX-Pro mixer, with the stereo output being recorded directly on to a CD-R disk using a Tascam CD Recorder. Subsequent editing and mixing was done on a PC using GoldWave software.
The CD has been licensed through the MCPS under a Limited Availability Product Licence. The production run is limited to a maximum of 250 copies.
CD recorded and produced by Kevin Farish.

© cactusrecords.co.uk