Cactus Records
Sidewinder Sampler CD #1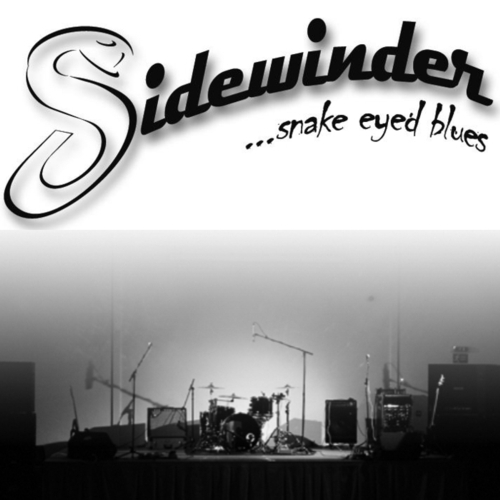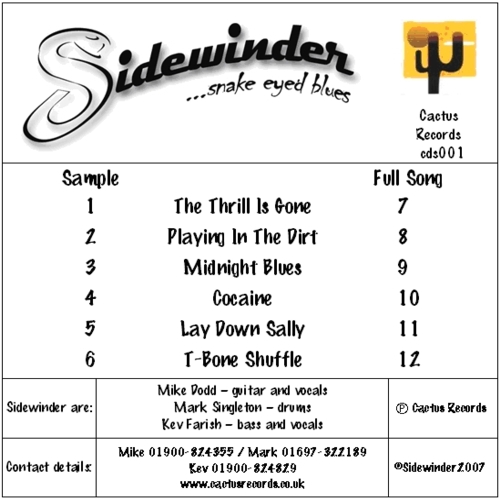 This sampler CD was recorded at their first gig, but first… a little history.
Sidewinder was born of frustration. All three band members have many years gigging experience - but there comes a time when you have to listen to your heart and do something about it. Each of the three has played the pubs and clubs in the North of England -worked hard and learned to win their respective audiences. But something was missing. It's one thing to go out and play the latest chart covers, or classic rock songs; even the latest Radio 2 play list –but inside each of the three was a desire to go out and play to an audience the stuff they listen to at home - the stuff that inspired them to pick up their respective instruments in the first place. And so here they are. They've selected a set of songs which they feel represents them as a band then kind of twisted them to suit their format. Some of the songs have been given a near straight treatment– respectful of the original idea; and some well – they just did it their way! The CD was recorded straight off the bat – no overdubs or trickery – at their first solo gig, warts and all.
Track List
The Thrill Is Gone
Playing In The Dirt
Midnight Blues
Cocaine
Lay Down Sally
T-Bone Shuffle
Visit the Sidewinder website for more info about the band.

© cactusrecords.co.uk