Cactus Records
Sidewinder Sampler CD #2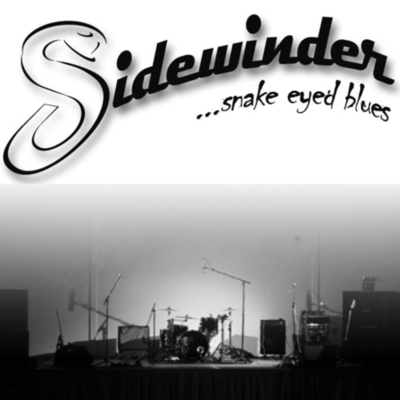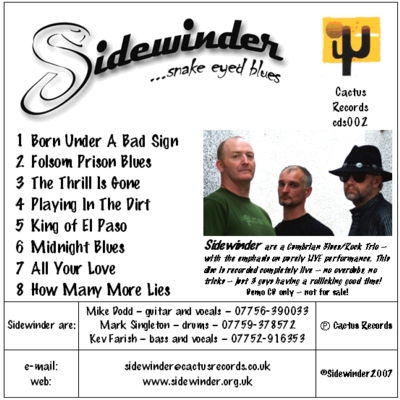 Sidewinder are a Cumbrian Blues/Rock Trio – with the emphasis on purely LIVE performance. This disc is recorded completely live – no overdubs, no tricks – just 3 guys having a rollicking good time!
Track List
Born Under A Bad Sign
Folsom Prison Blues
The Thrill Is Gone
Playing In The Dirt
King of El Paso
Midnight Blues
All Your Love
How Many More Lies
Visit the Sidewinder website for more info about the band.

© cactusrecords.co.uk