Gigging in West Cumberland 1971-1972
Ocean was formed in 1971 and consisted of the following members:
| | |
| --- | --- |
| Steve Evans | (guitar/keyboard and lead vocals) |
| Eric Hodgson | (drums and backing vocals) |
| Alex Wilkinson | (lead guitar and backing vocals) |
| Kev Farish | (bass guitar and backing vocals) |
All were long-time school friends with, initially, Kevin Dennis on bass, who left the band after about six months. Kev Farish started as the band's roadie, but took over on bass after Kevin Dennis quit. Sometime later, Tony Bell joined as full-time roadie. This line-up remained for the rest of the band's existence. The band played most of the pubs and clubs in West Cumberland (as it was then!). The band members finally went their separate ways in the autumn of 1972, when they all went off to various universities and colleges.

The band's origins can be traced back to an early incarnation called "Birth" who only ever played one gig (thankfully!), although it was notable. The gig was at the Workington Technical College in Autumn 1970 and the headline band was "UFO", who went on to have a successful international recording career. The other support band was &quotThe Elizabethans" who eventually morphed into "Smokie", who also went on to have chart success. Thankfully, "Birth" died, but with "Ocean" rising from the ashes sometime later.
---
Gig List
The list of gigs below is probably not complete, but is a list of known dates.
| | | |
| --- | --- | --- |
| 18-07-1971 | St. Mary's CMS | Kells, Whitehaven |
| 01-08-1971 | Vulcans Park | Workington |
| 01-07-1972 | British Legion Club | Langholm |
| 08-07-1972 | Wyndham Caravan Club | Cockermouth |
| 09-07-1972 | Matador Hotel | Workington |
| 13-07-1972 | White Heather Club | Kirkbride |
| 29-07-1972 | Wyndham Caravan Club | Cockermouth |
| 05-08-1972 | Conservative Club | Barrow-in-Furness |
| 11-08-1972 | Ritz Club | Millom |
| 18-08-1972 | White Heather Club | Kirkbride |
| 24-08-1972 | Hilltop Hotel | Carlisle |
| 25-08-1972 | Towbar Inn | Nethertown |
| 26-08-1972 | Wyndham Caravan Club | Cockermouth |
| 27-08-1972 | Sun Inn | Aspatria |
| 03-09-1972 | Knights Club | Millom |
You can listen to one of Ocean's gigs here
---
Photos
These were taken at Workington Grammar School in 1971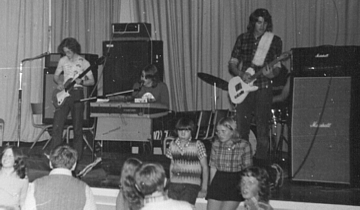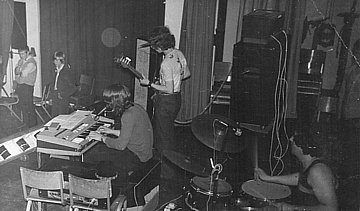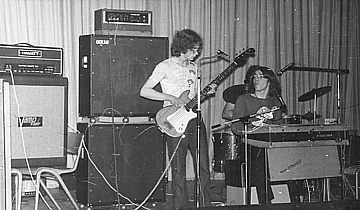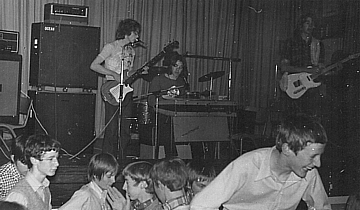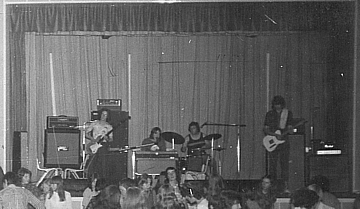 ---
The photo of Kev was taken on Sunday 1st August 1971 in Vulcans Park, Workington. That summer,the Borough of Workington Parks Department put on a series of Sunday afternoon concerts by local bands. The photo on the right was taken at a fund-raising gig by Kev's then band, "diamondback" for Mayfield school. Tony was Ocean's roadie.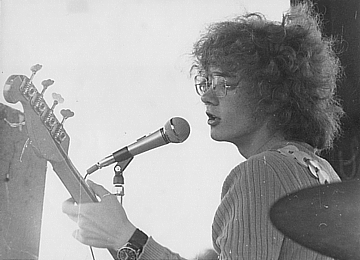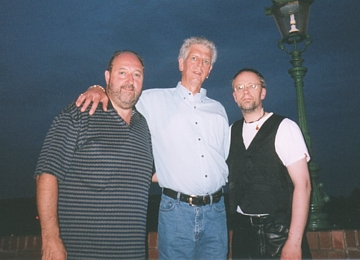 The band started getting back together for a surprise gig at Steve's 60th birthday bash in 2014. Since then, the band has kept meeting up from time to time and have performed a couple of fund-raising gigs in Askham Village Hall.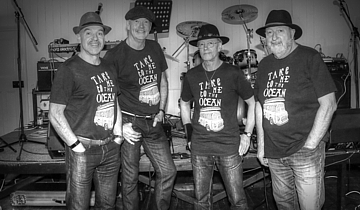 ---
The Ocean van was well-known around Workington for obvious reasons!
Photo taken outside the Mermaid Tavern in Workington, which used to be at the end of Derwent Street.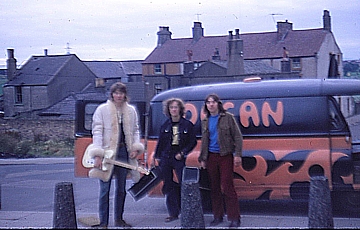 Alex doing his own outdoor gig! Notice the speaker hung from the tree!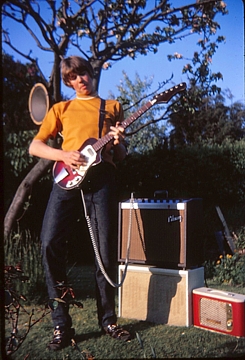 These two photos include Kevin Dennis on bass, before Kev Farish took over.
The orange speaker stack was hand made by Alex in the school woodwork room! Nice to see
the colour of Eric's drums - red sparkle kick drum and small tom, with a pearl floor tom.
The gig may have been in the Princess Hall, Workington.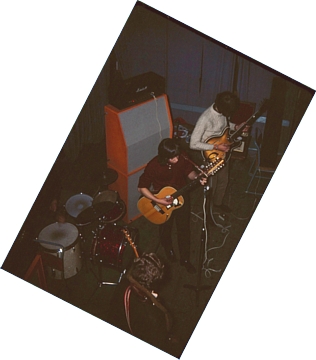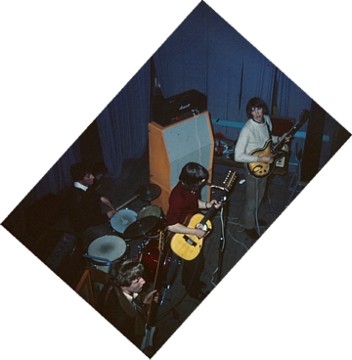 The original photos were taken at a fairly jaunty angle!
You can see photos and a video from Ocean's more recent gigs here
---
Visit Ocean's dizzyjam merchandise shop here
---

©2020 Cactus Records
Page updated 12/11/20