Gigging in West Cumberland 1971-1972
OCEAN Re-union Photos
---
Steve's 60th Birthday, Llangollen, 8 Feb 2014
Steve's wife Kim organised a surprise birthday re-union gig for his 60th birthday.
Alex, Kev & Eric had secretly rehearsed some of the old songs. Full marks to Steve for performing "on the spot" on the night!
The theme was the "roaring twenties", hence the fancy dress and straw boater!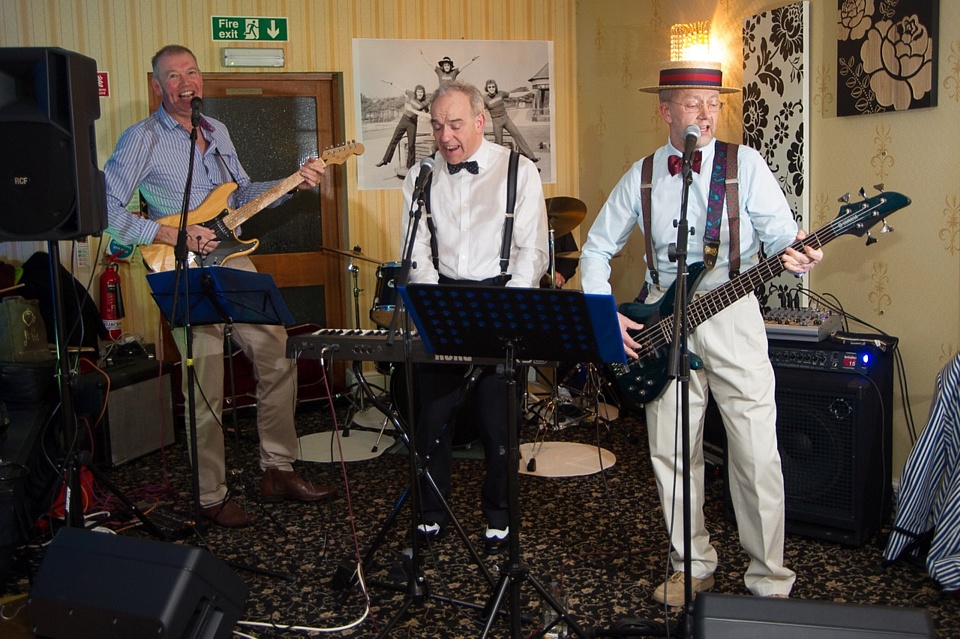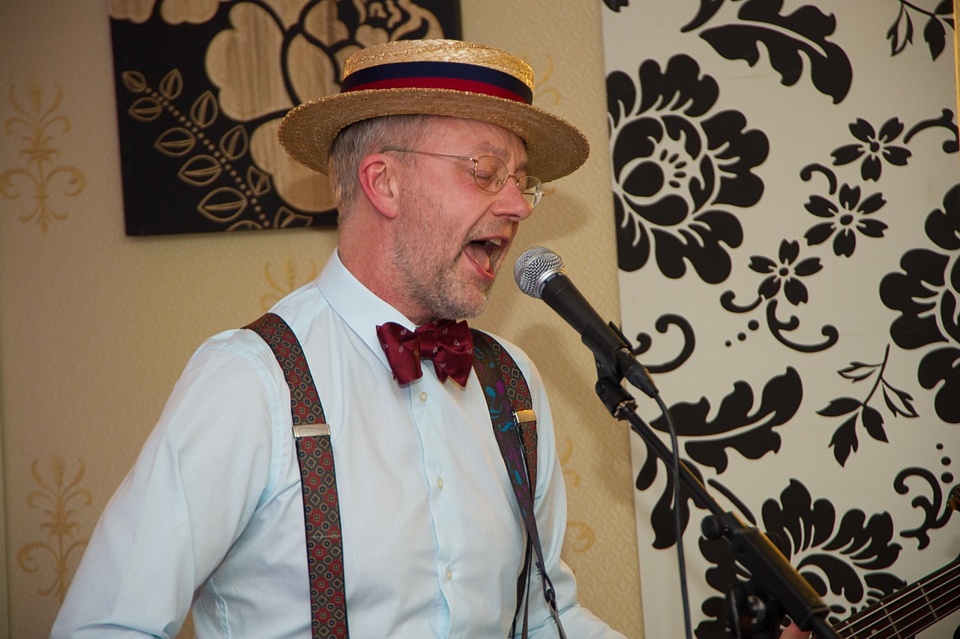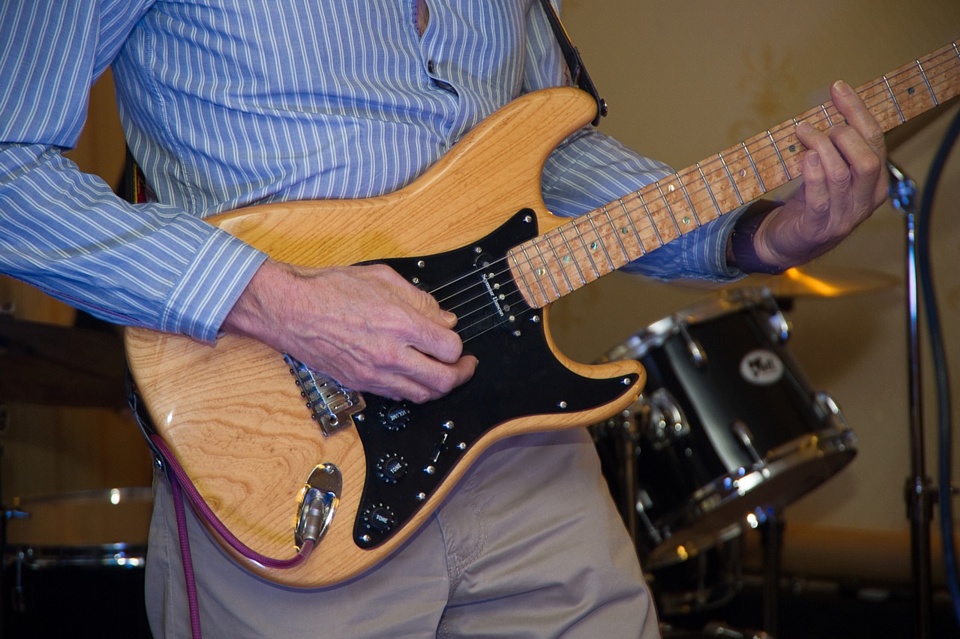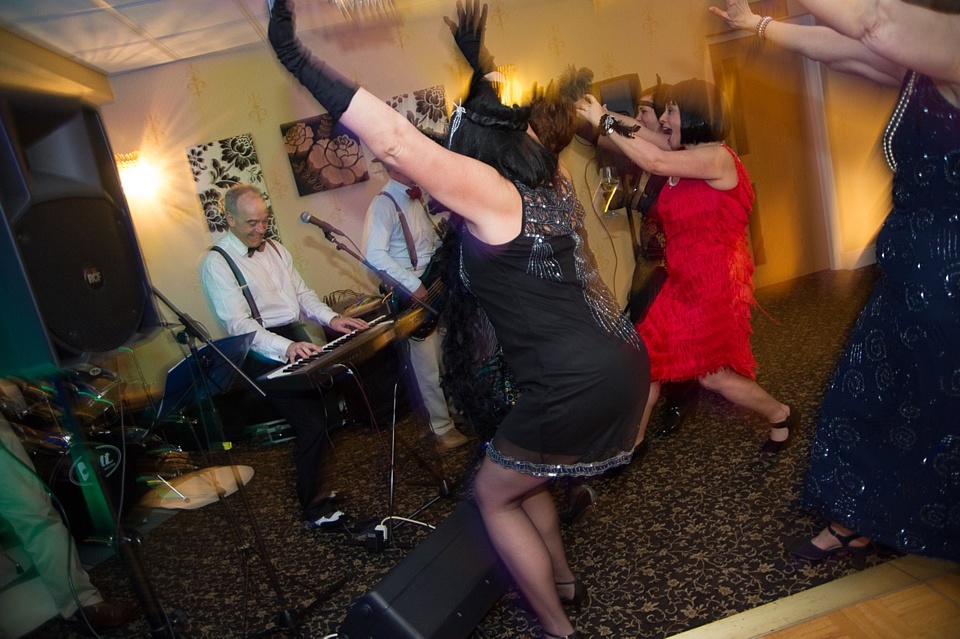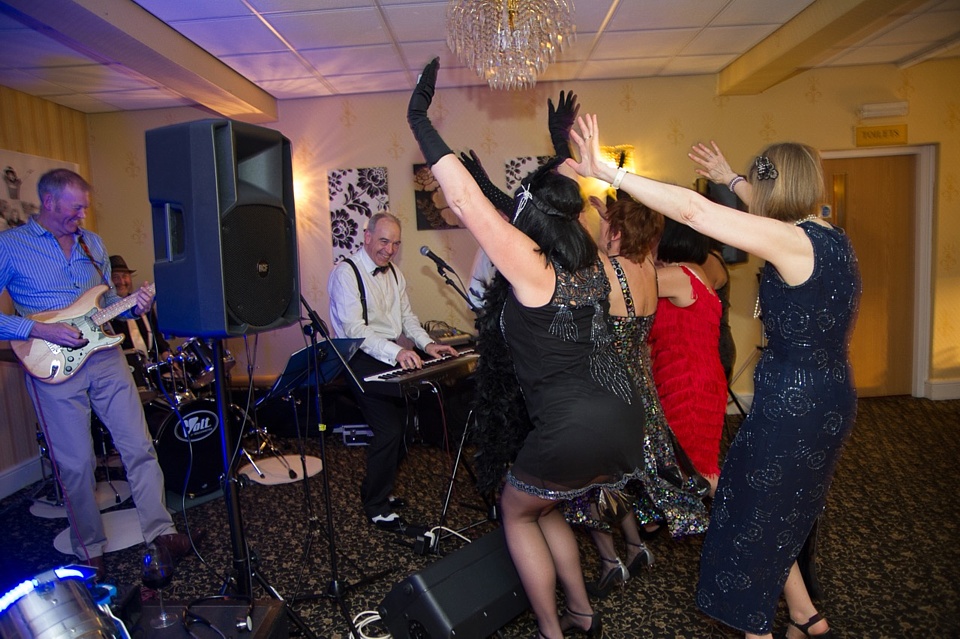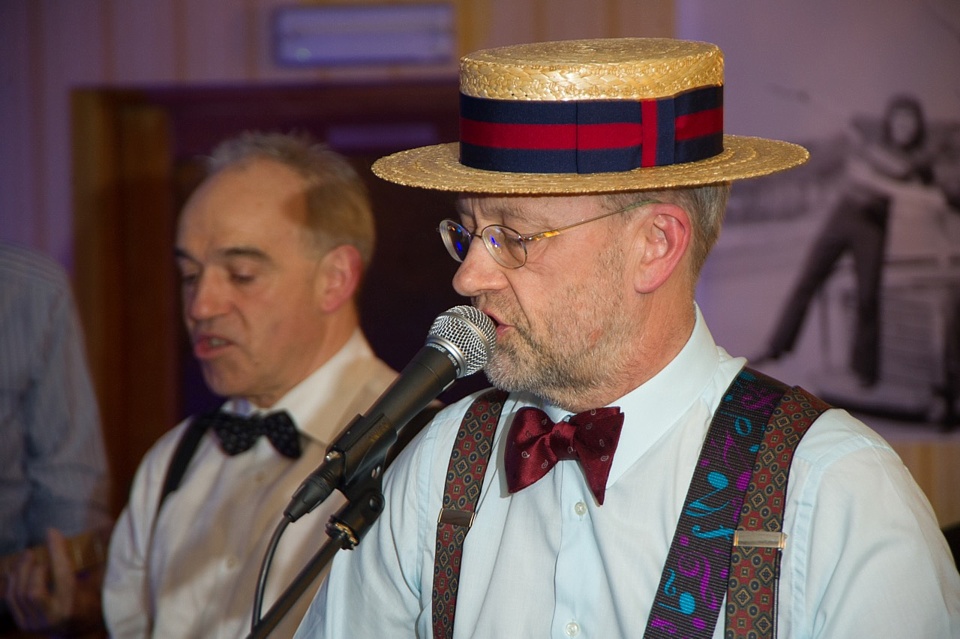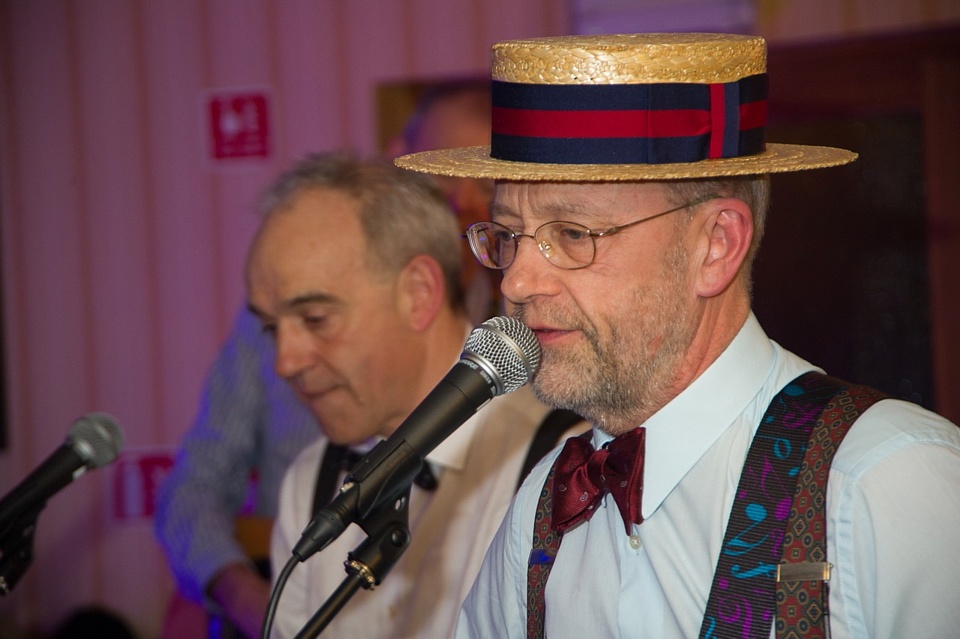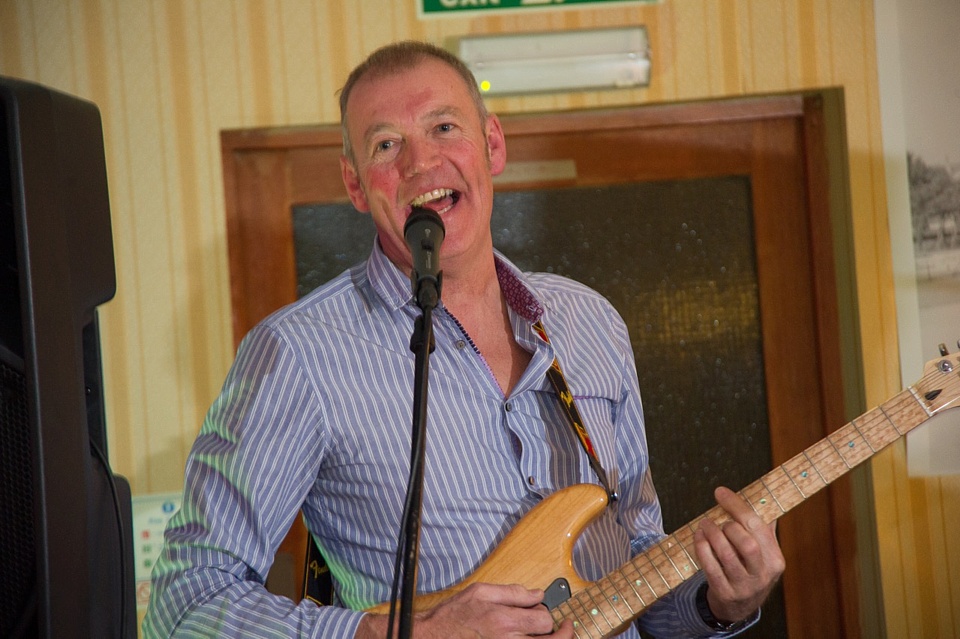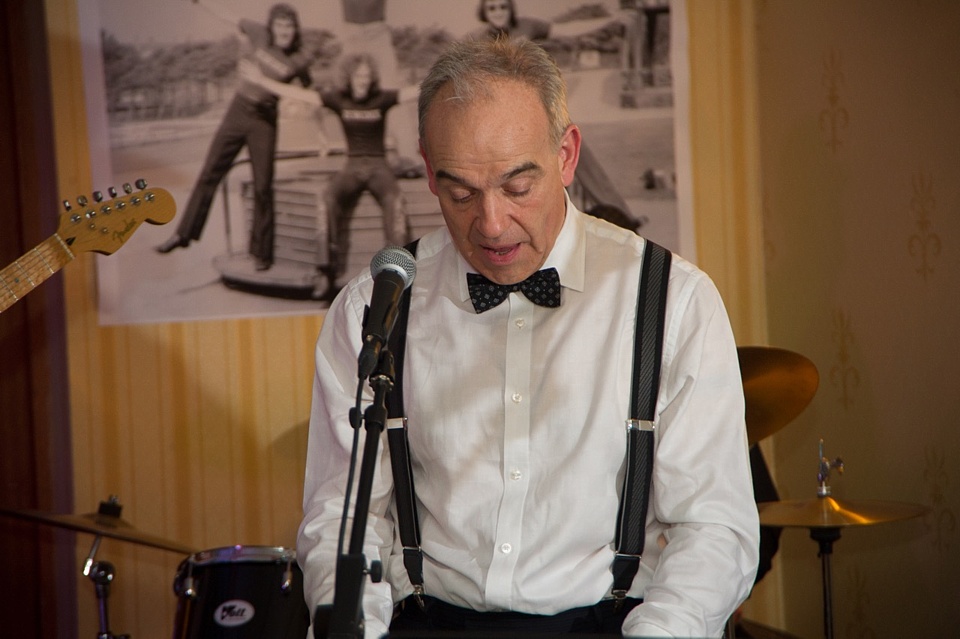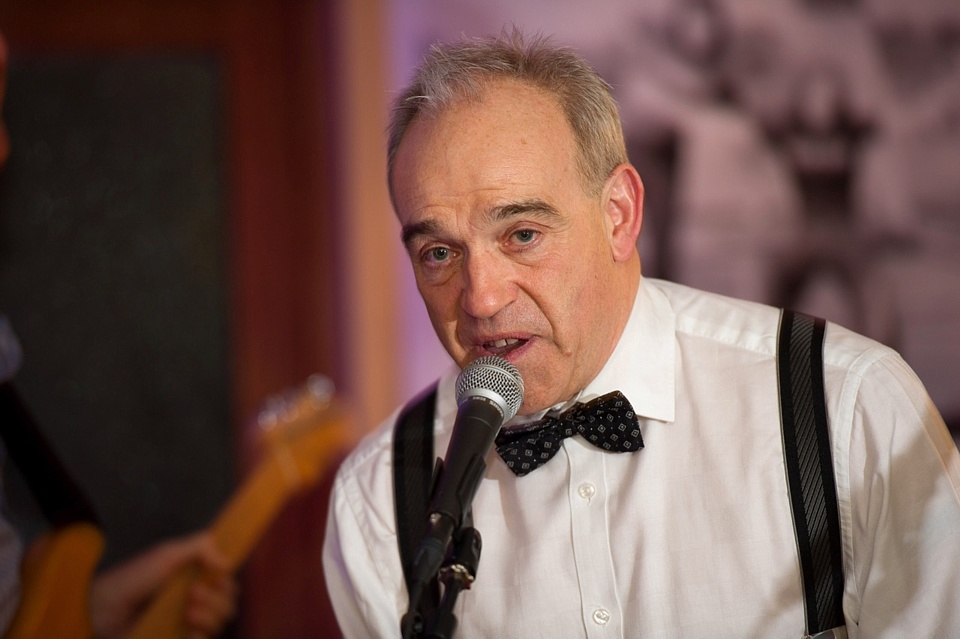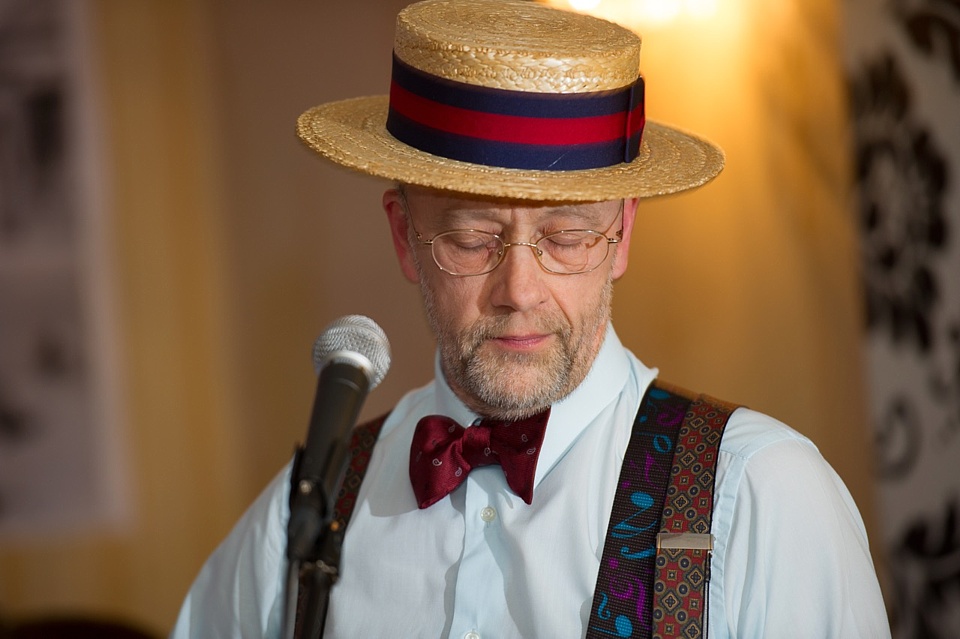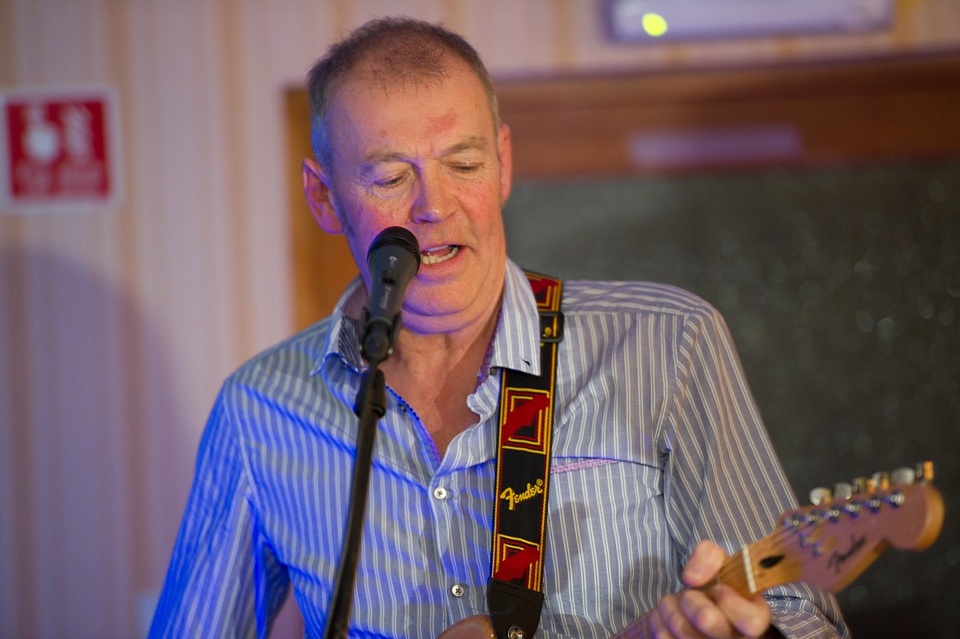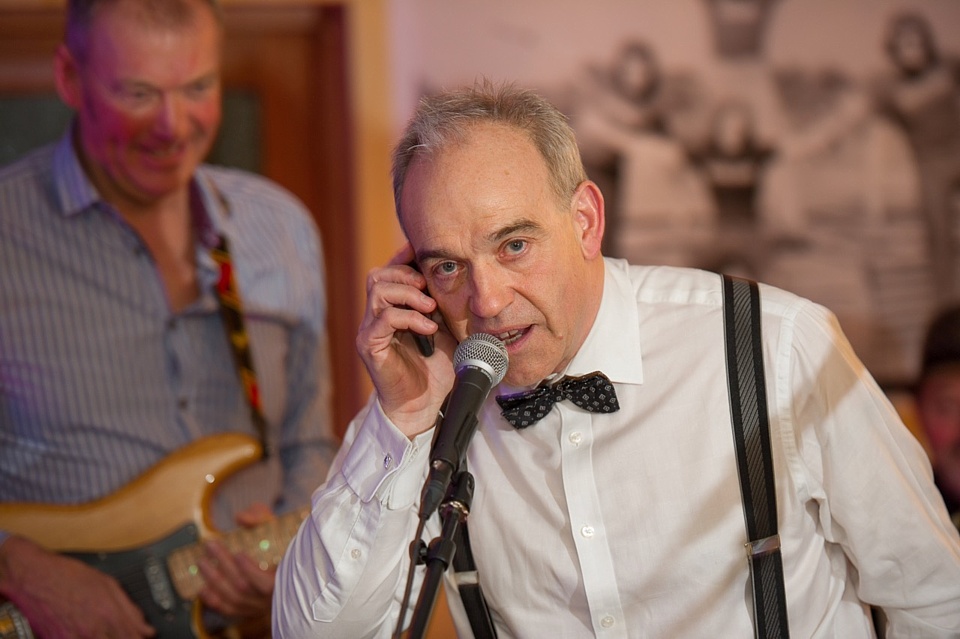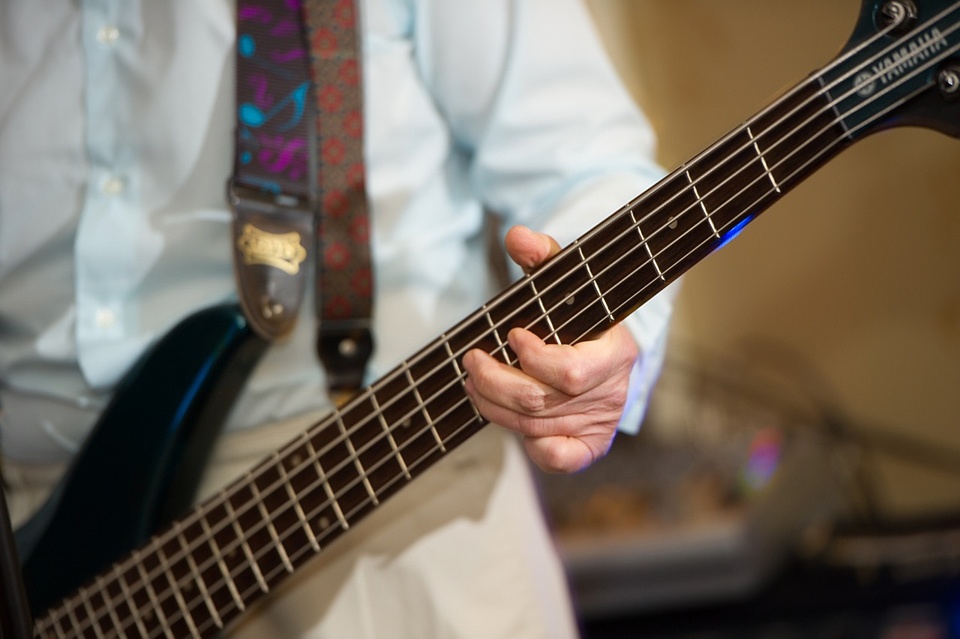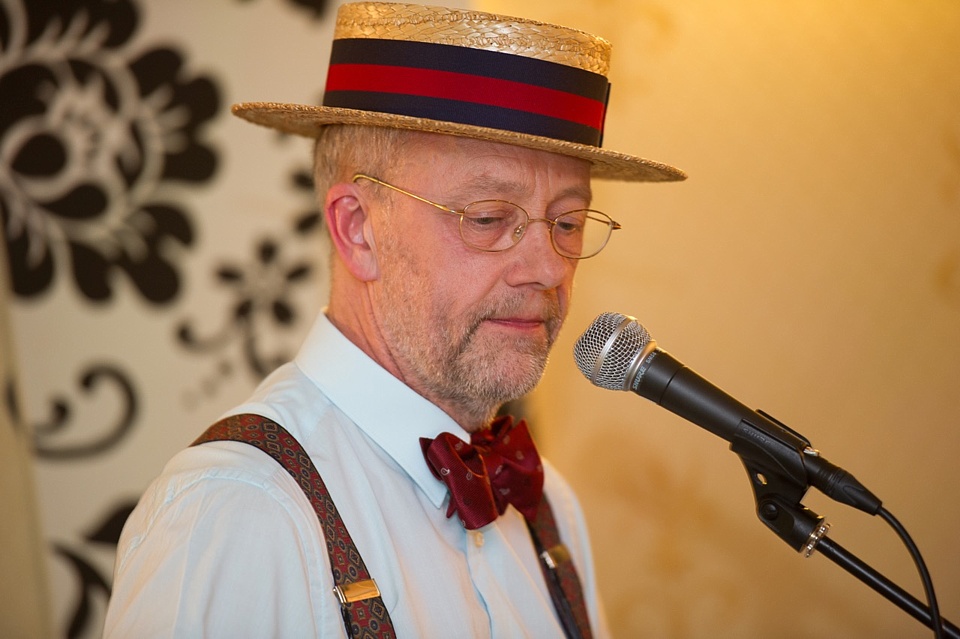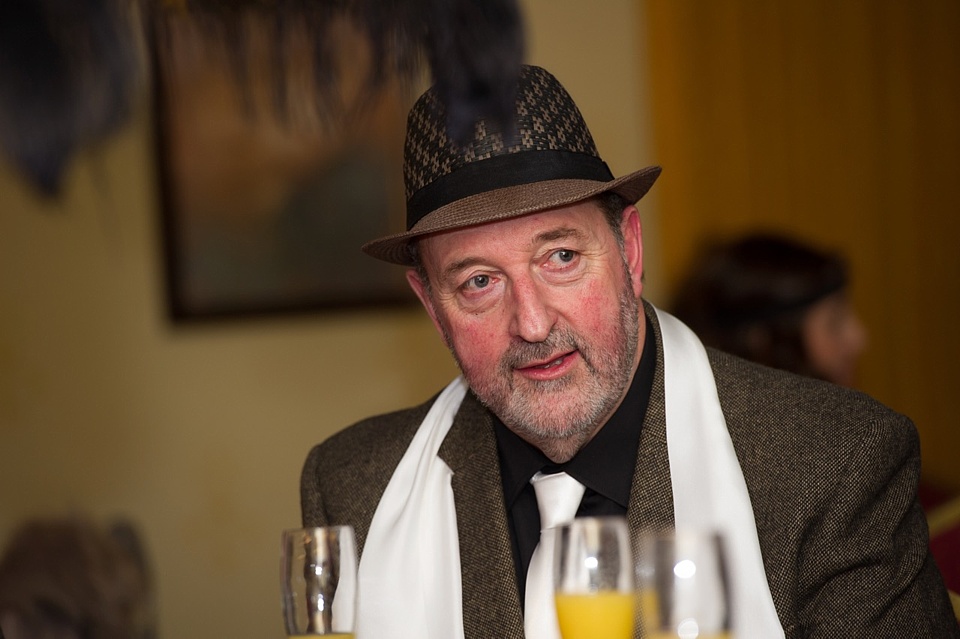 ---
The Whitewater Hotel, Llangollen, 1 Apr 2017
Another fancy dress do - with a movie theme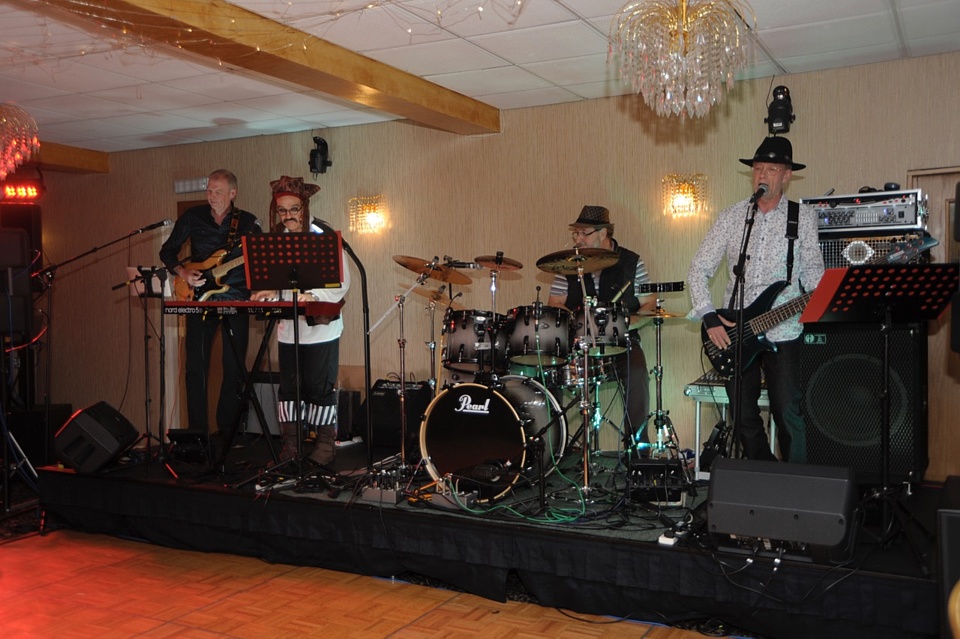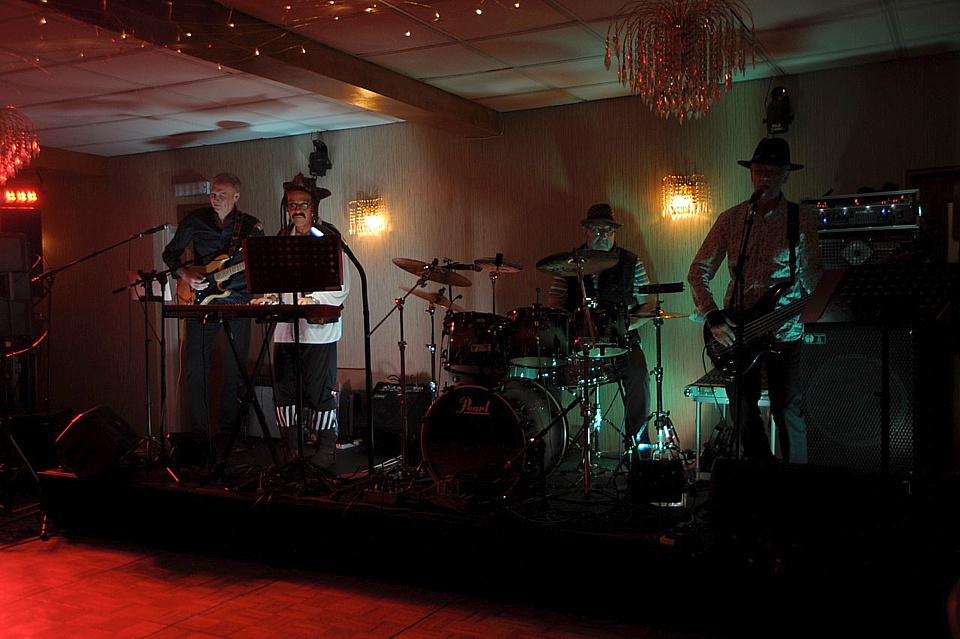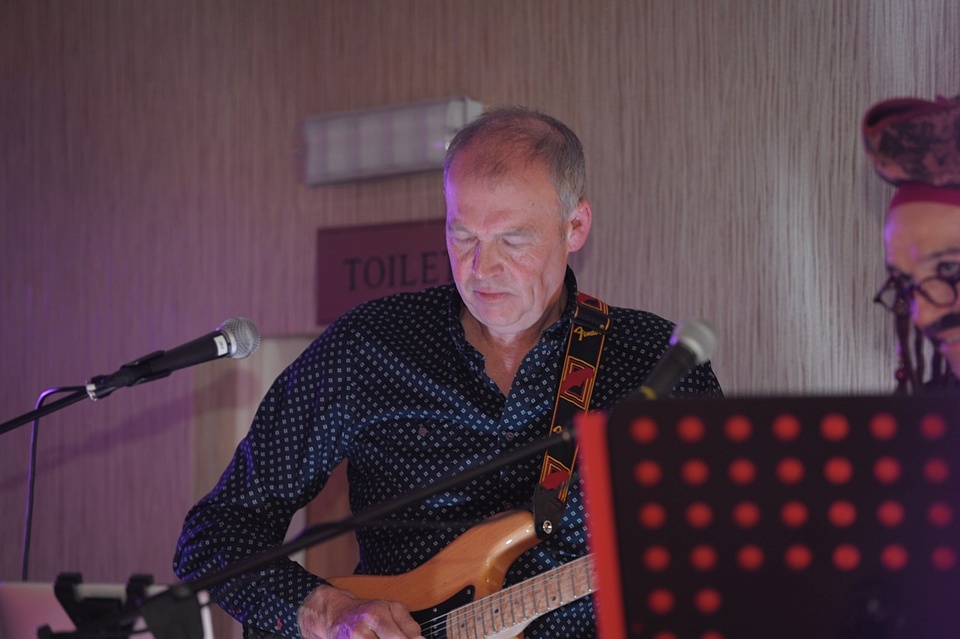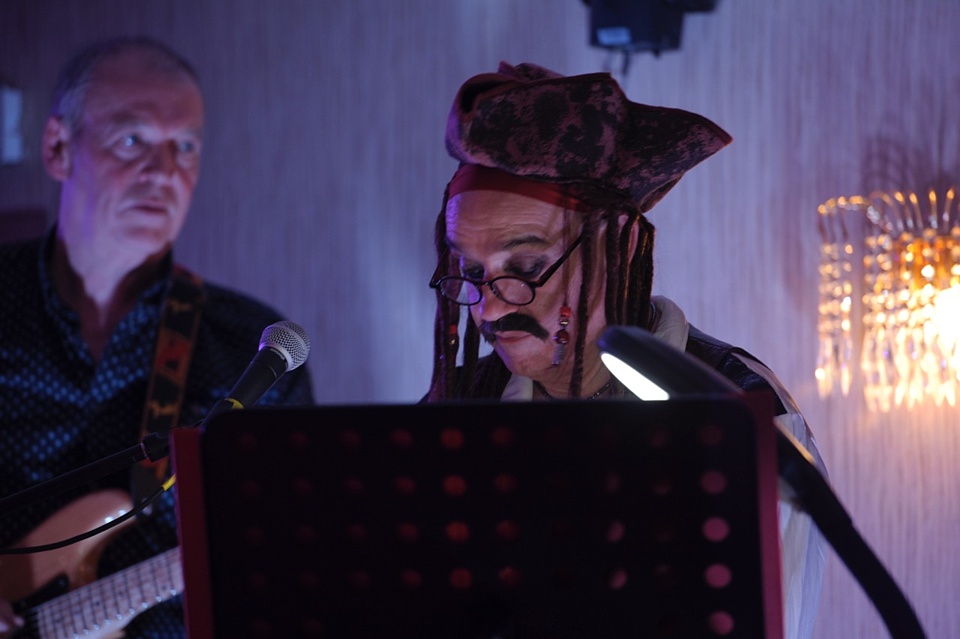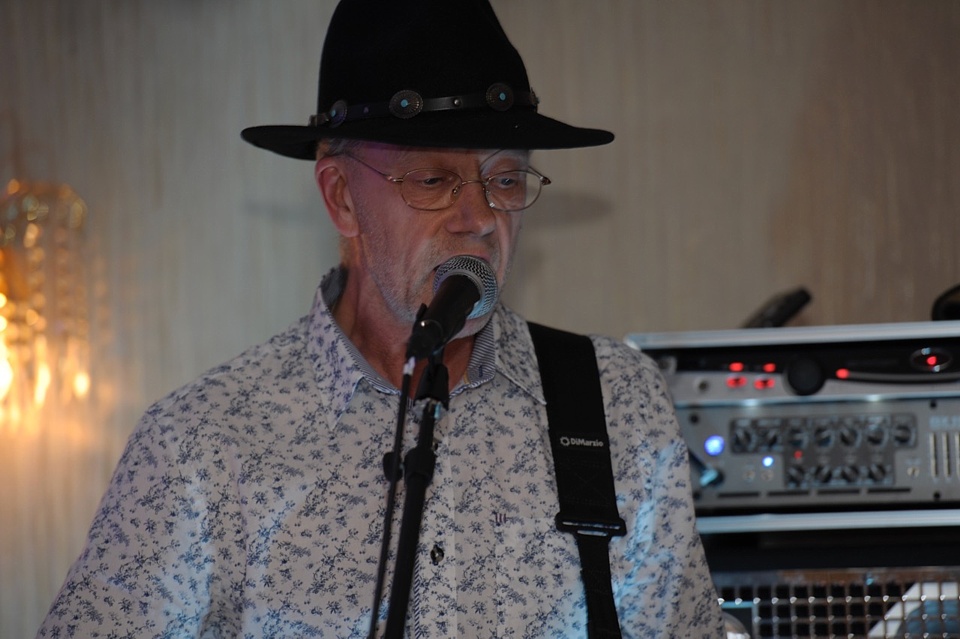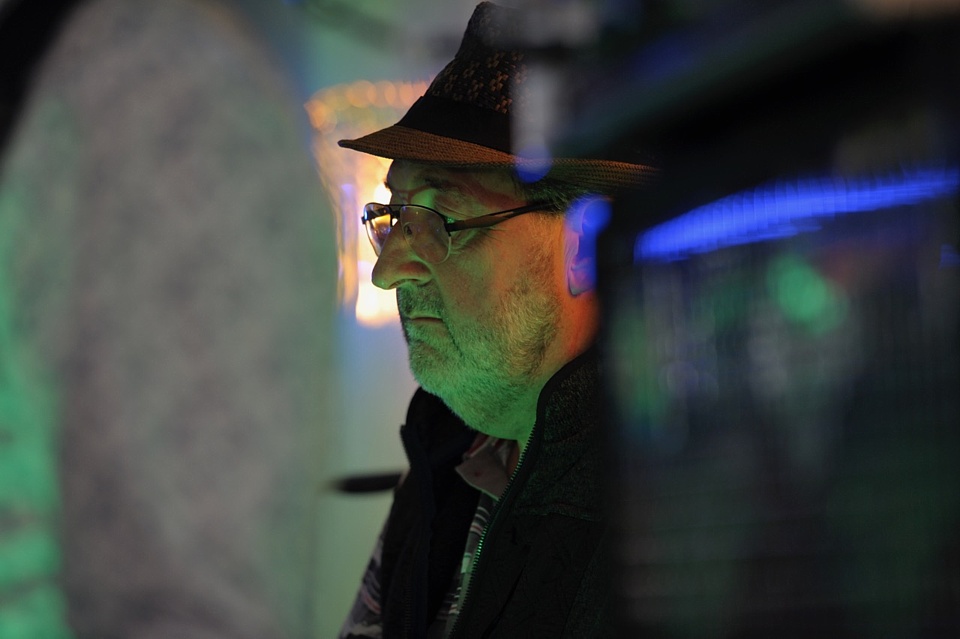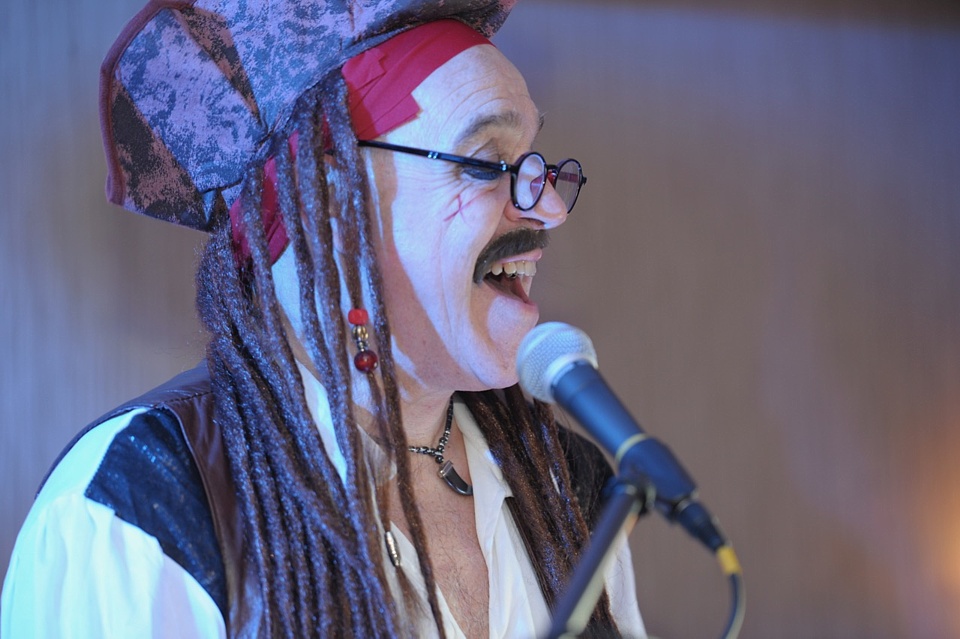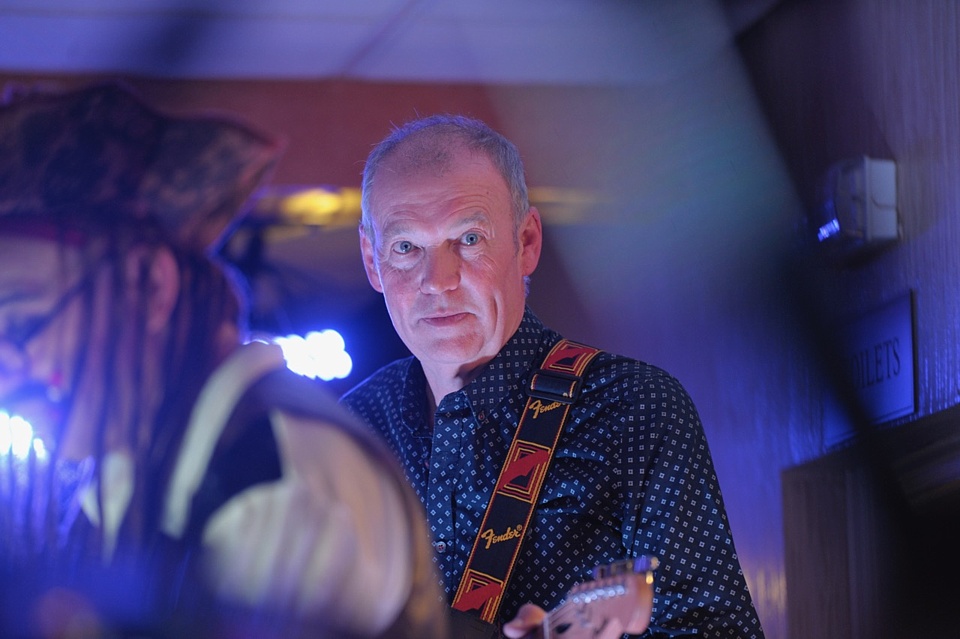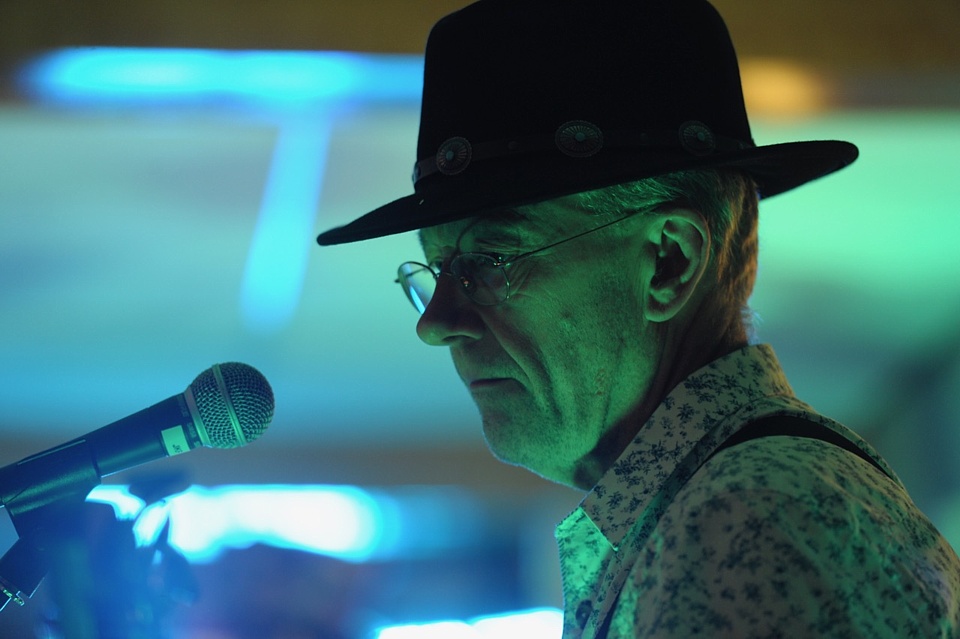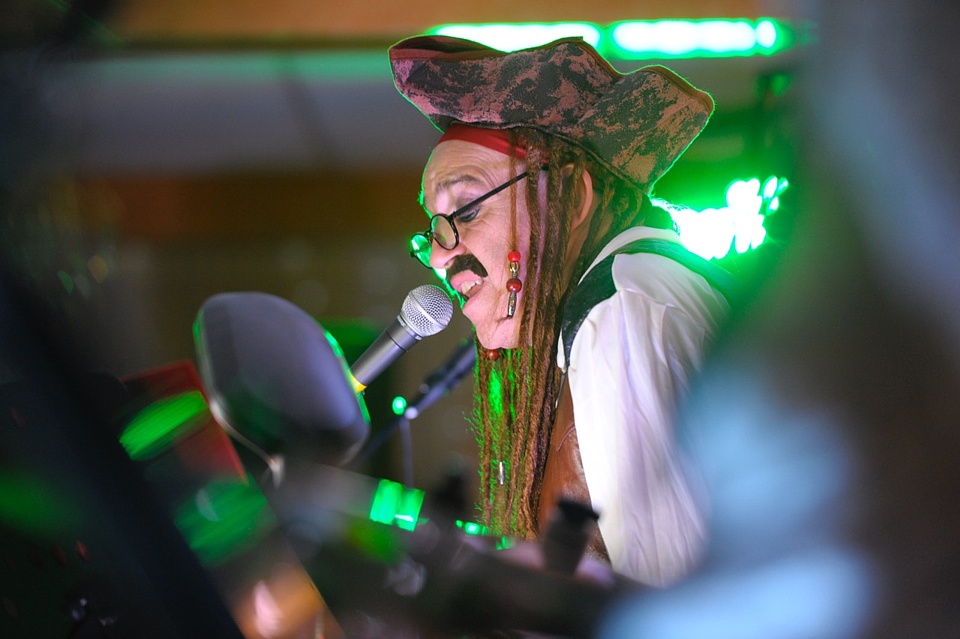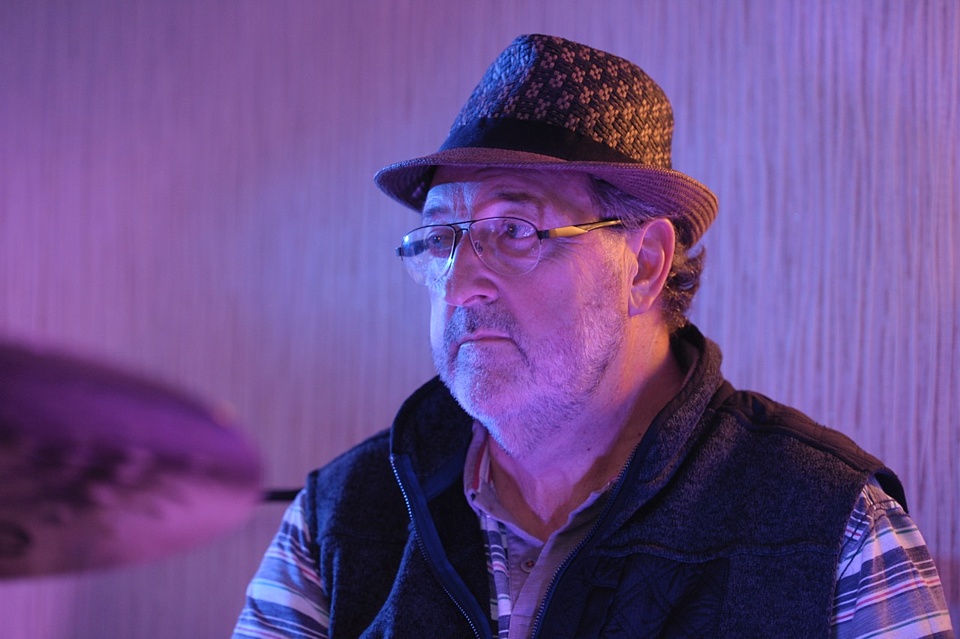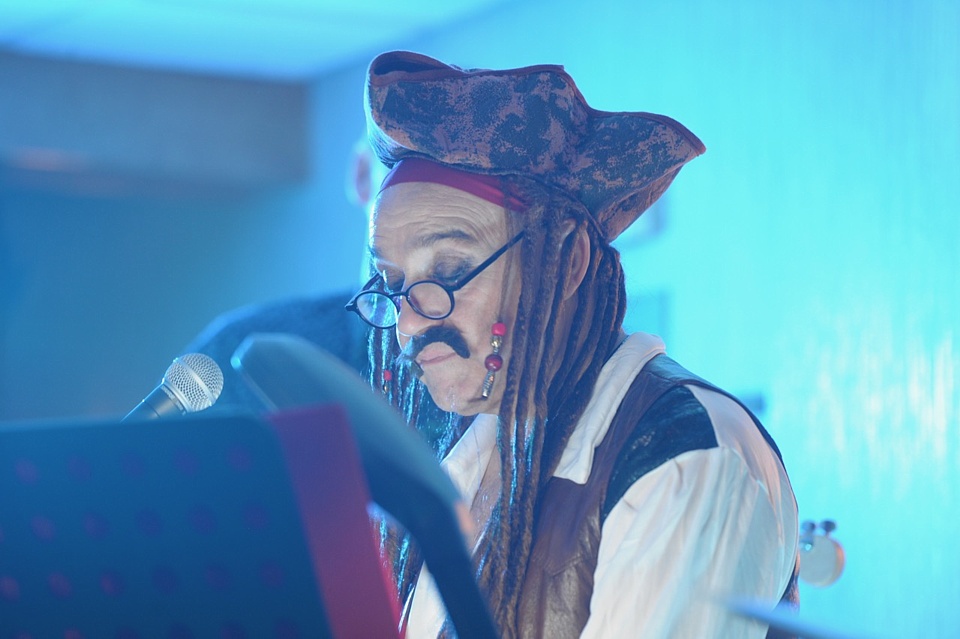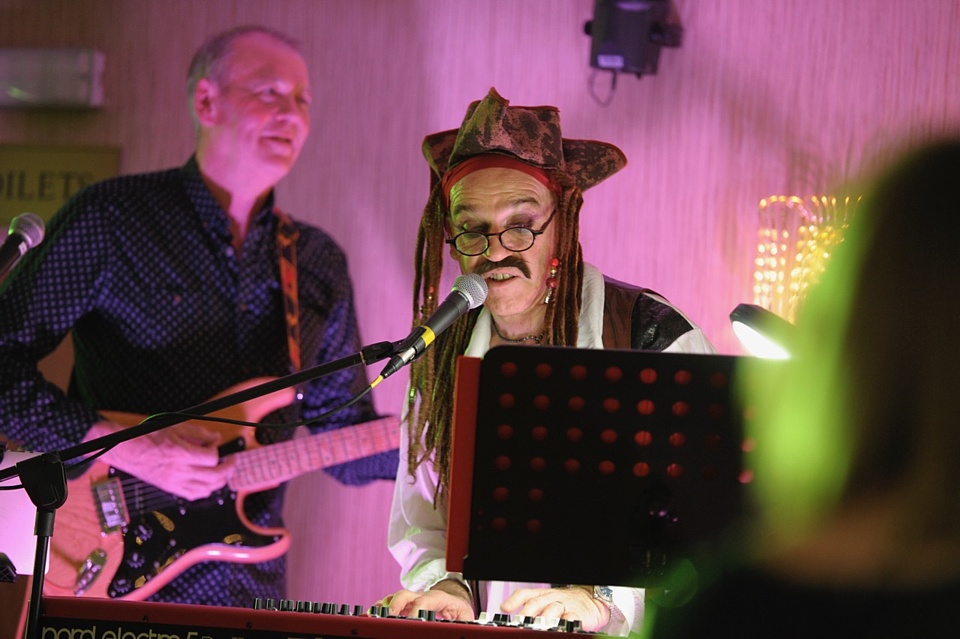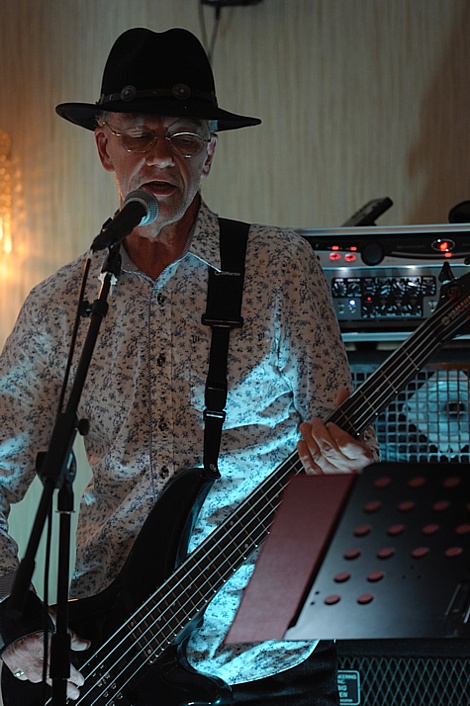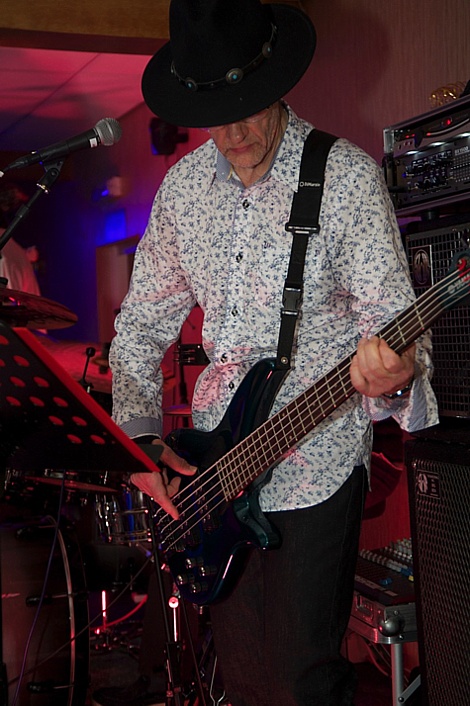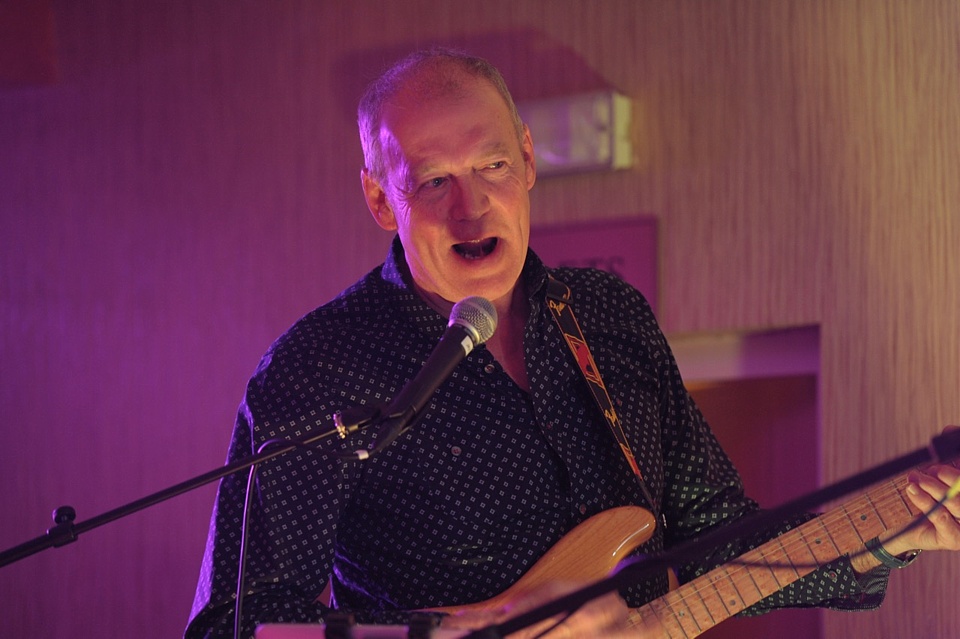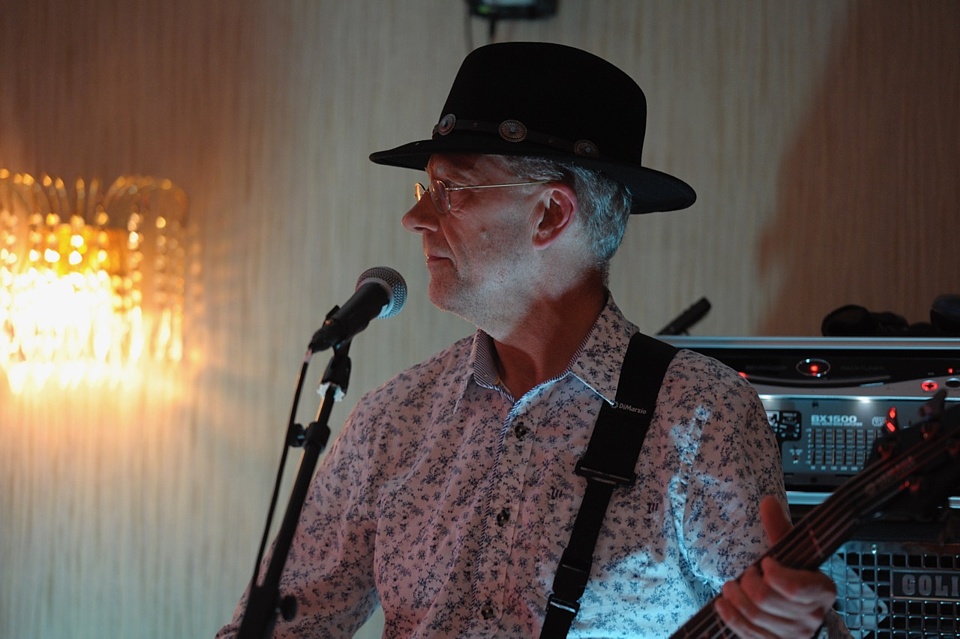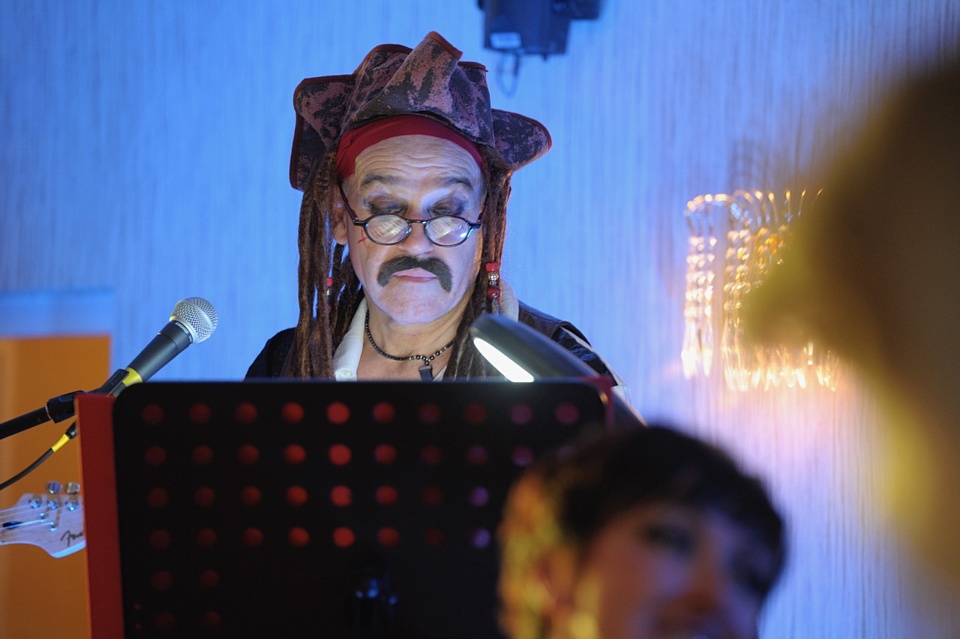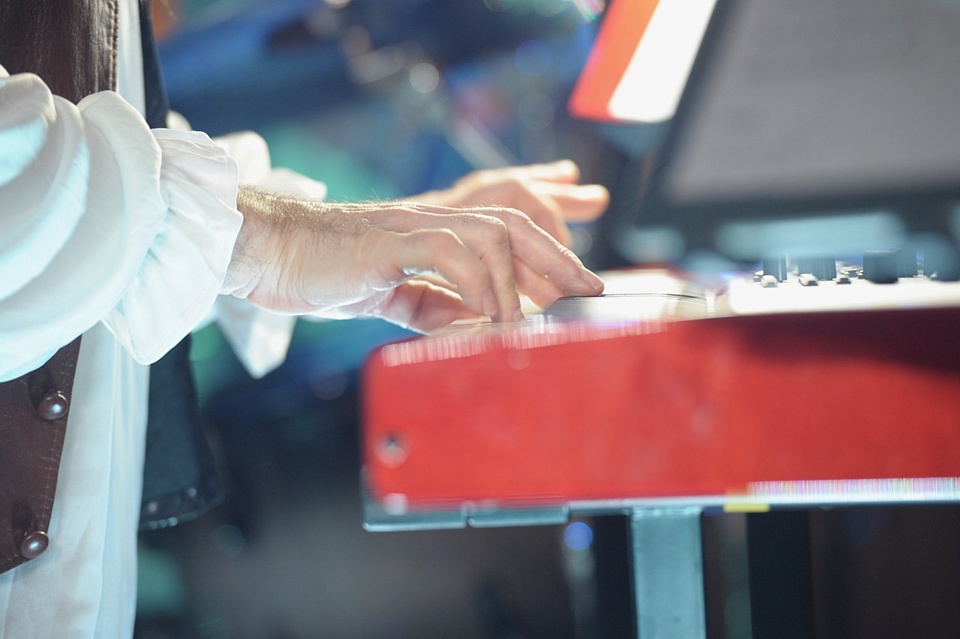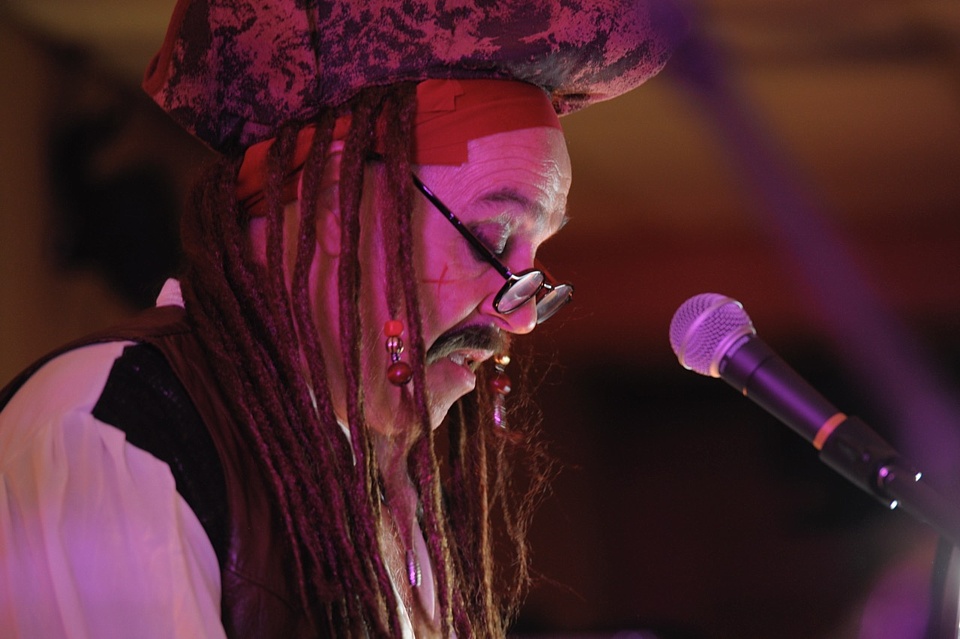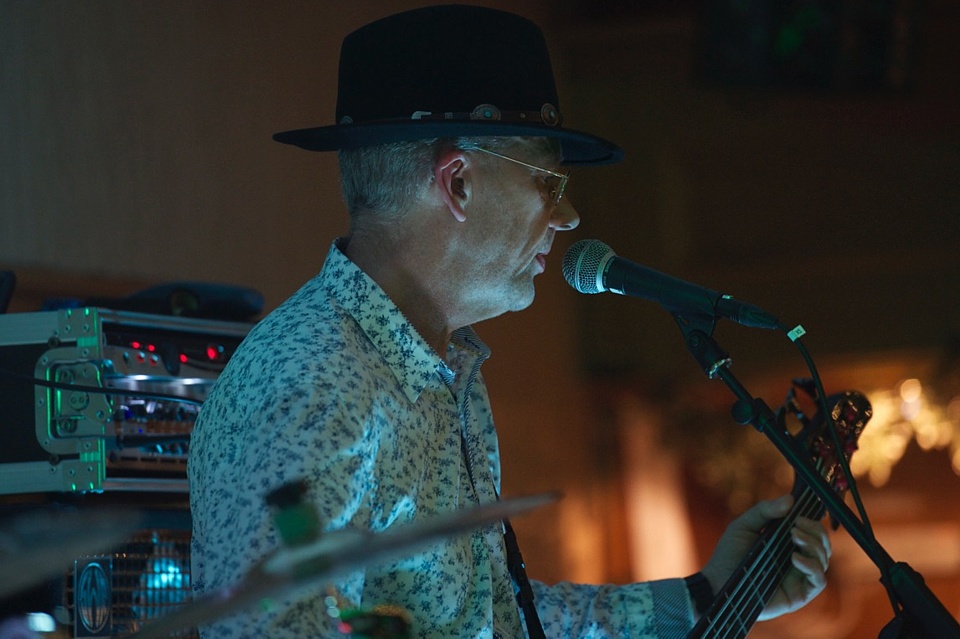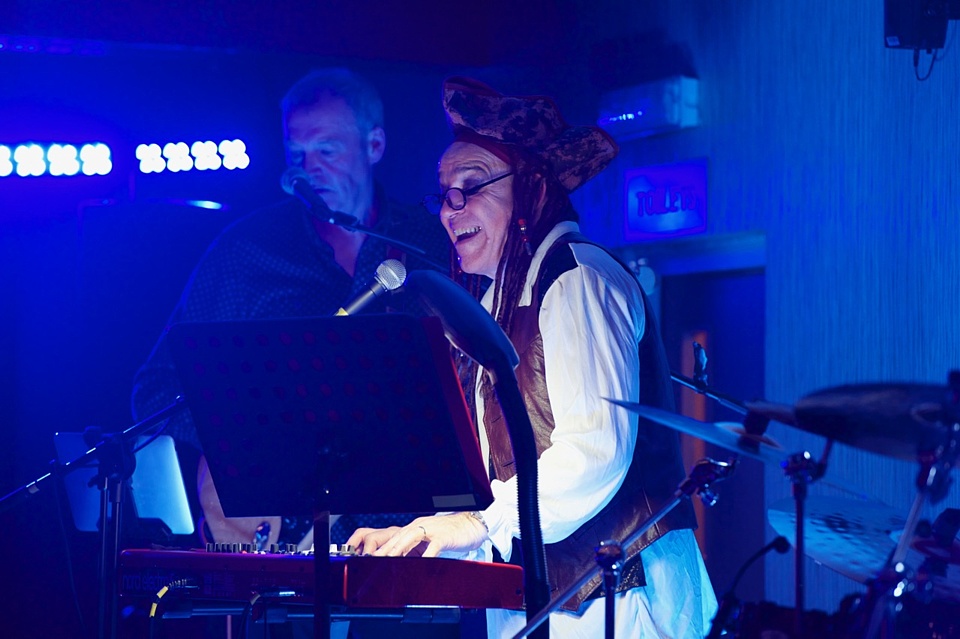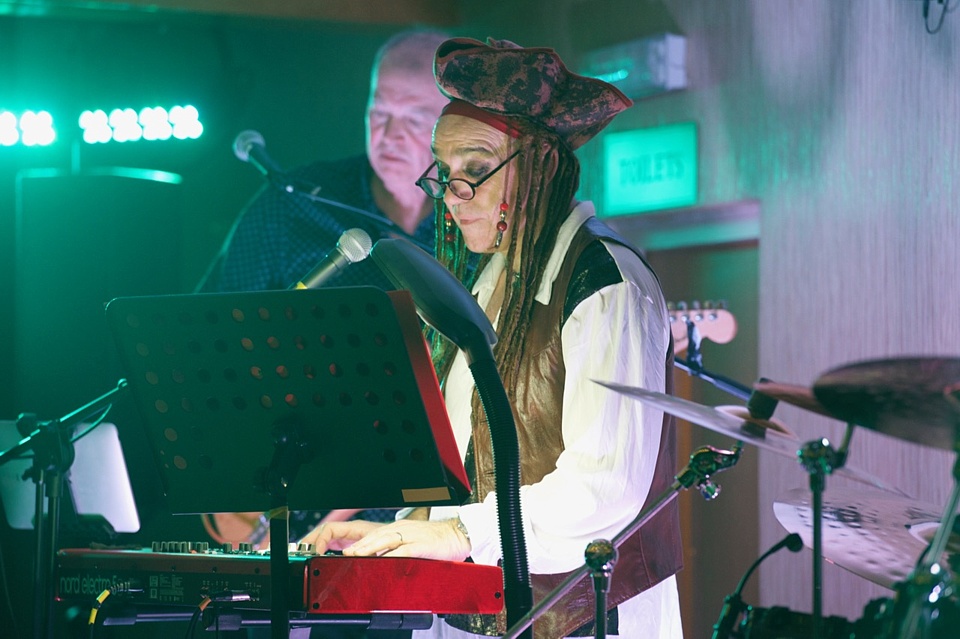 ---
The Whitewater Hotel, Llangollen, 3 Feb 2018
Another party night!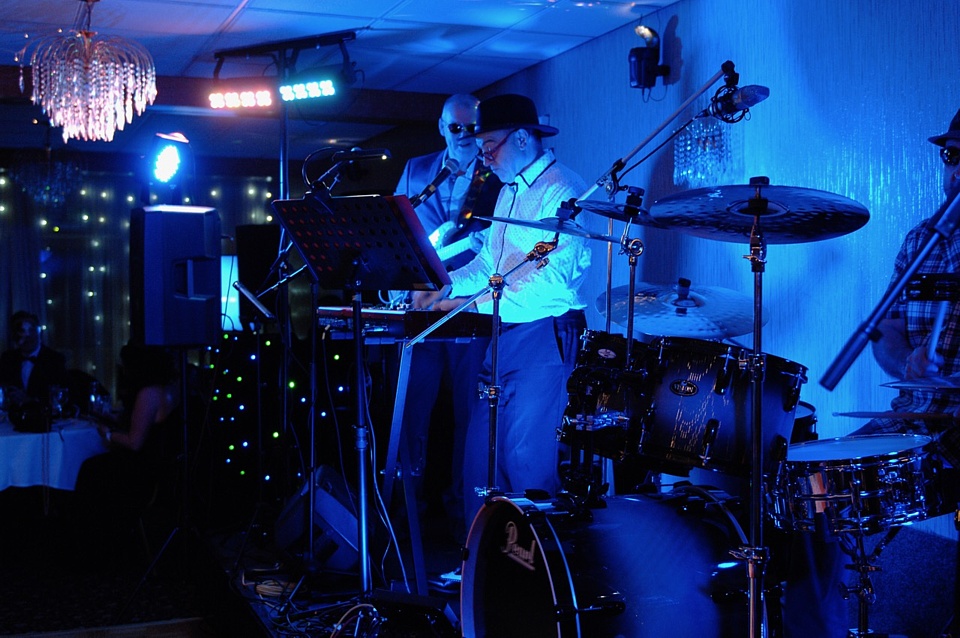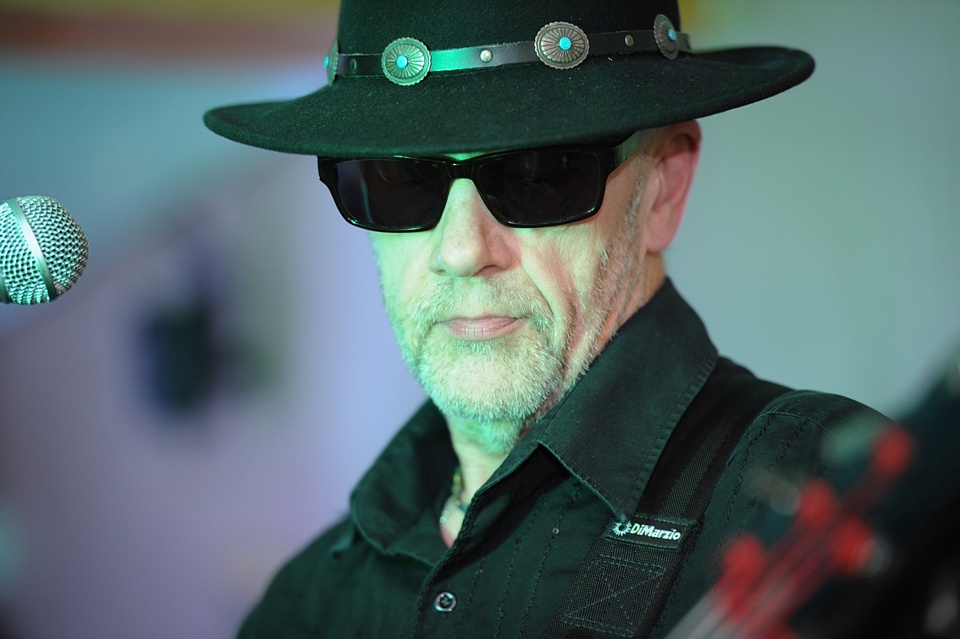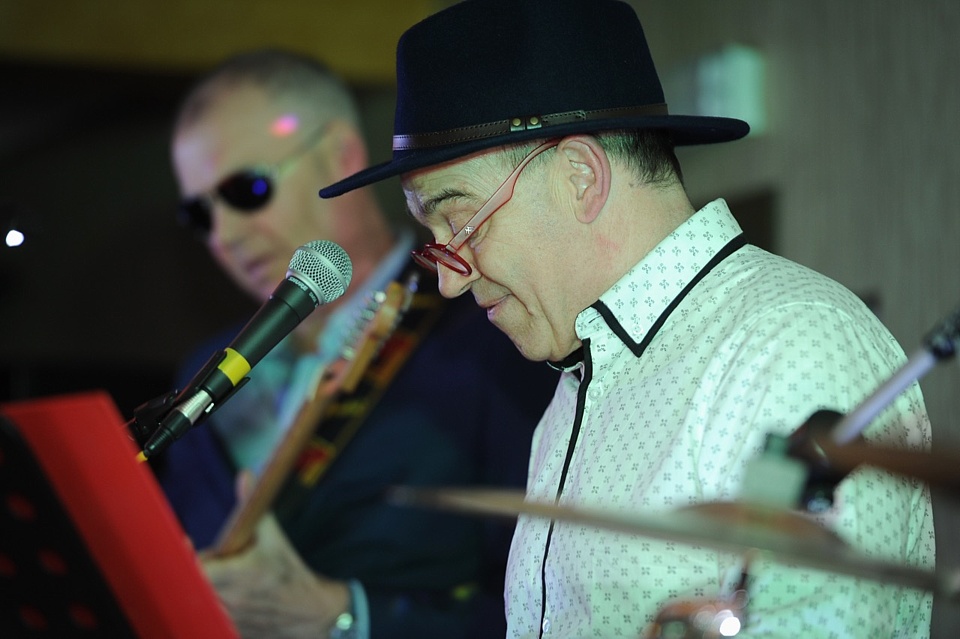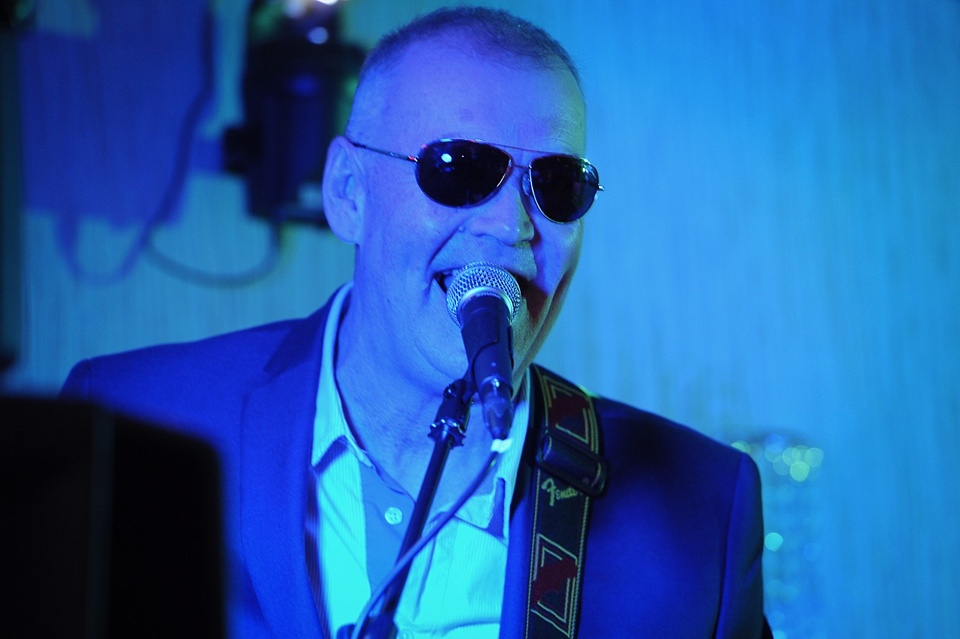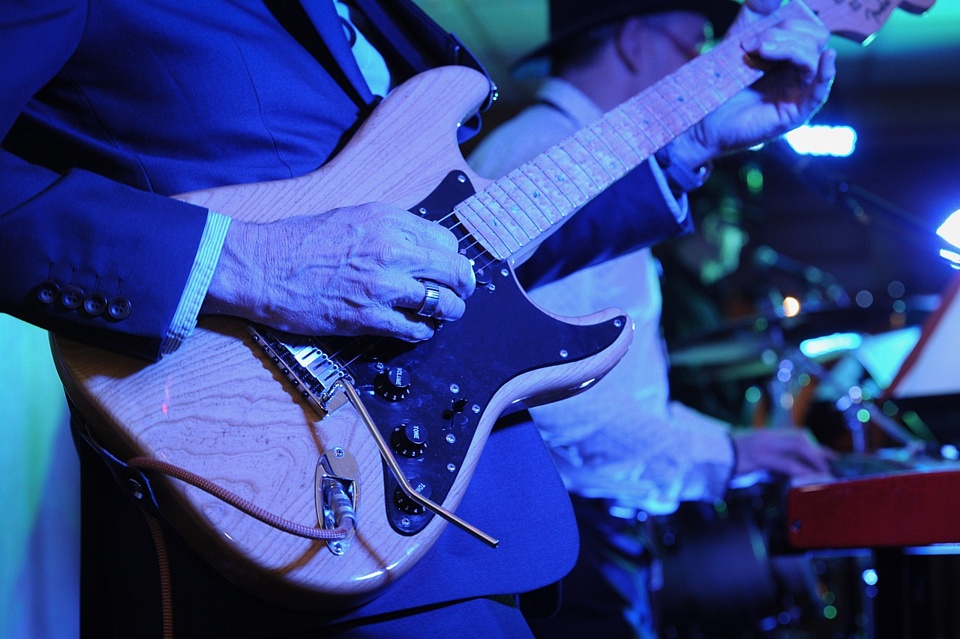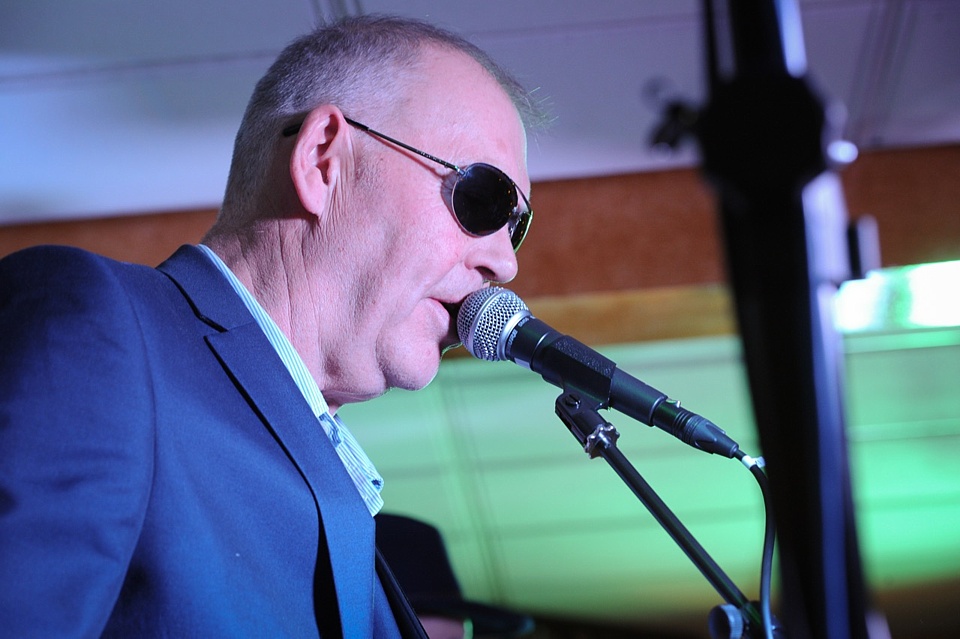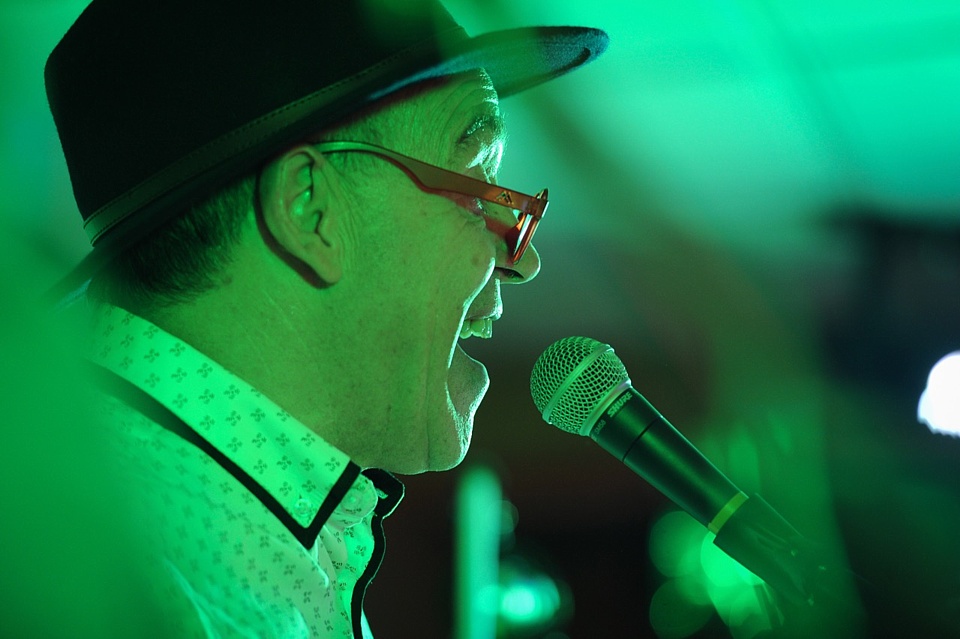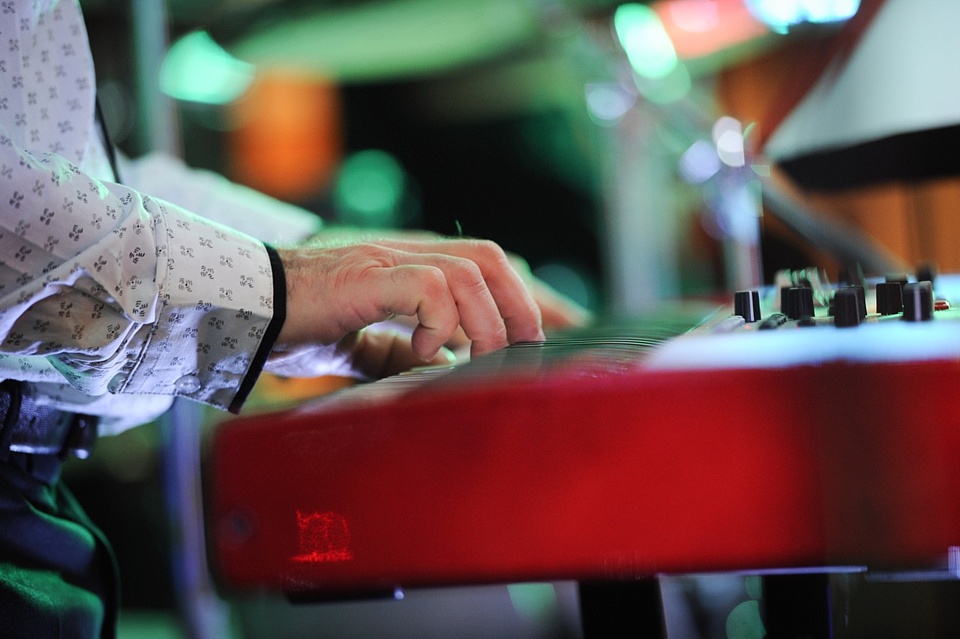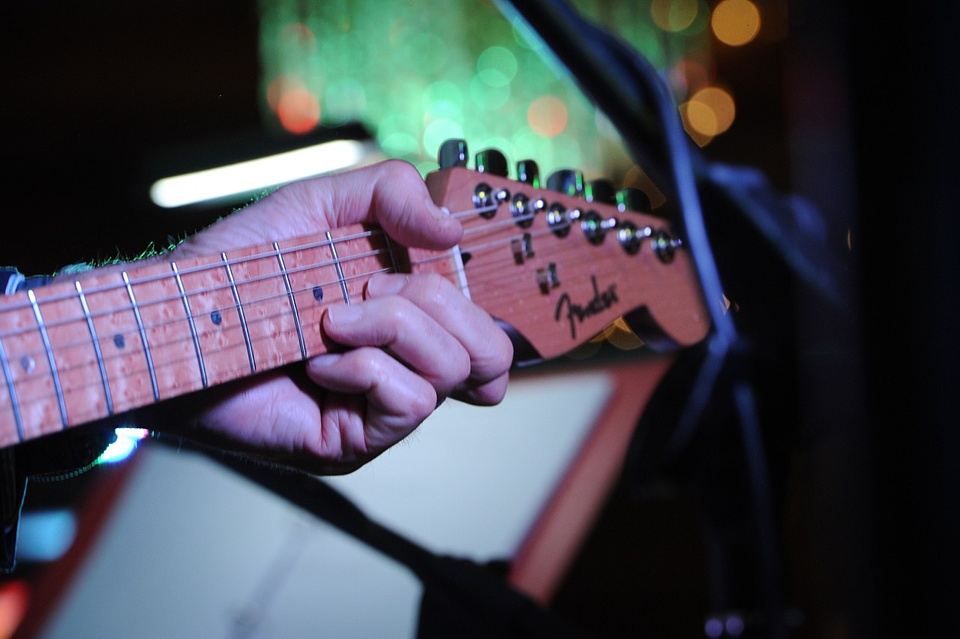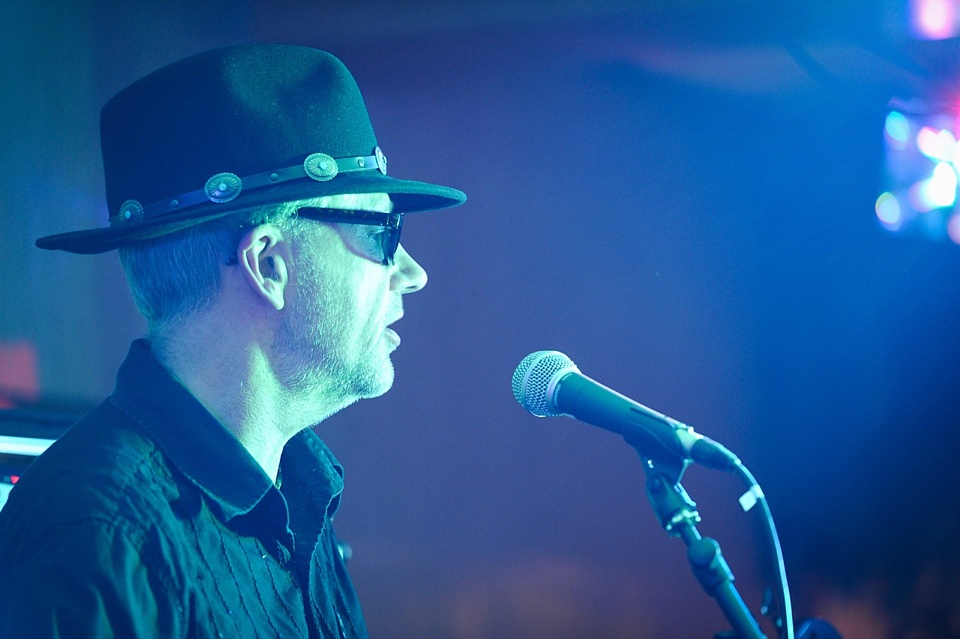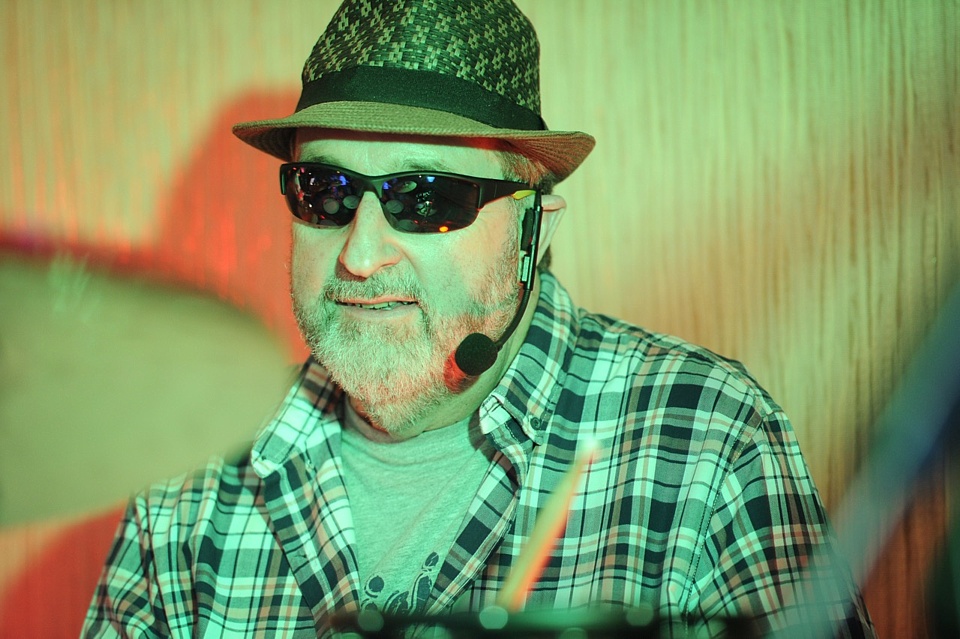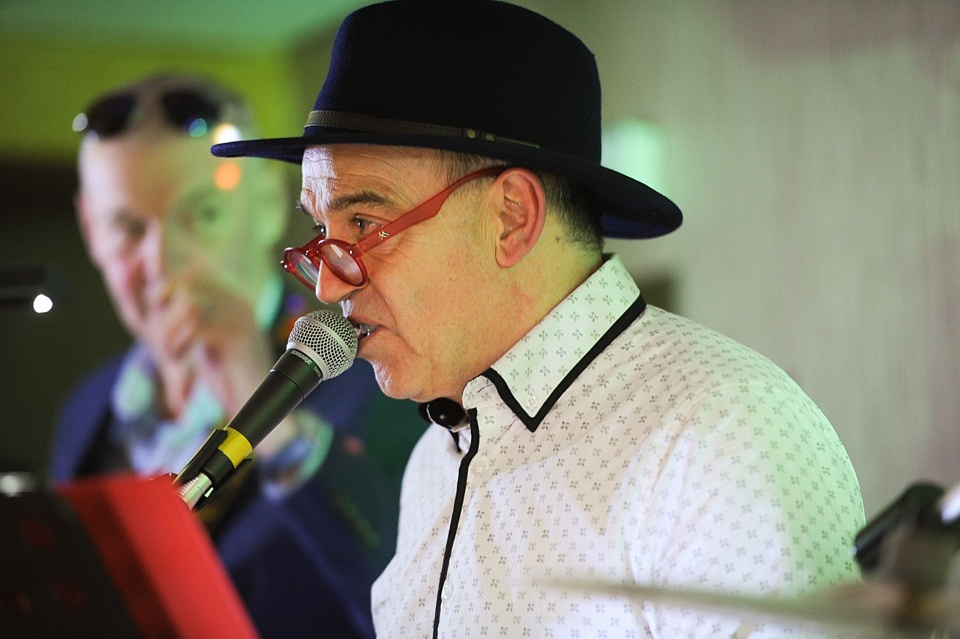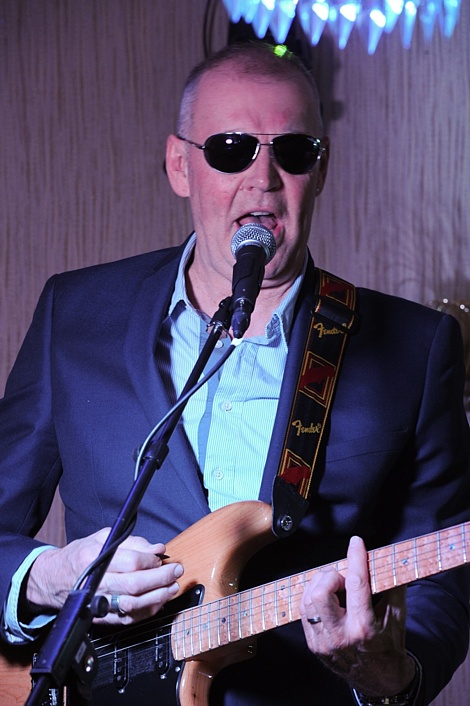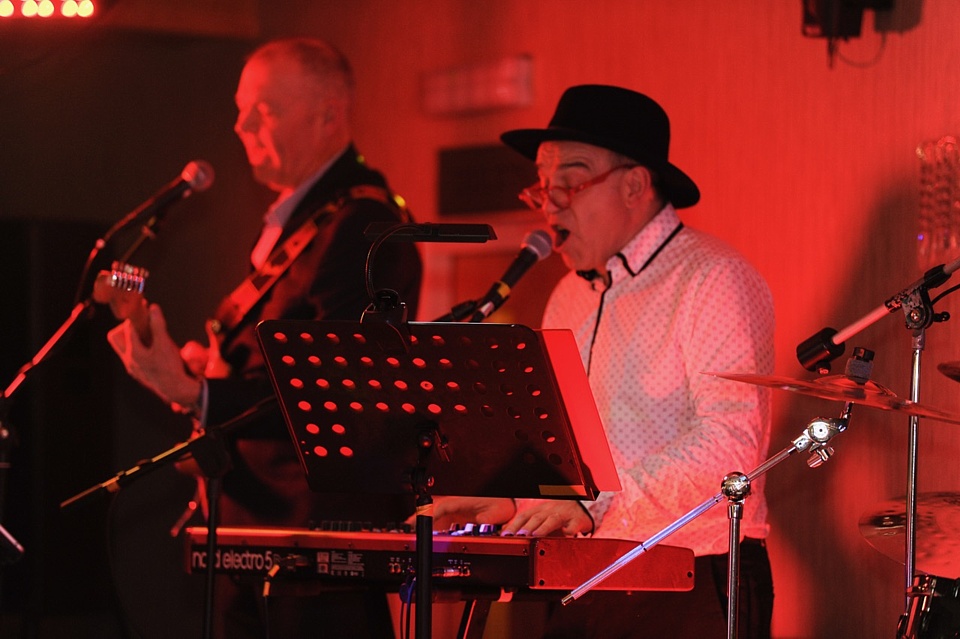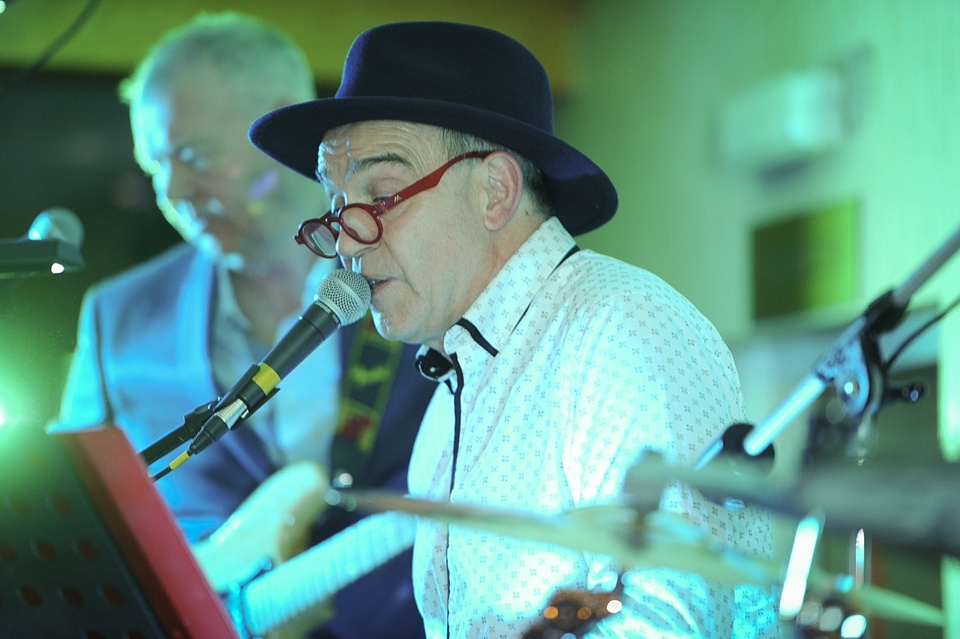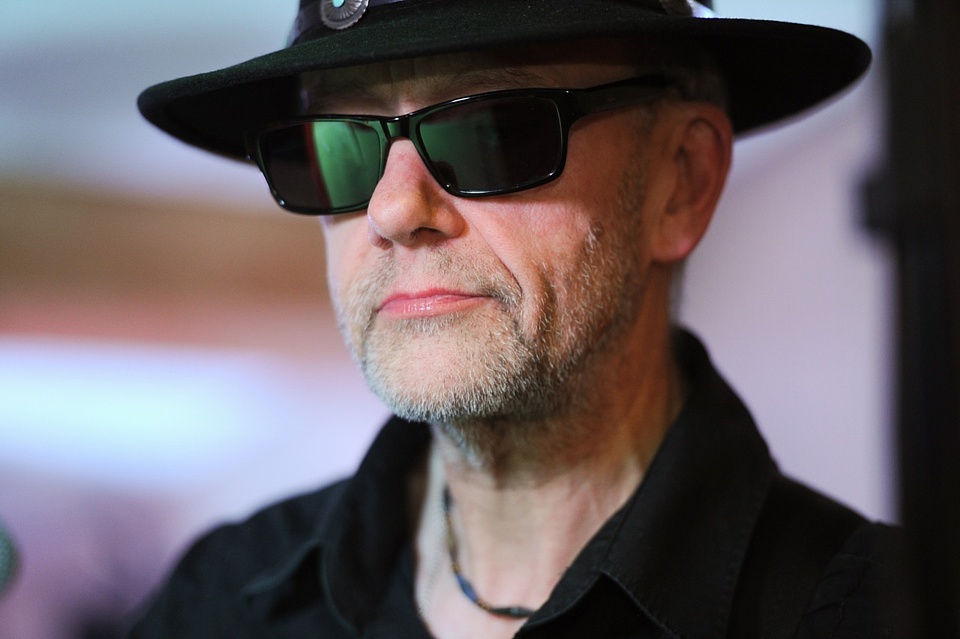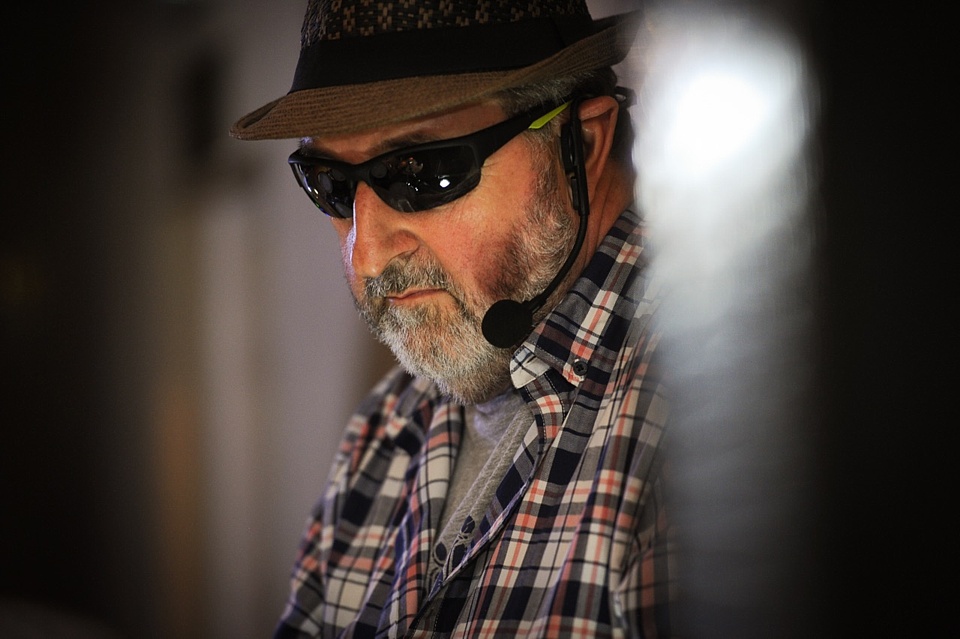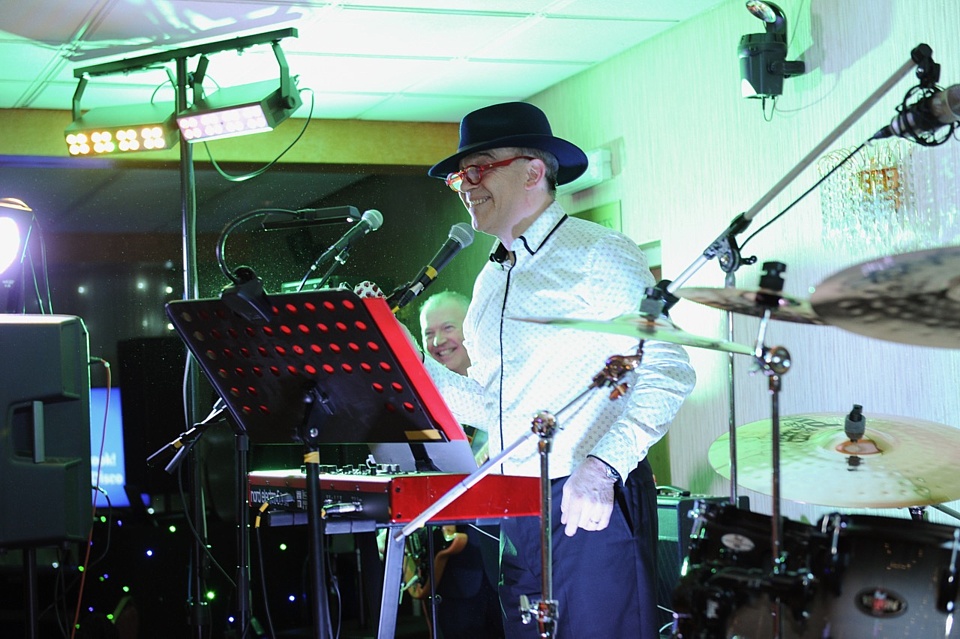 ---
Llangollen Railway Station, 11 May 2019
Since moving to Llangollen, Steve's got involved with the local steam railway,
hence the boiler suit and cap!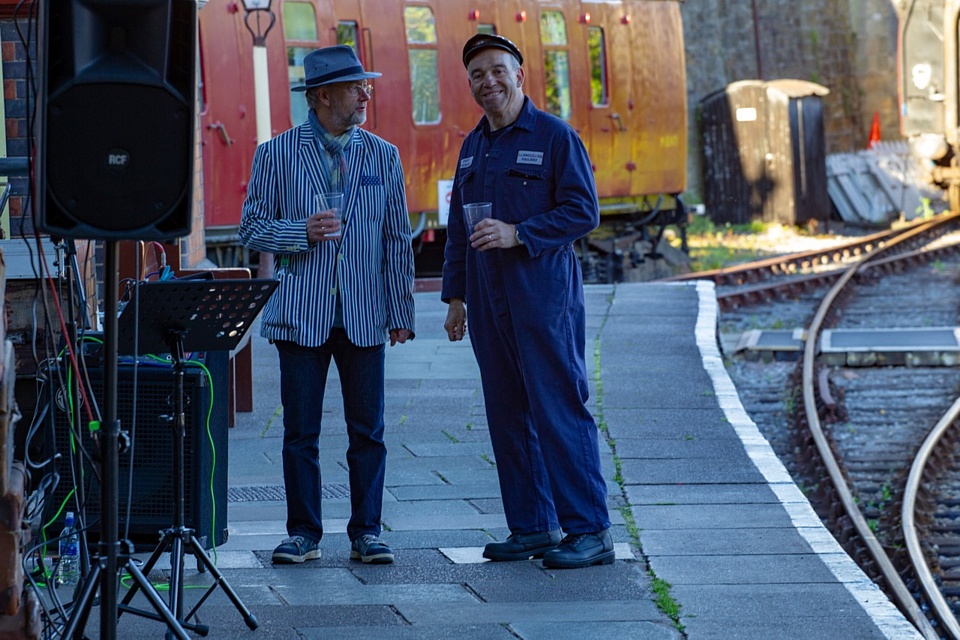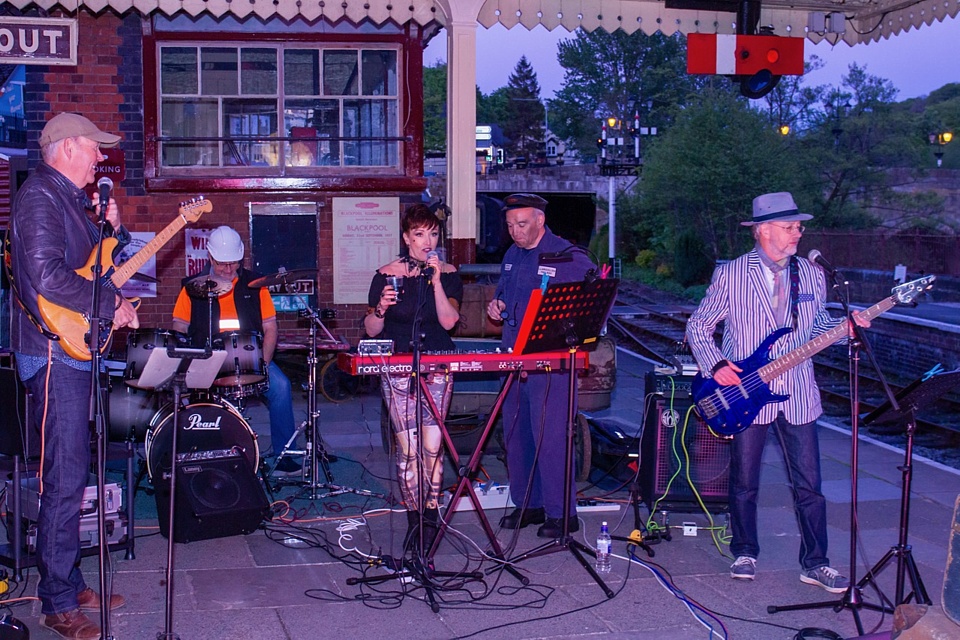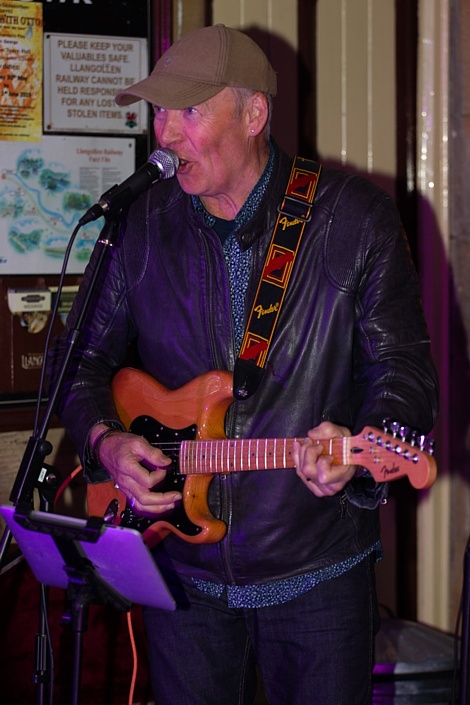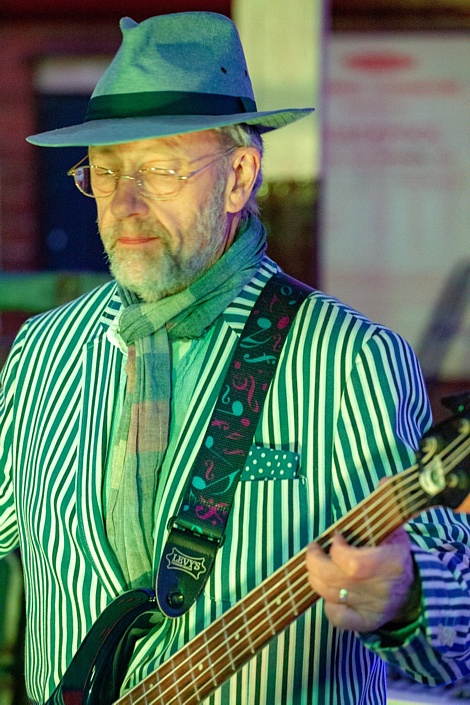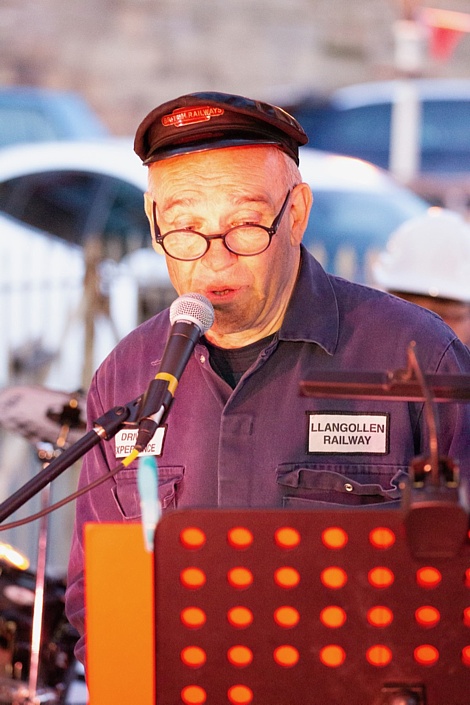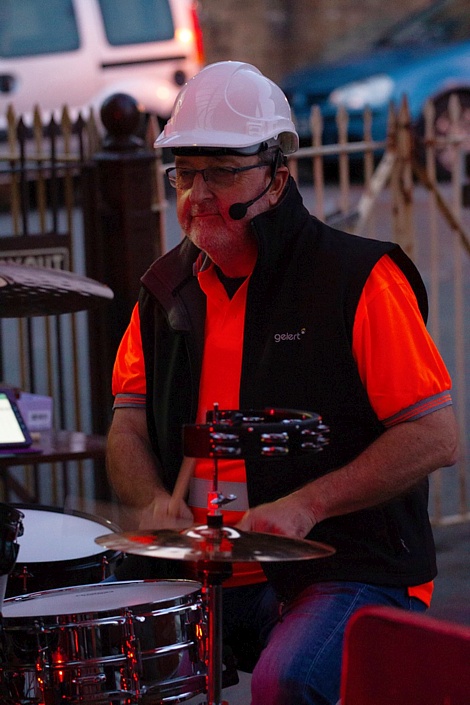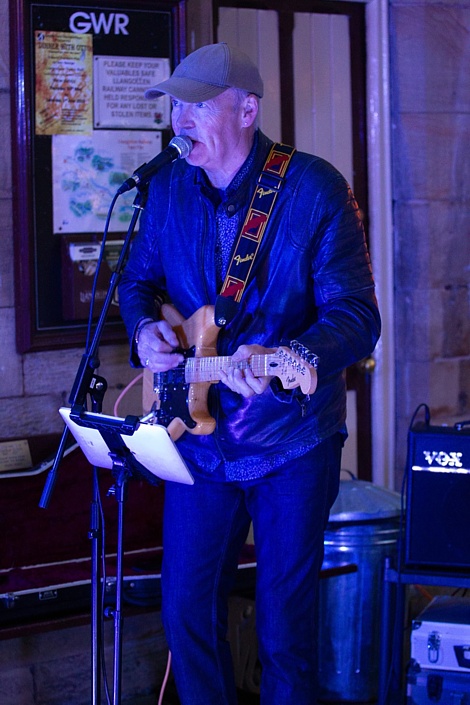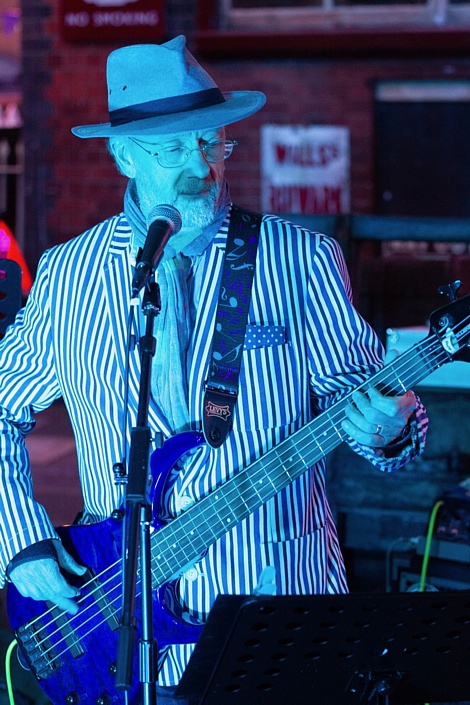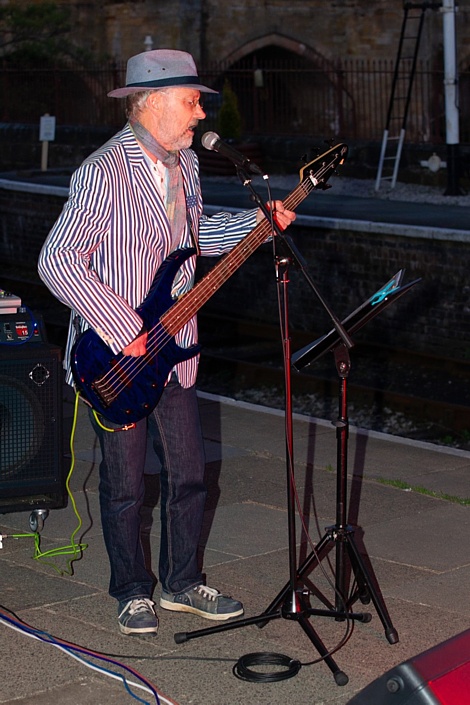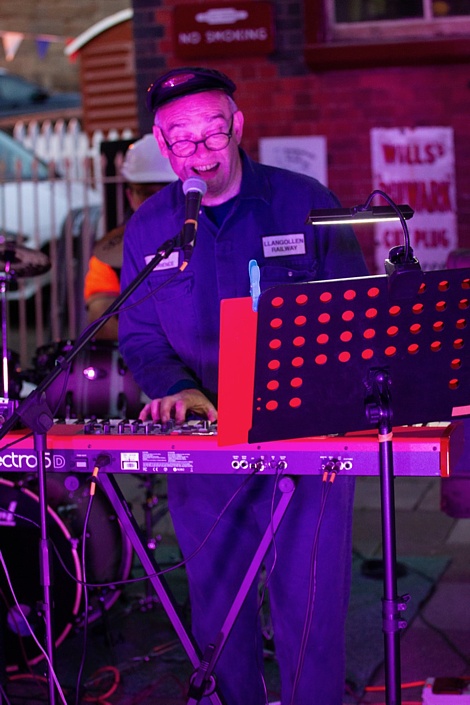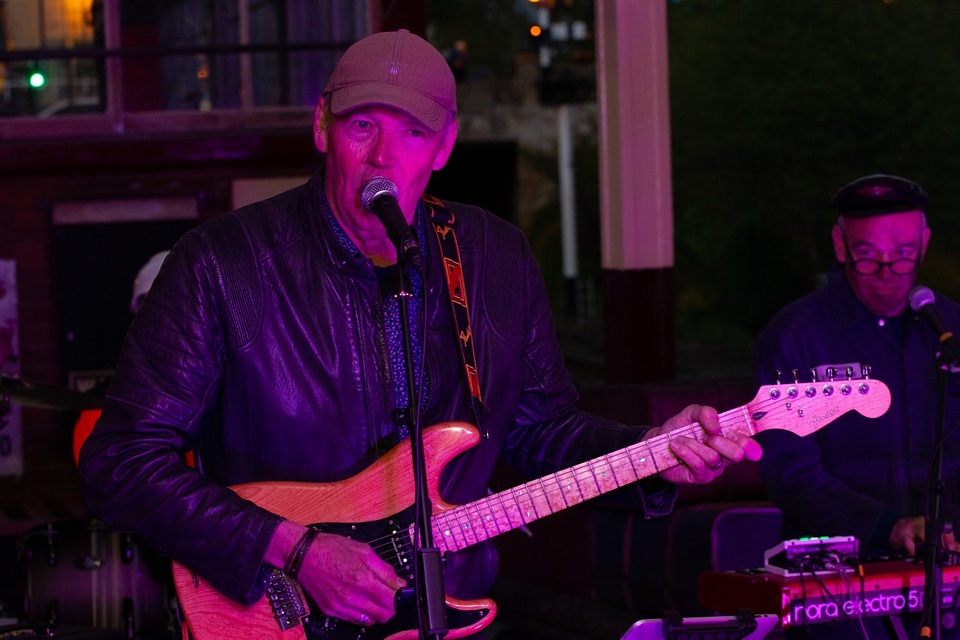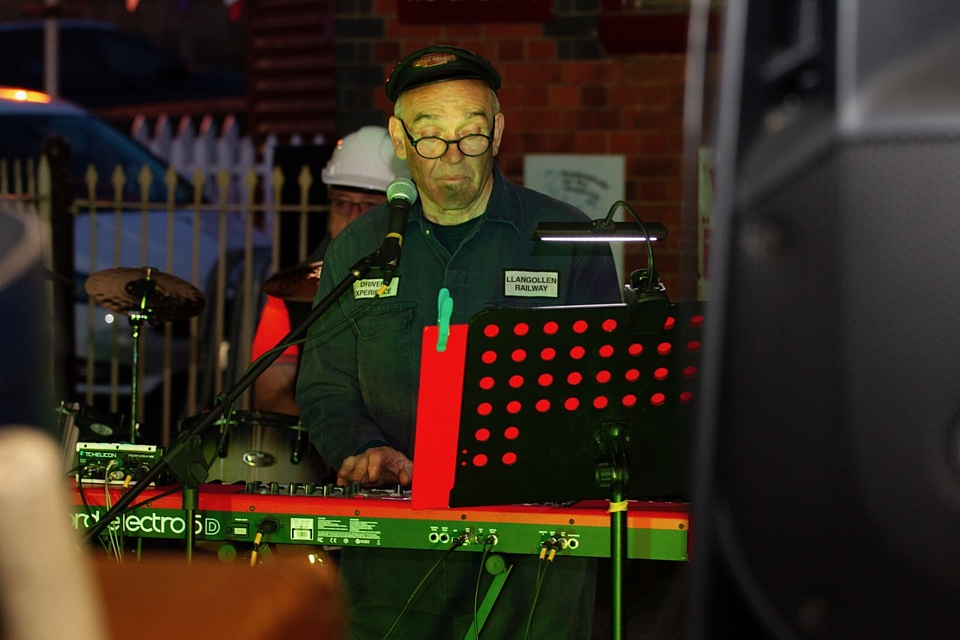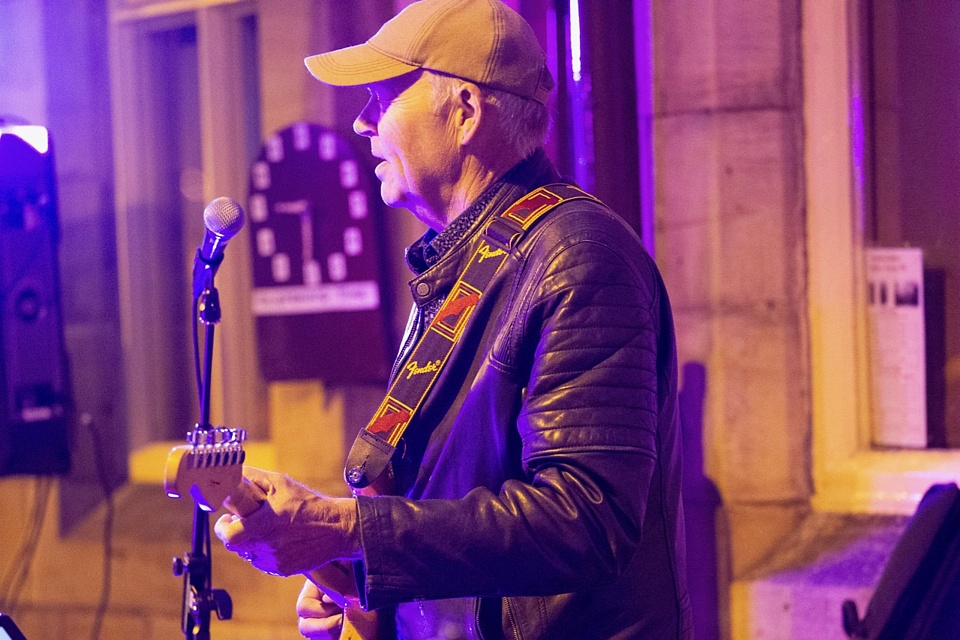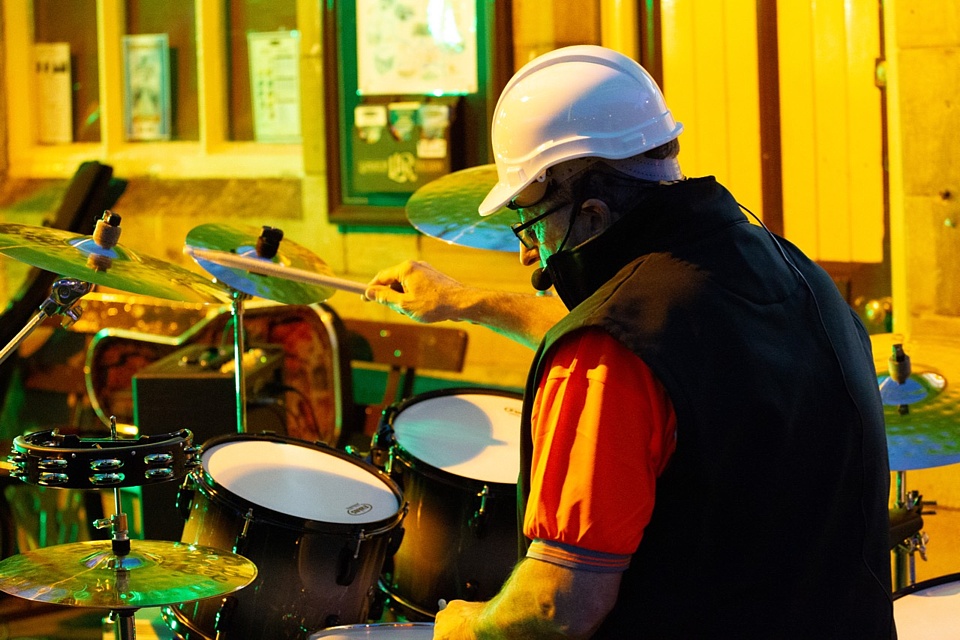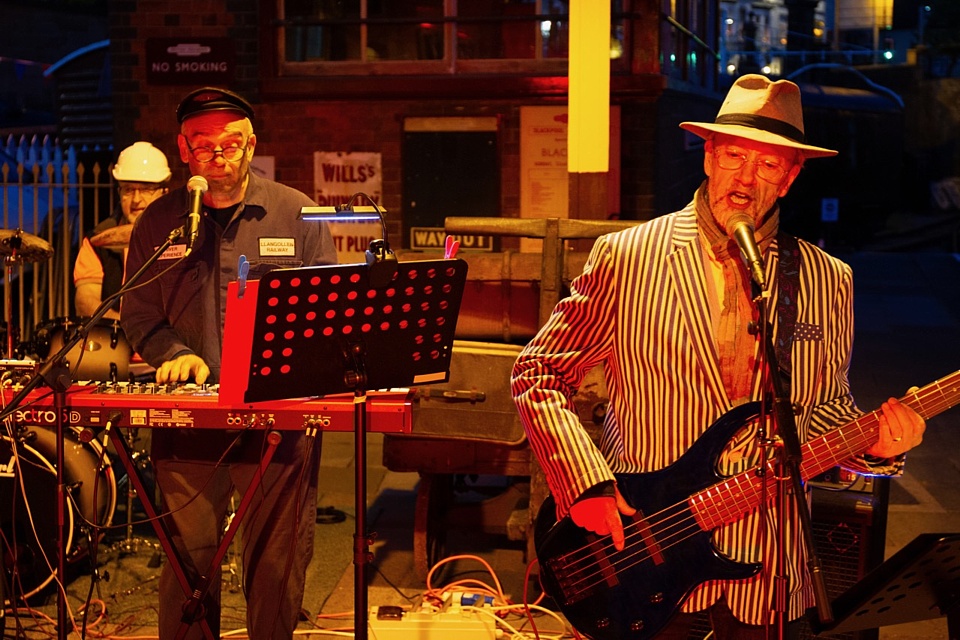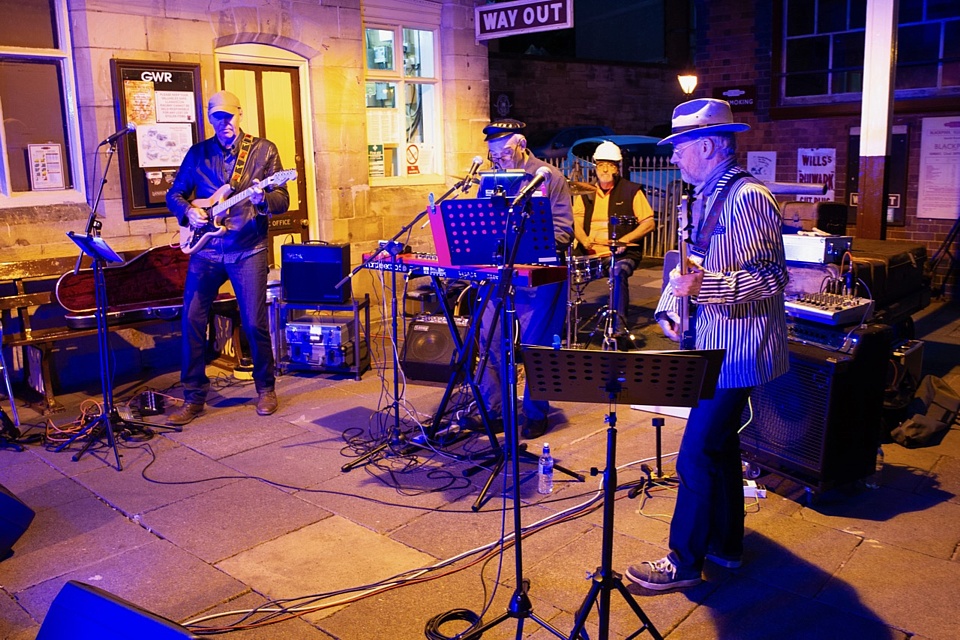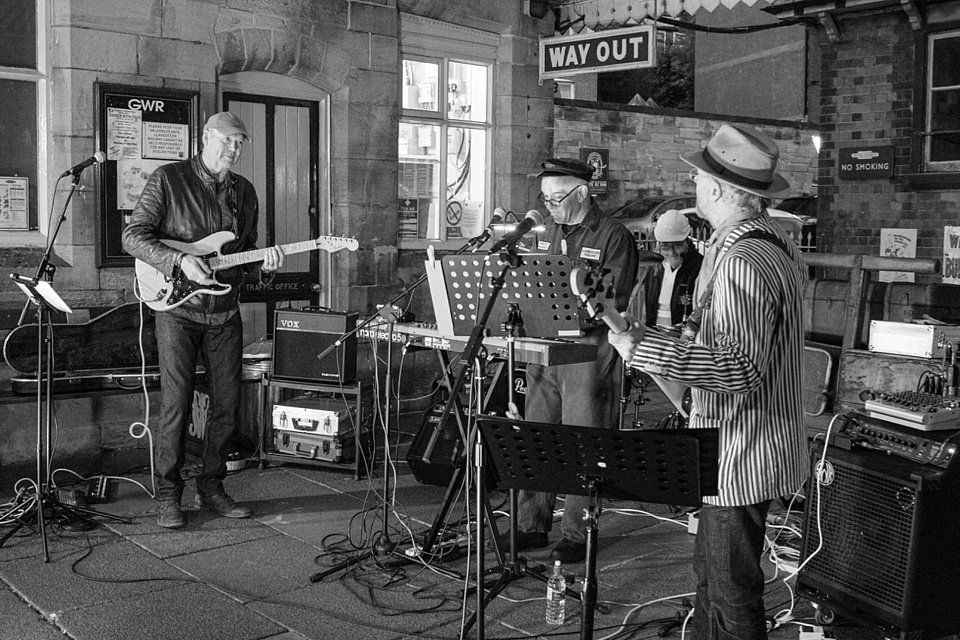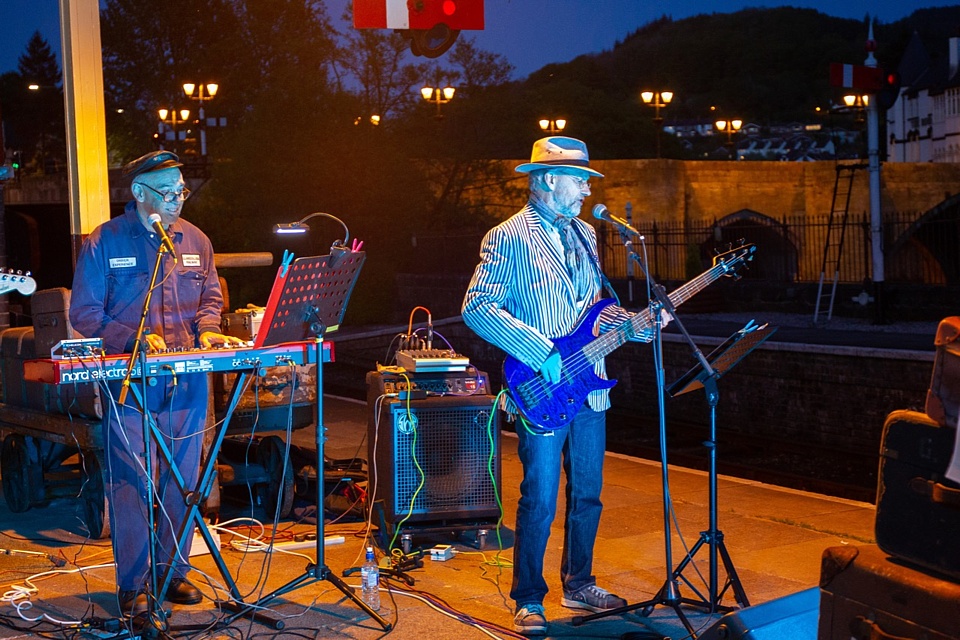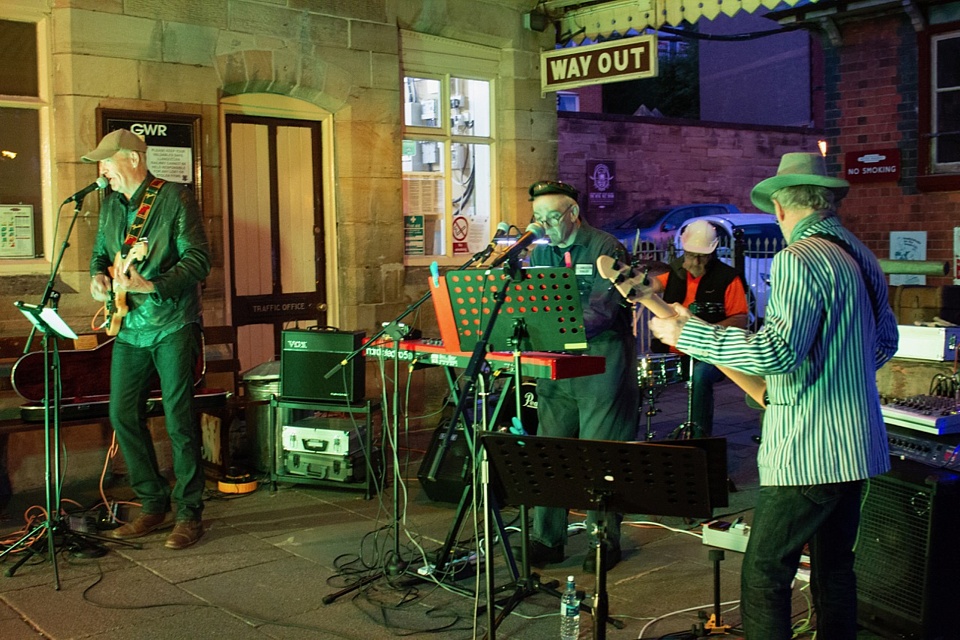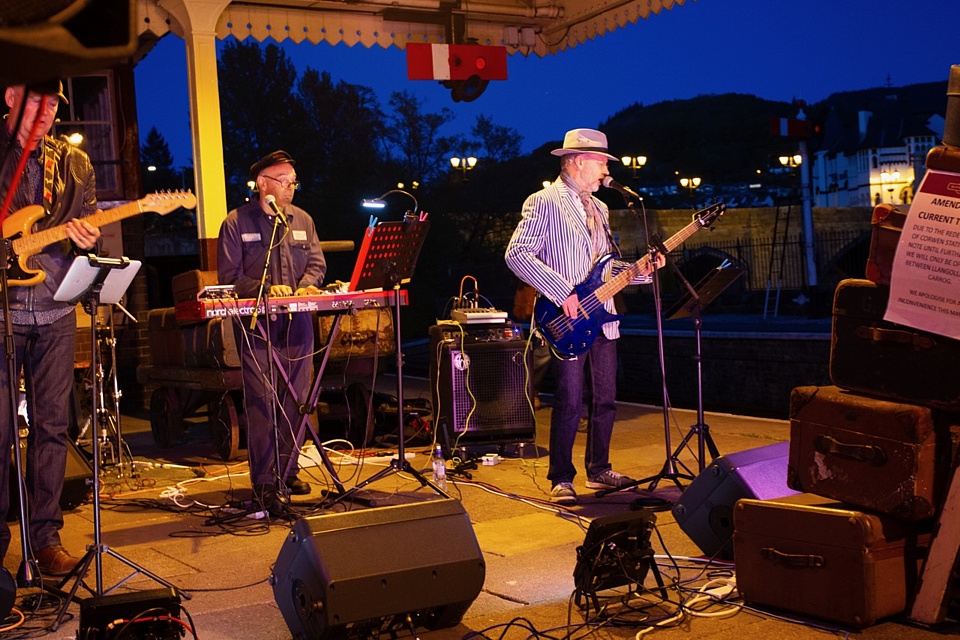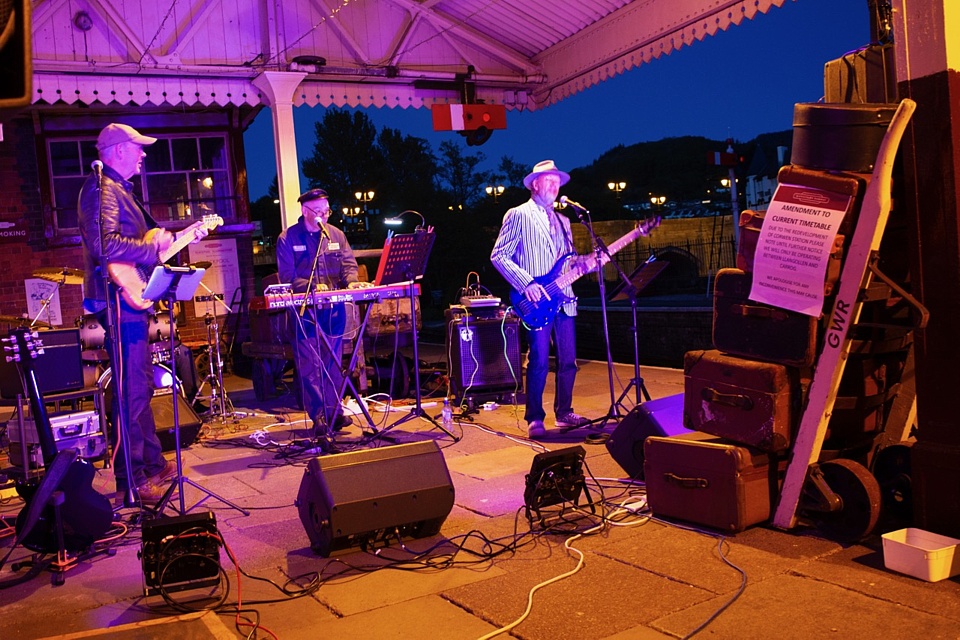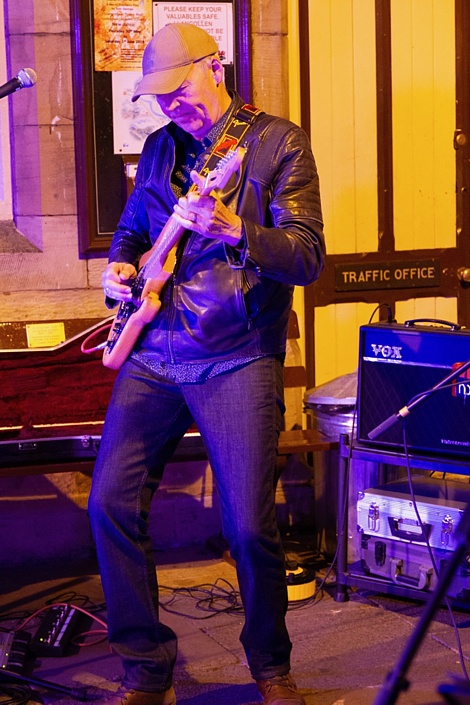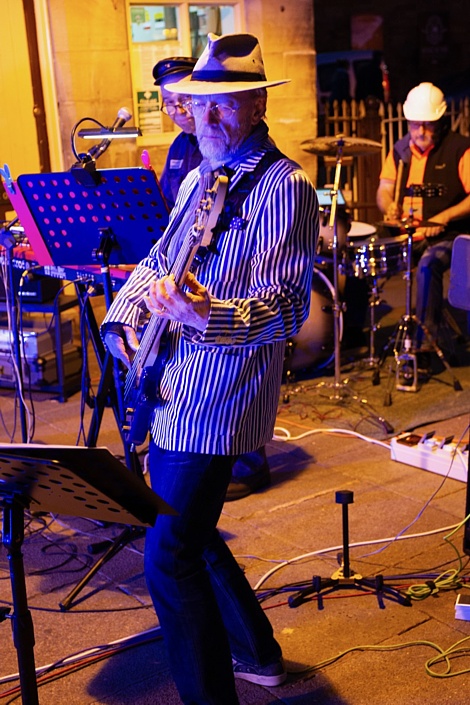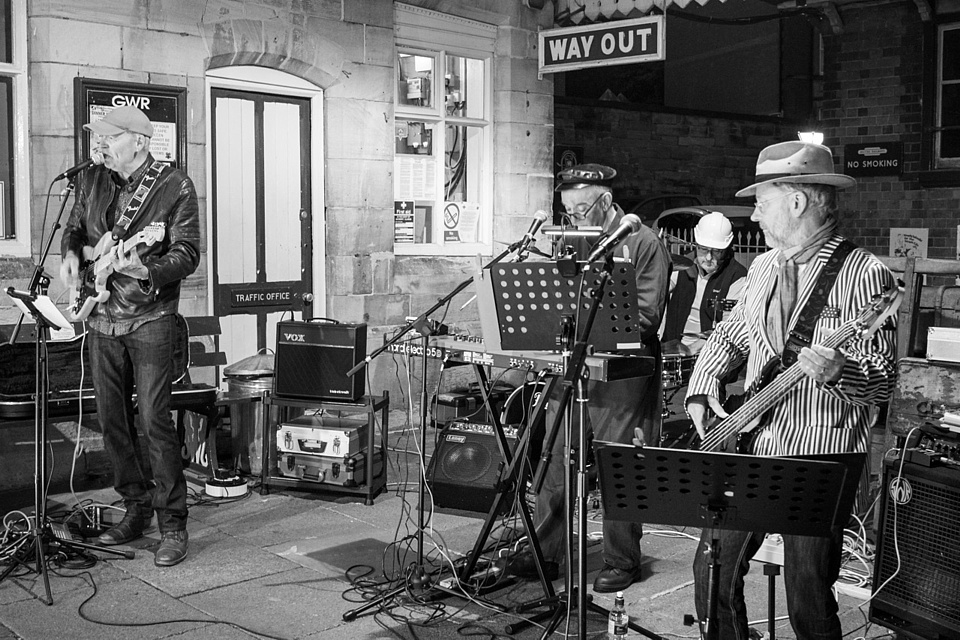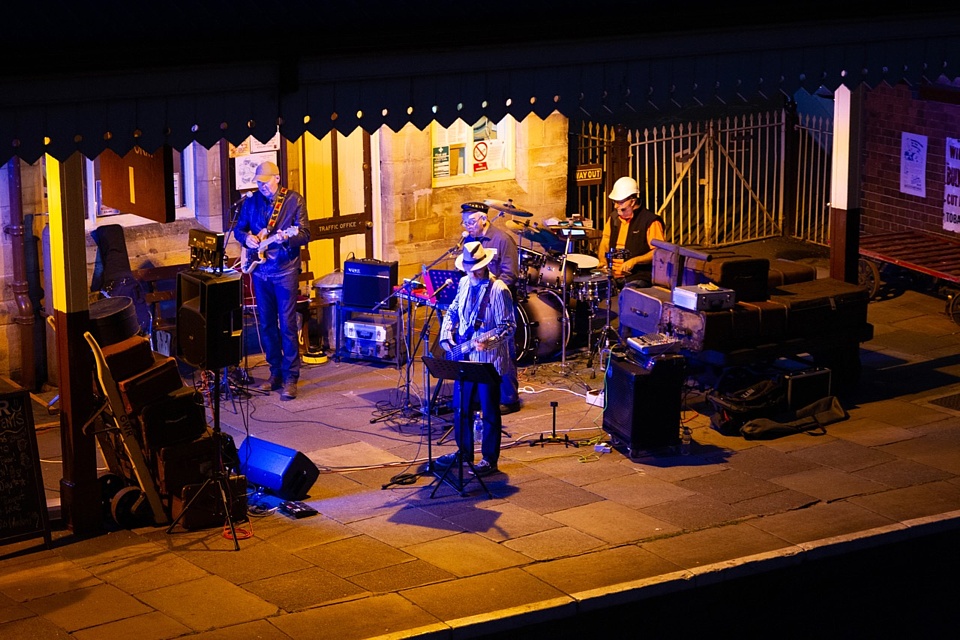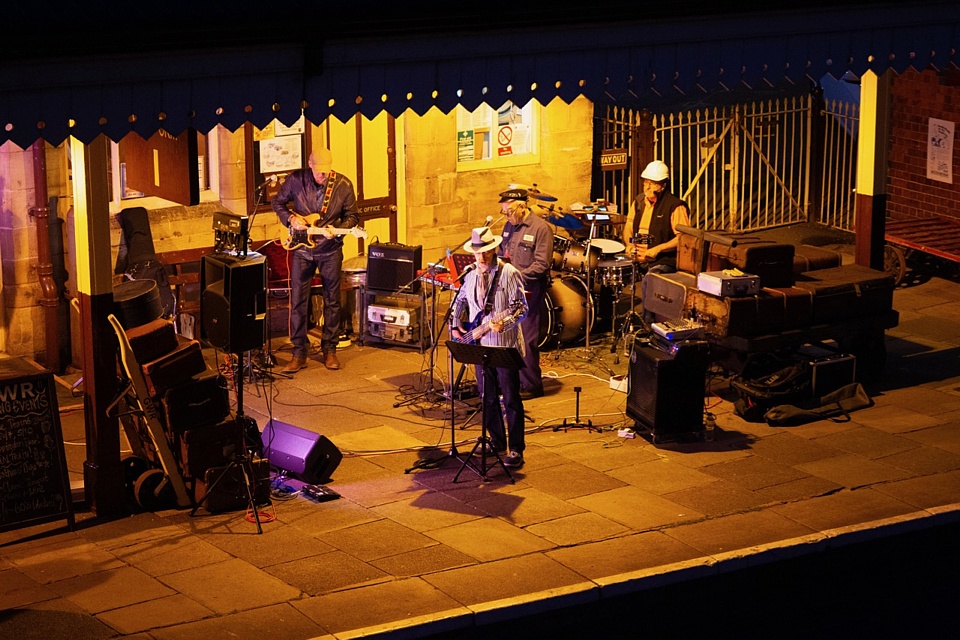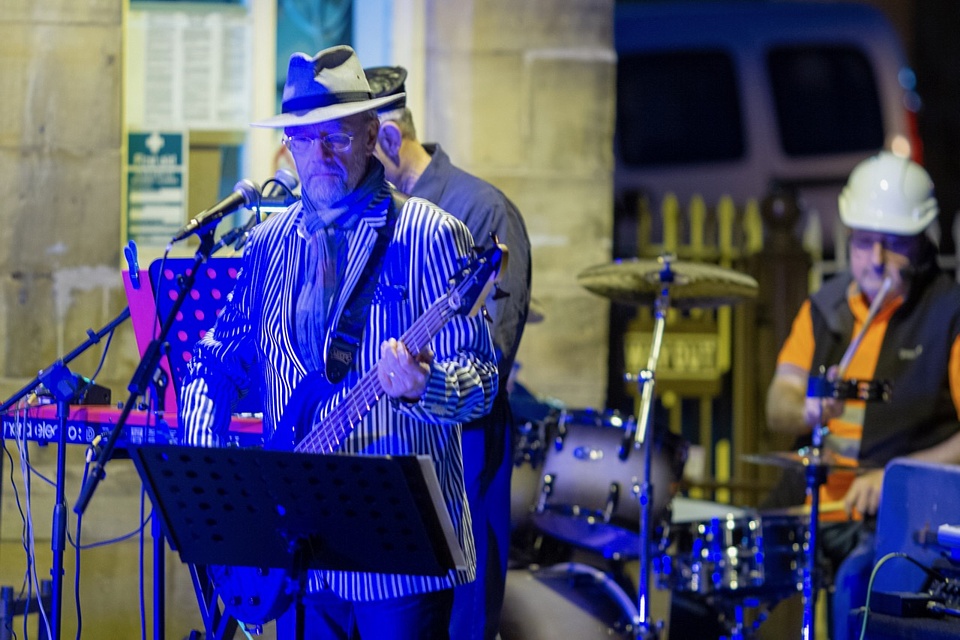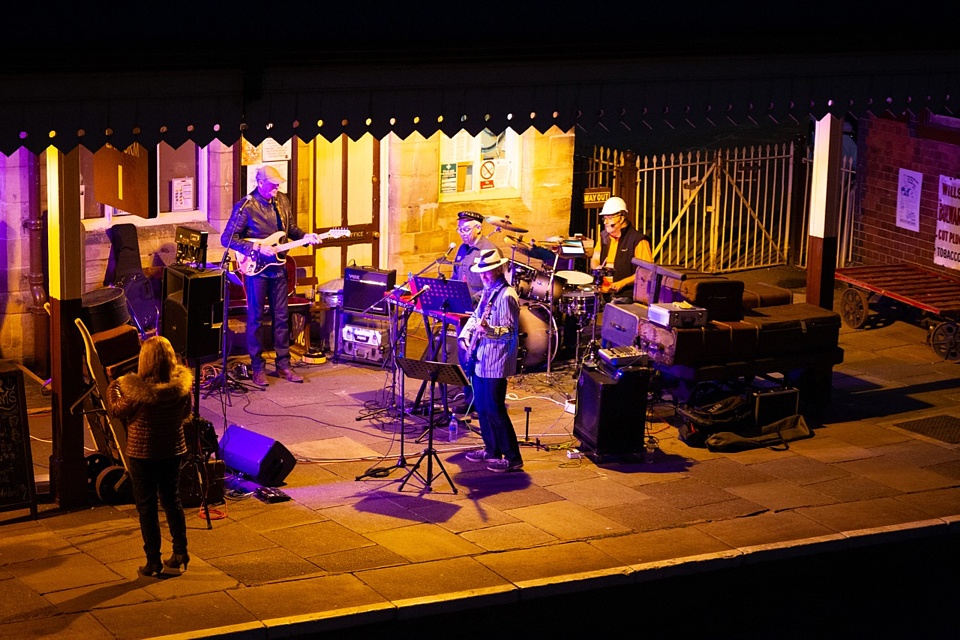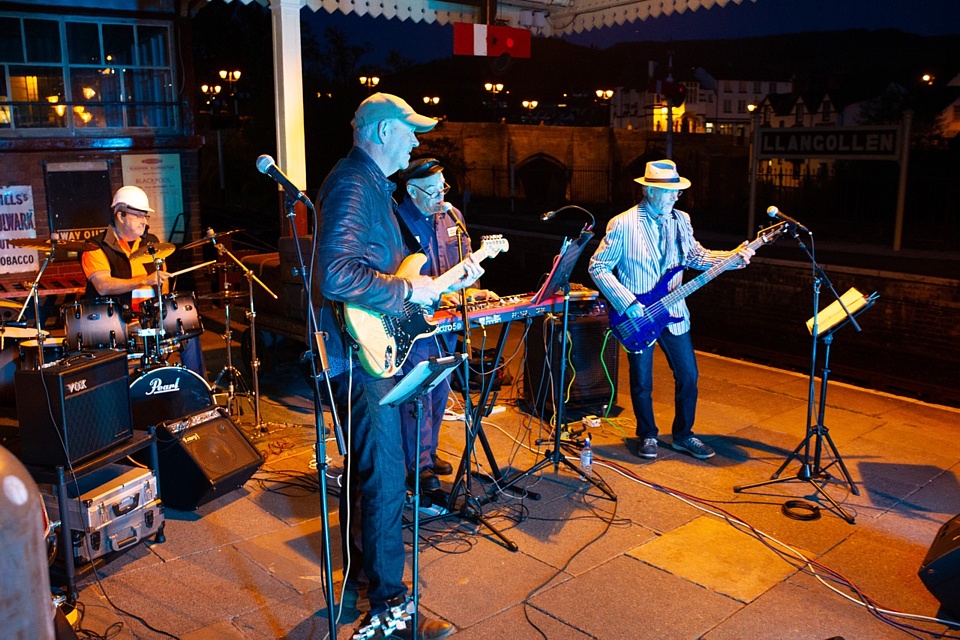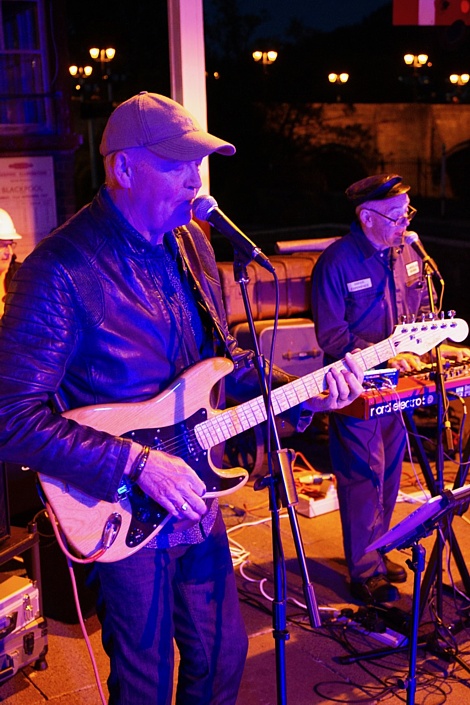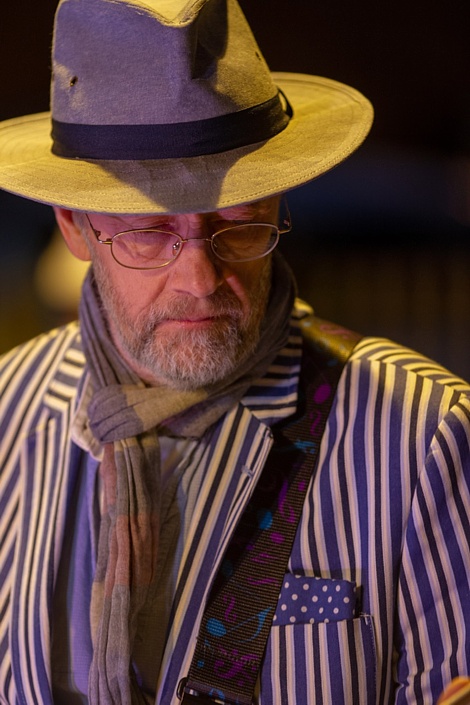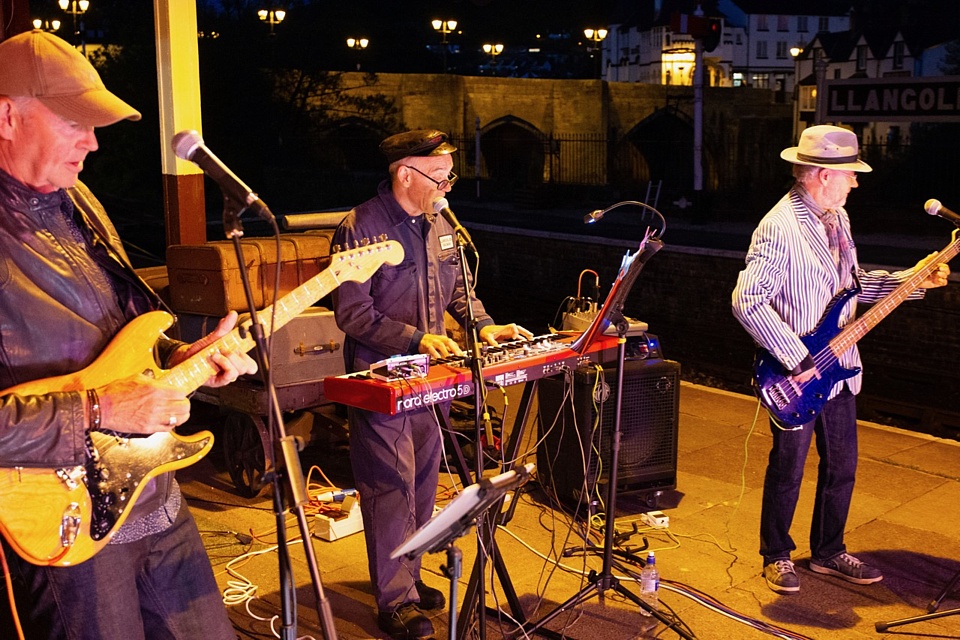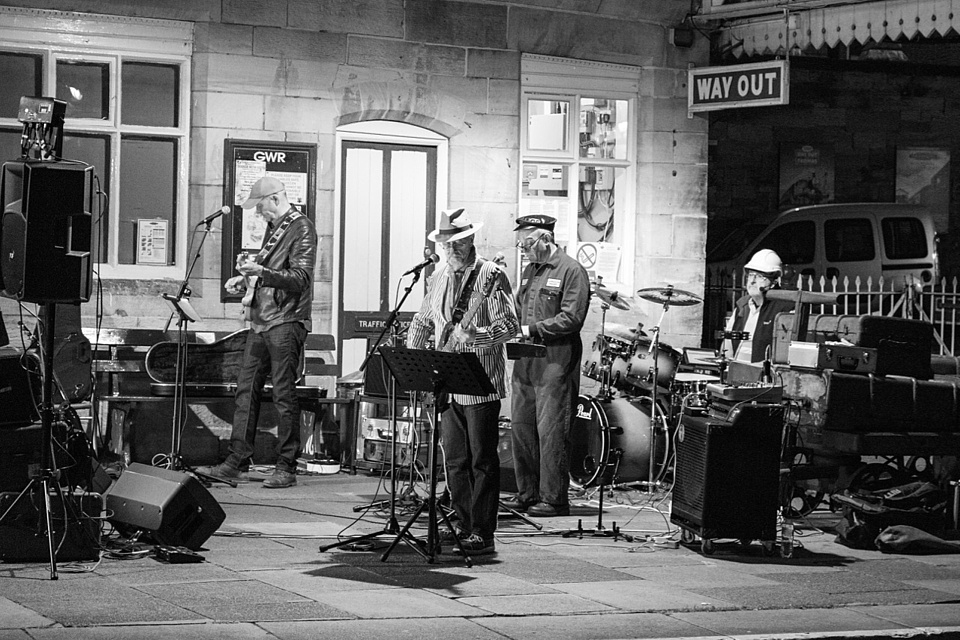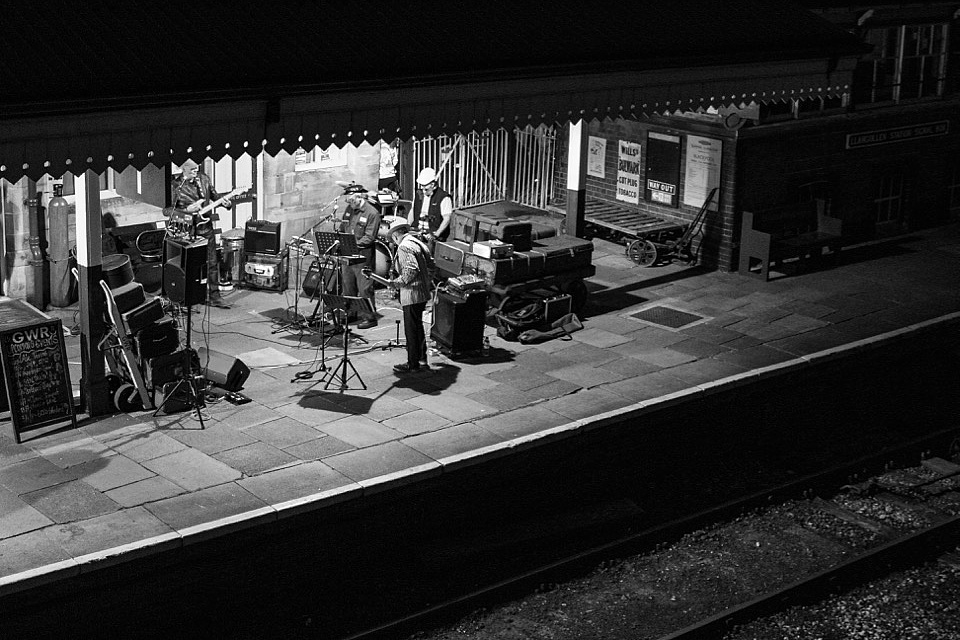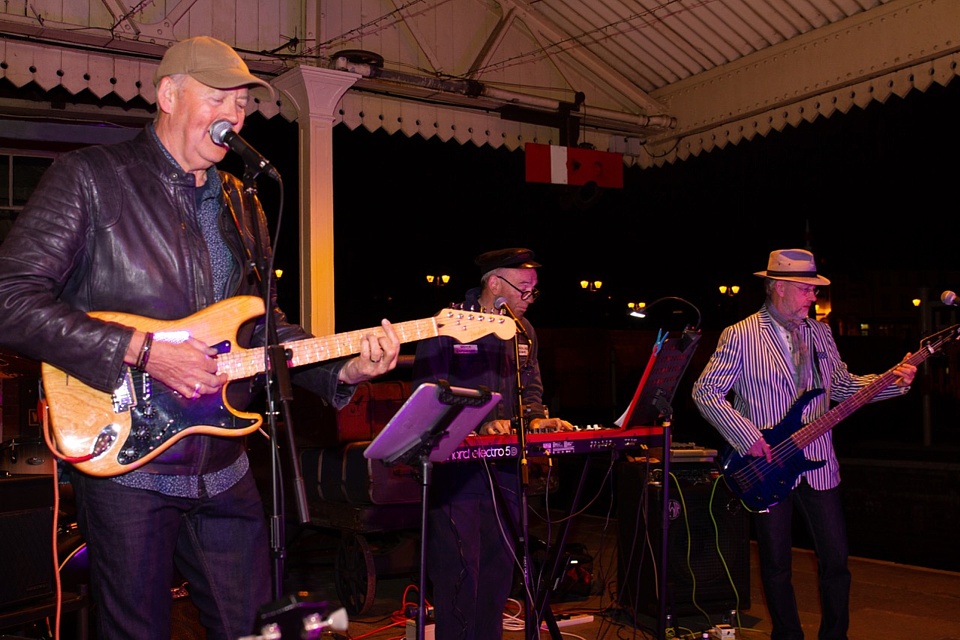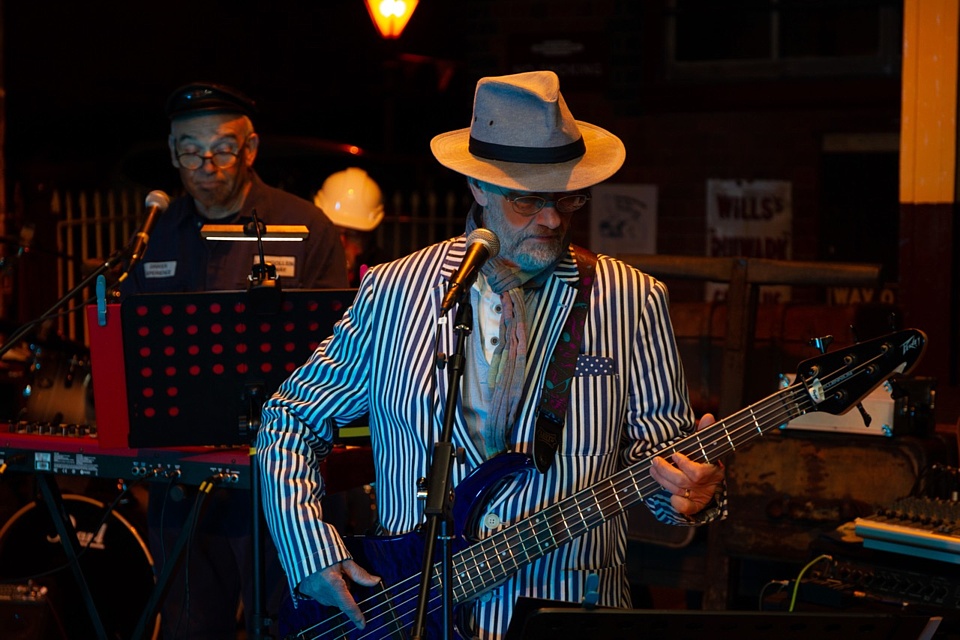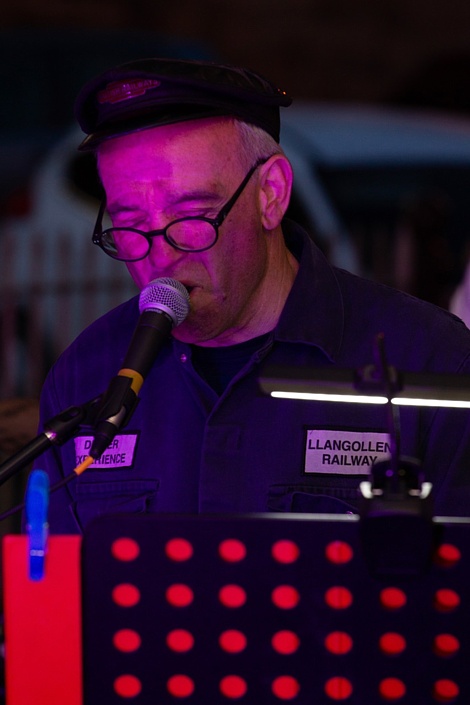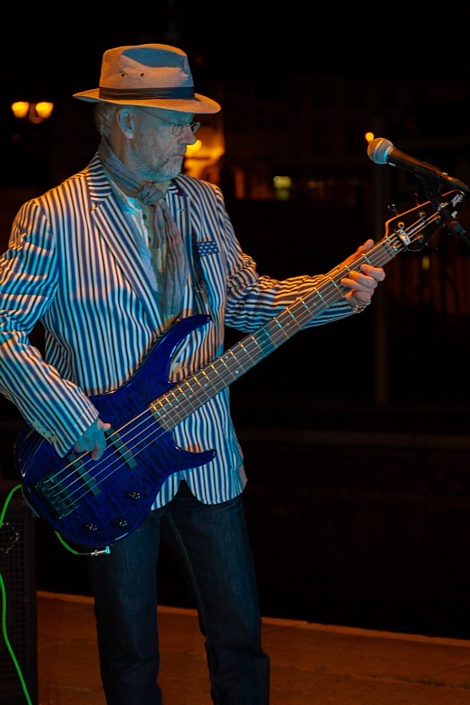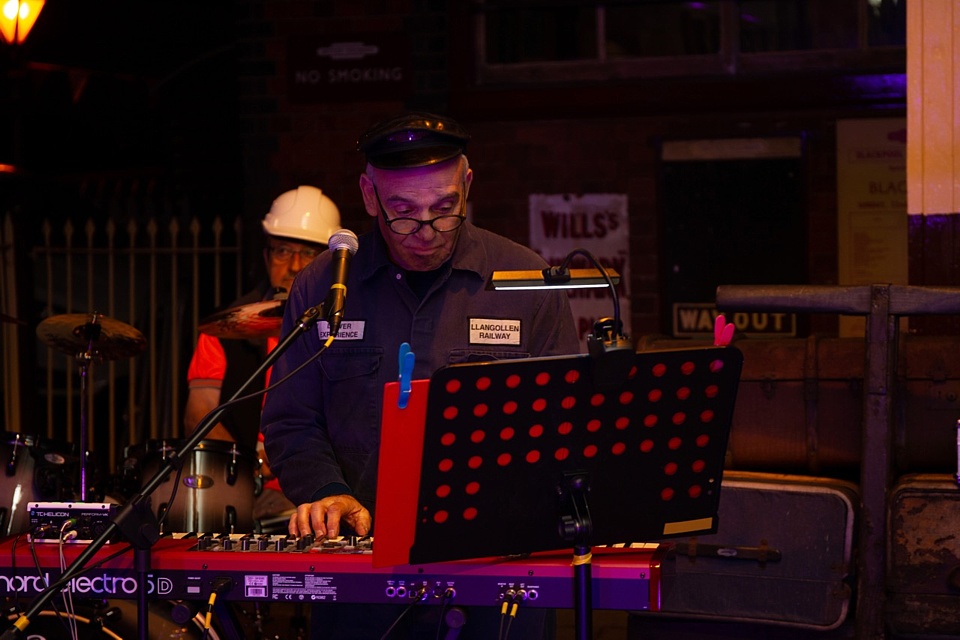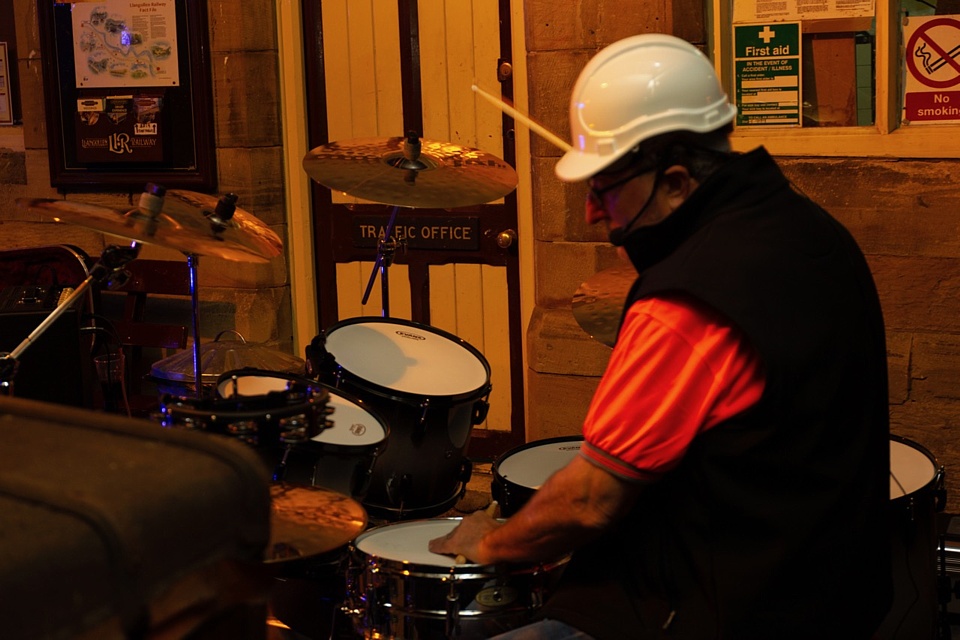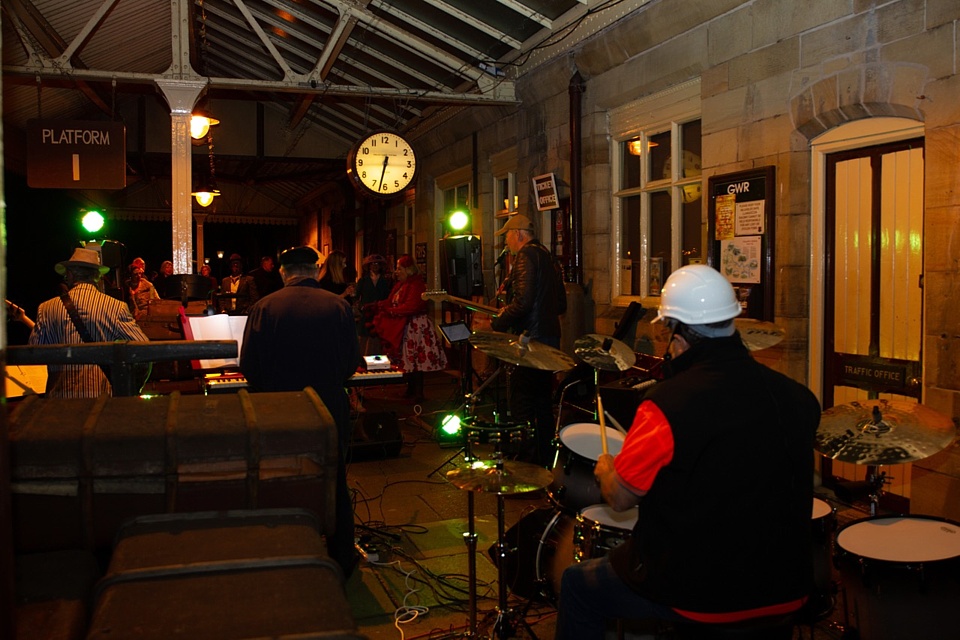 ---
Askham Village Hall, 16 November 2019
Alex asked the band to play a fund-raiser gig for his local village hall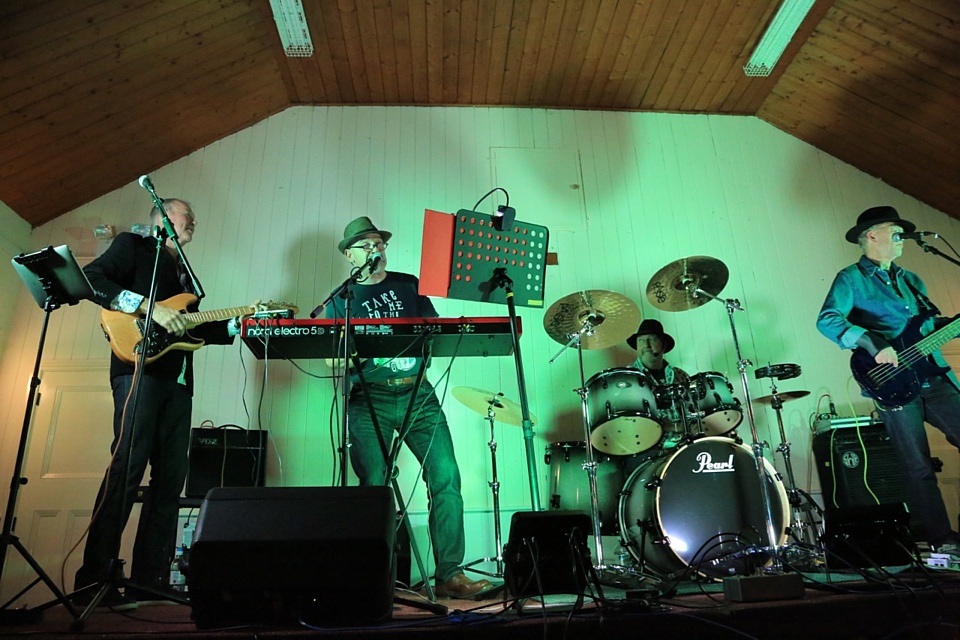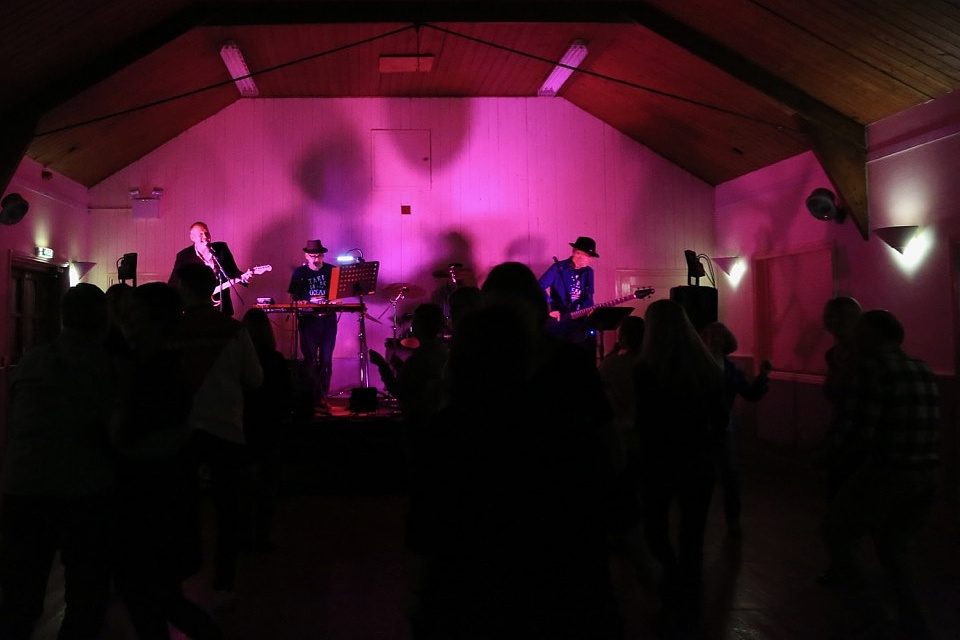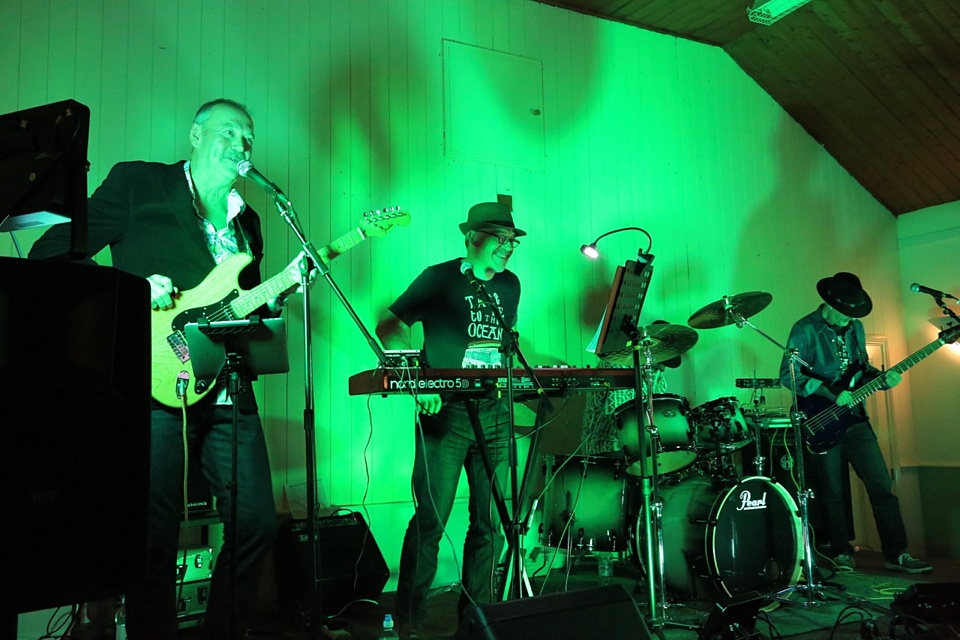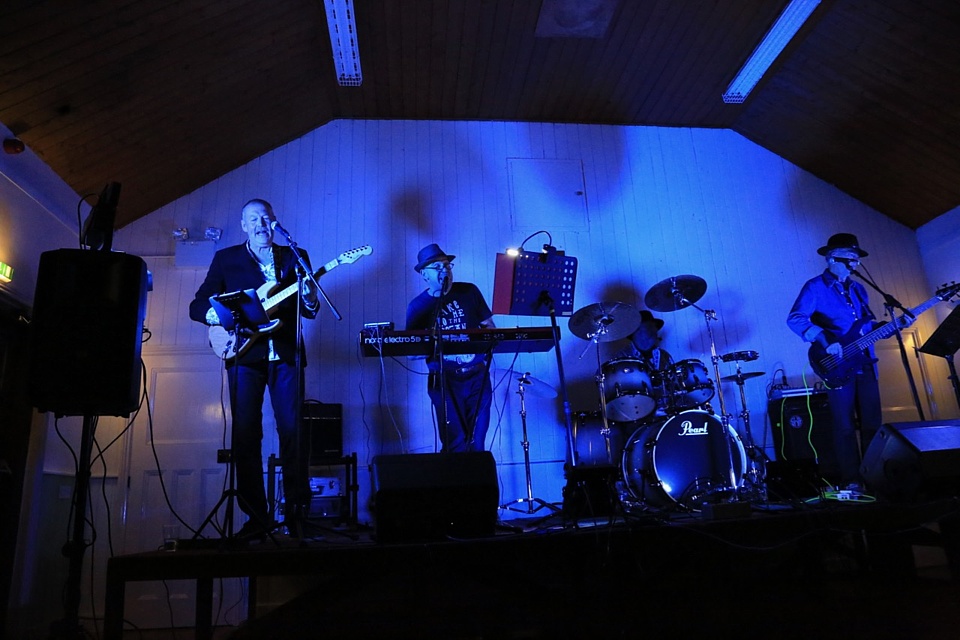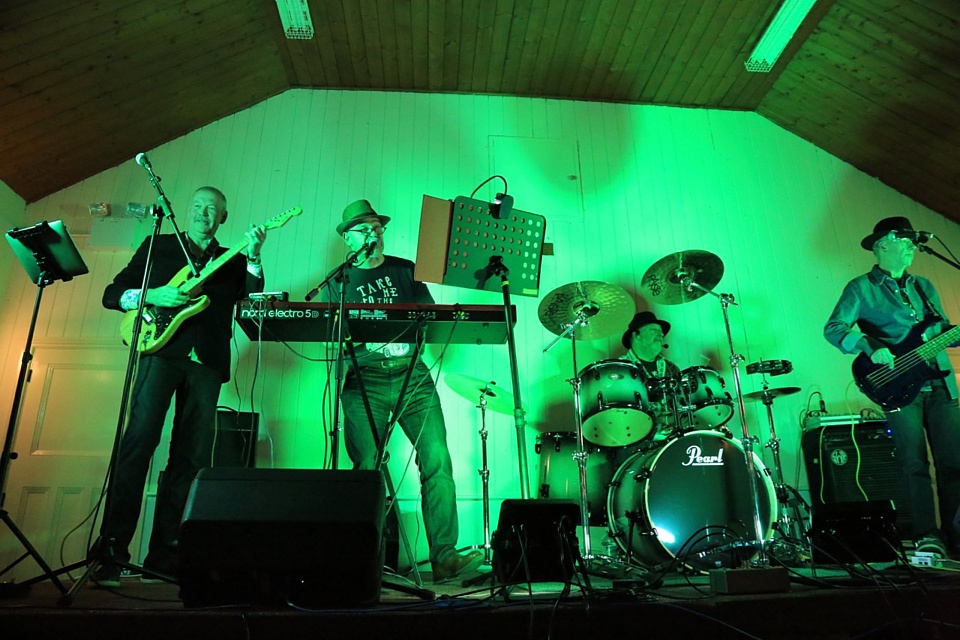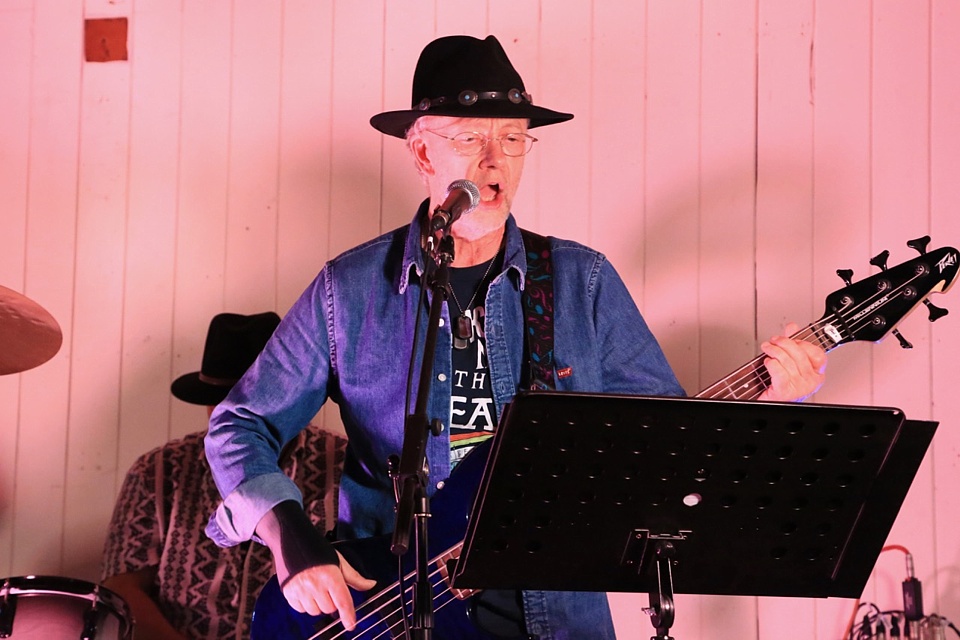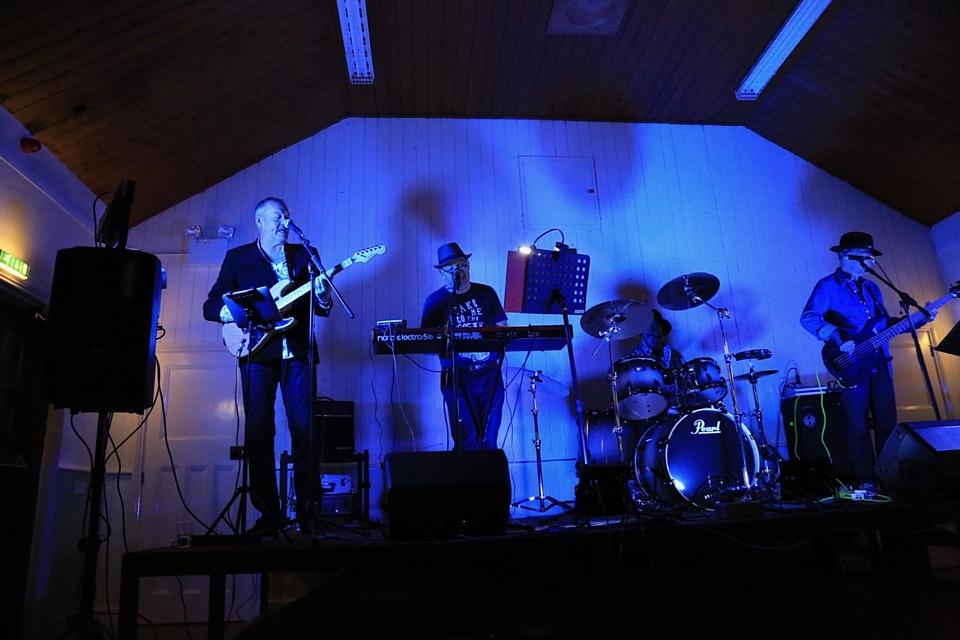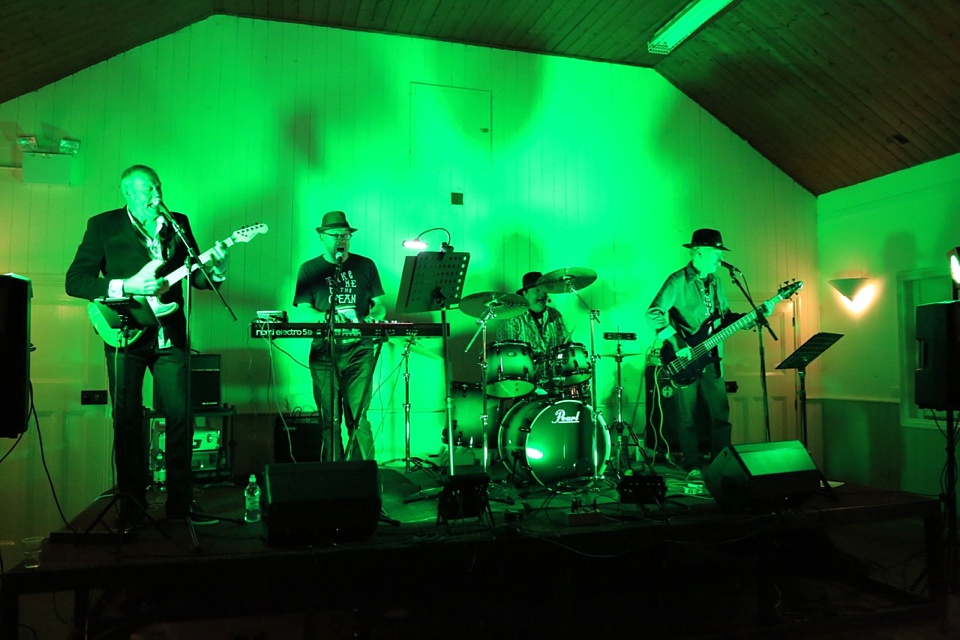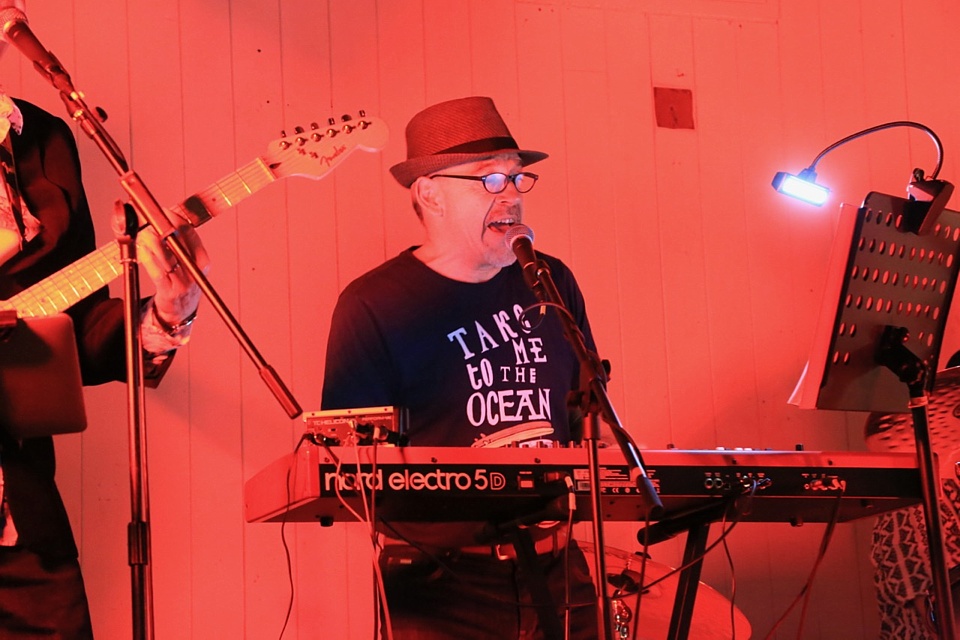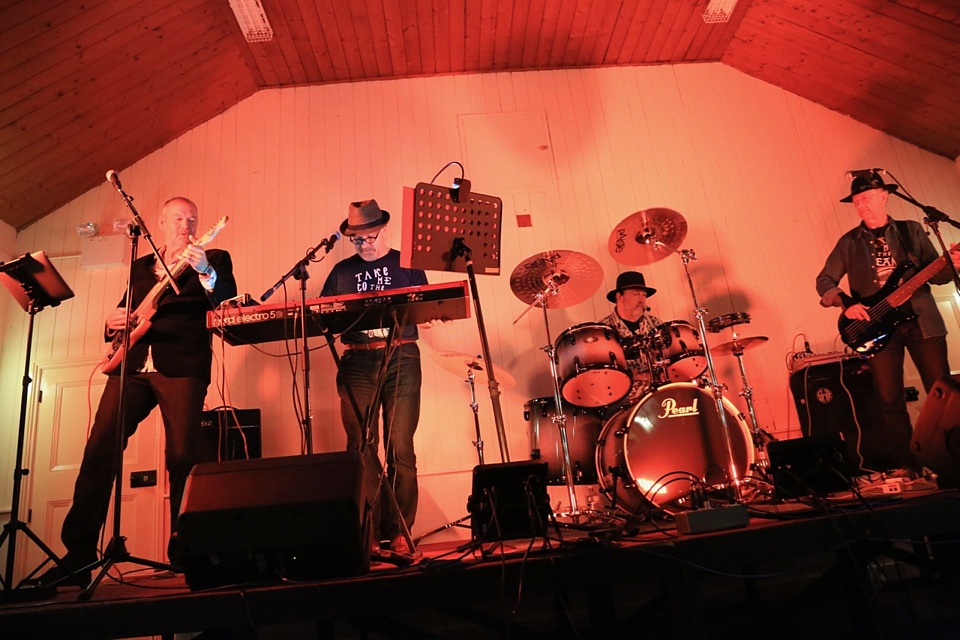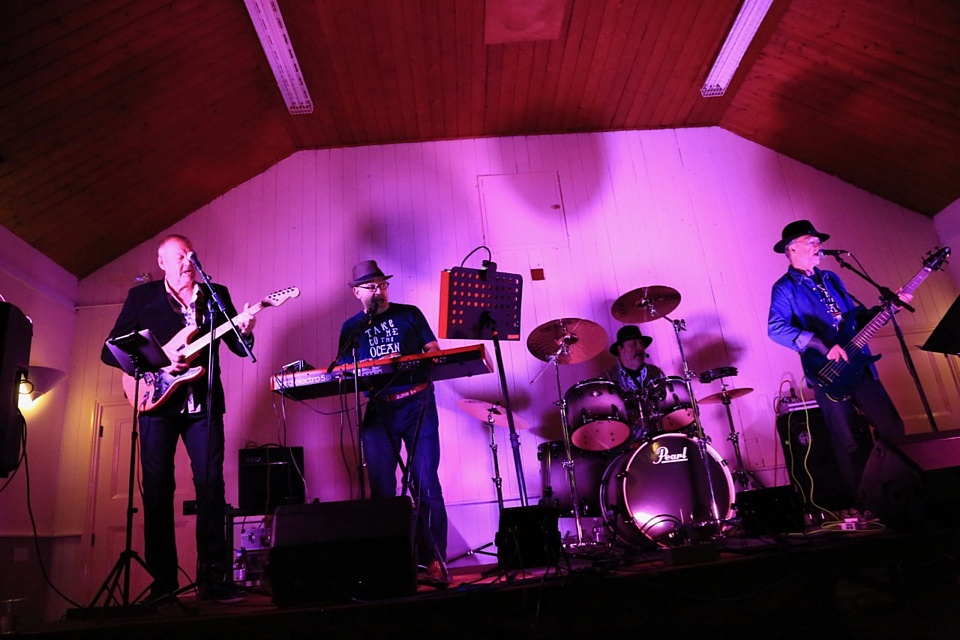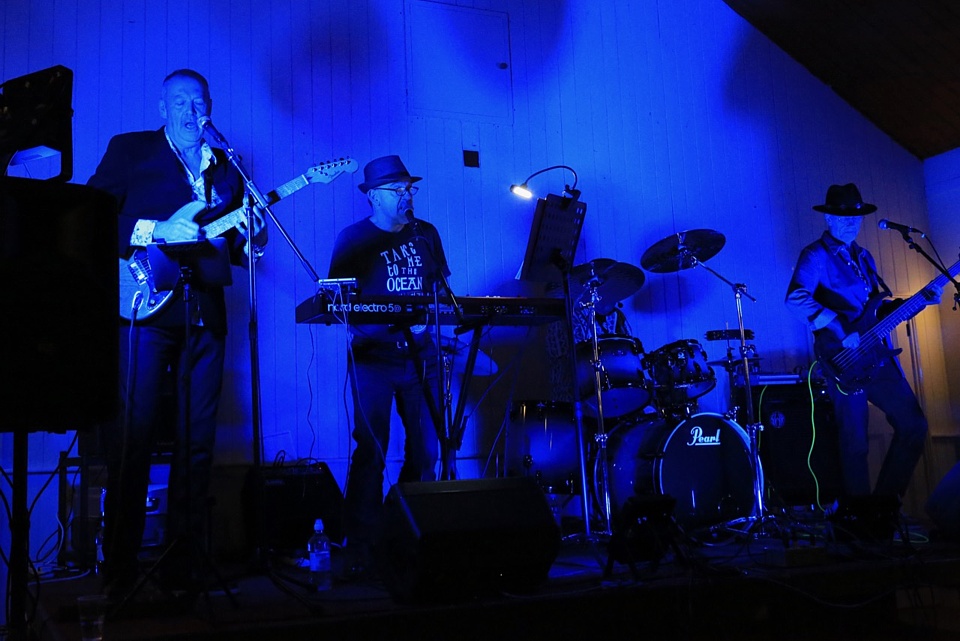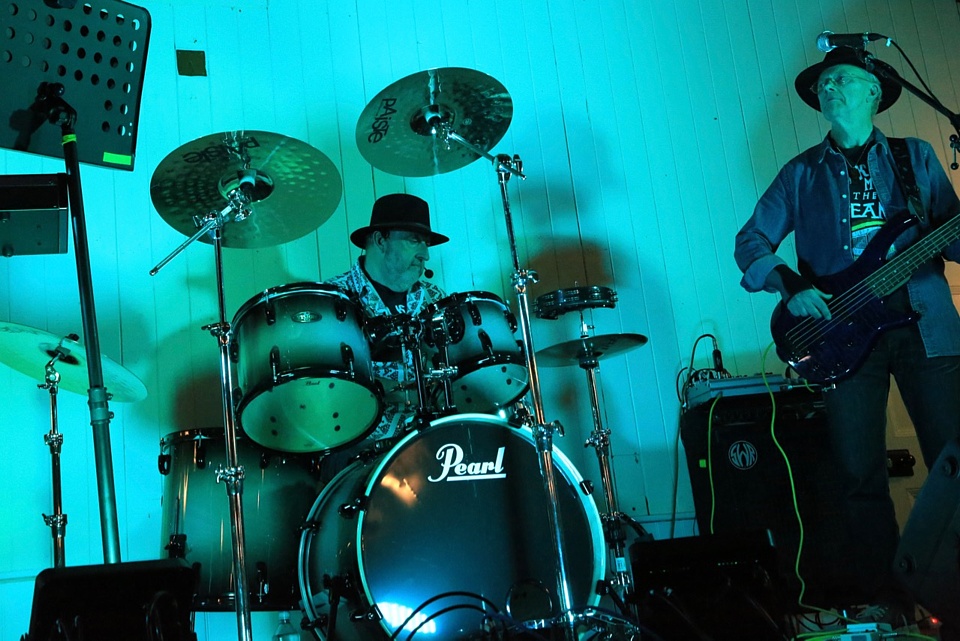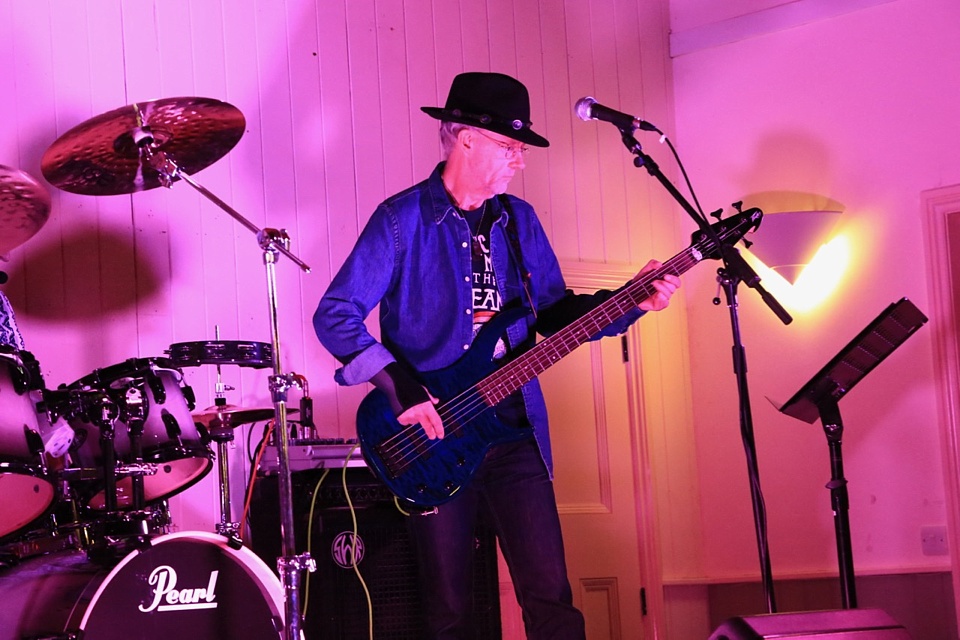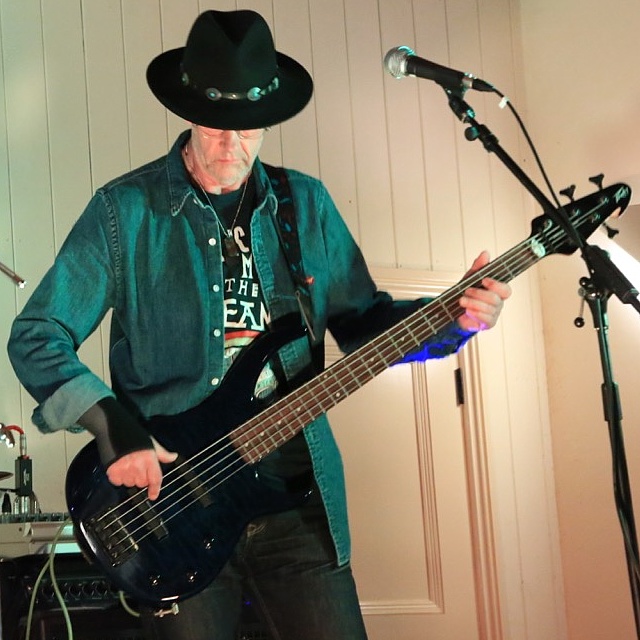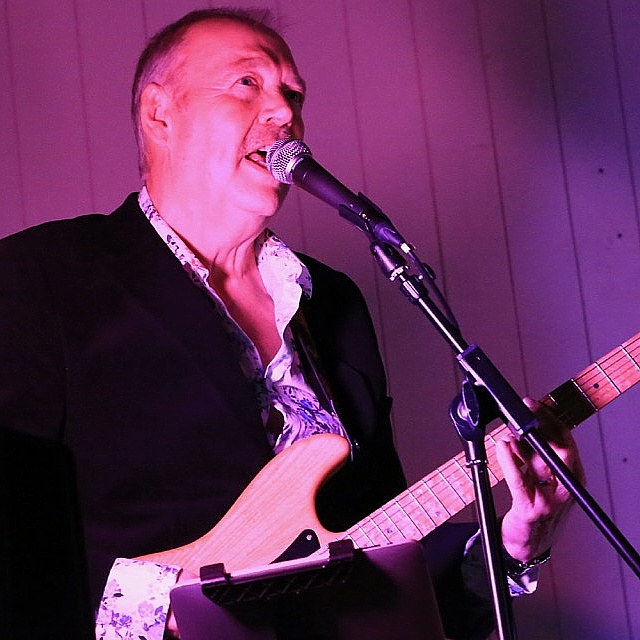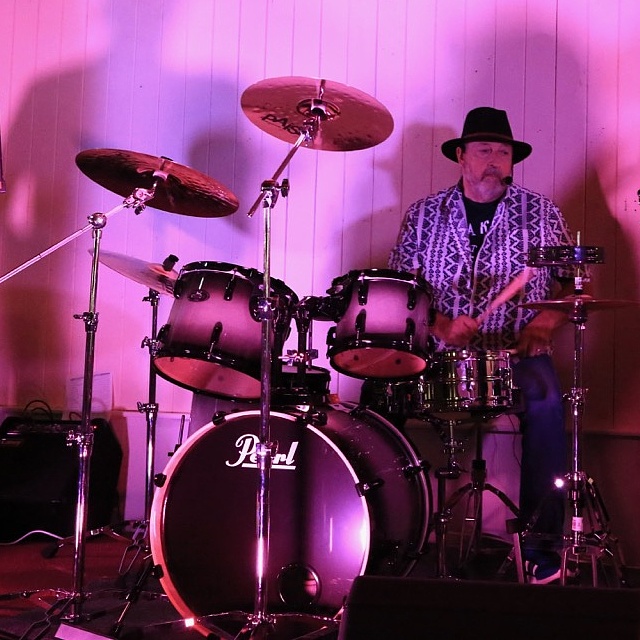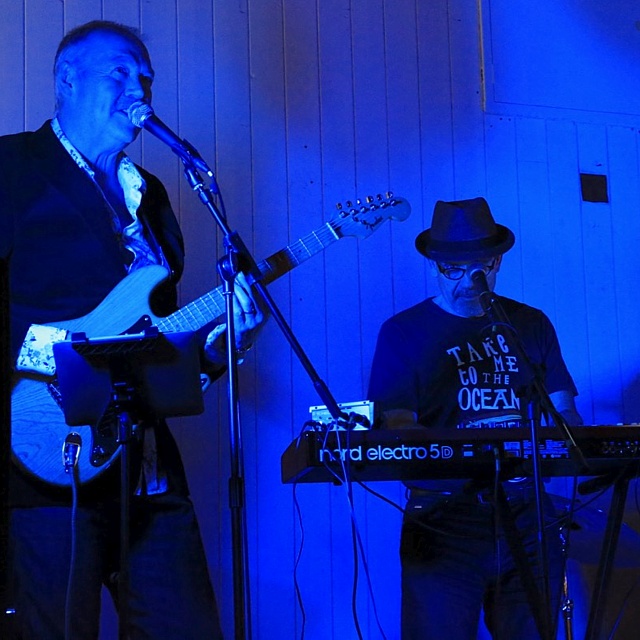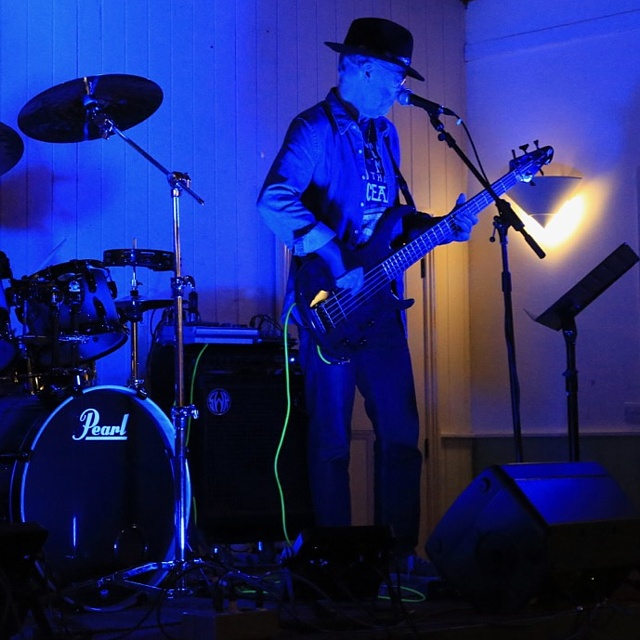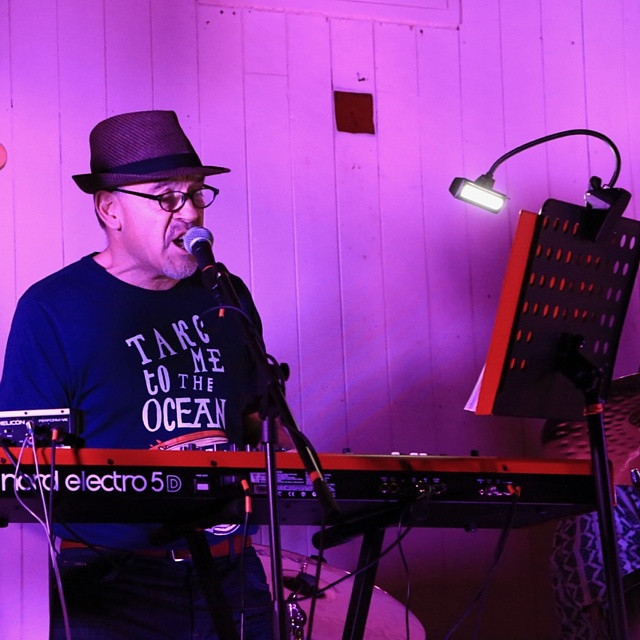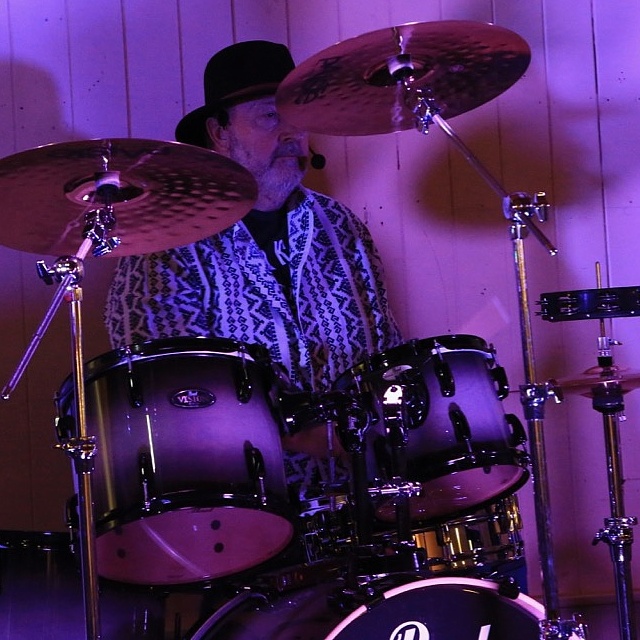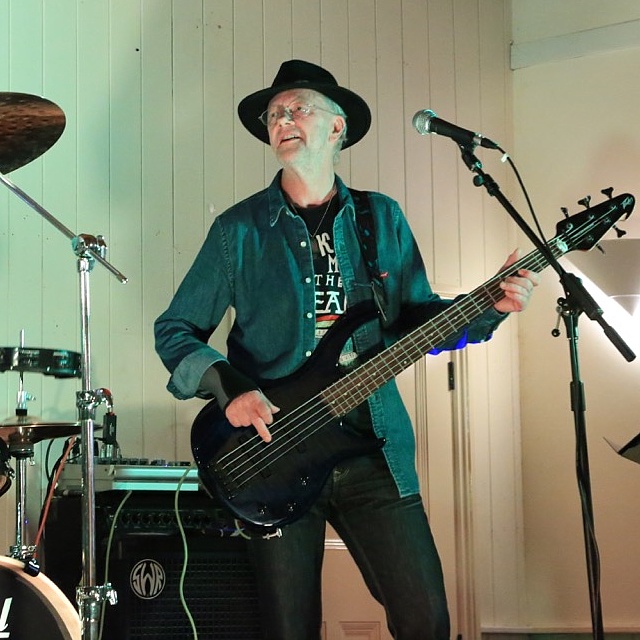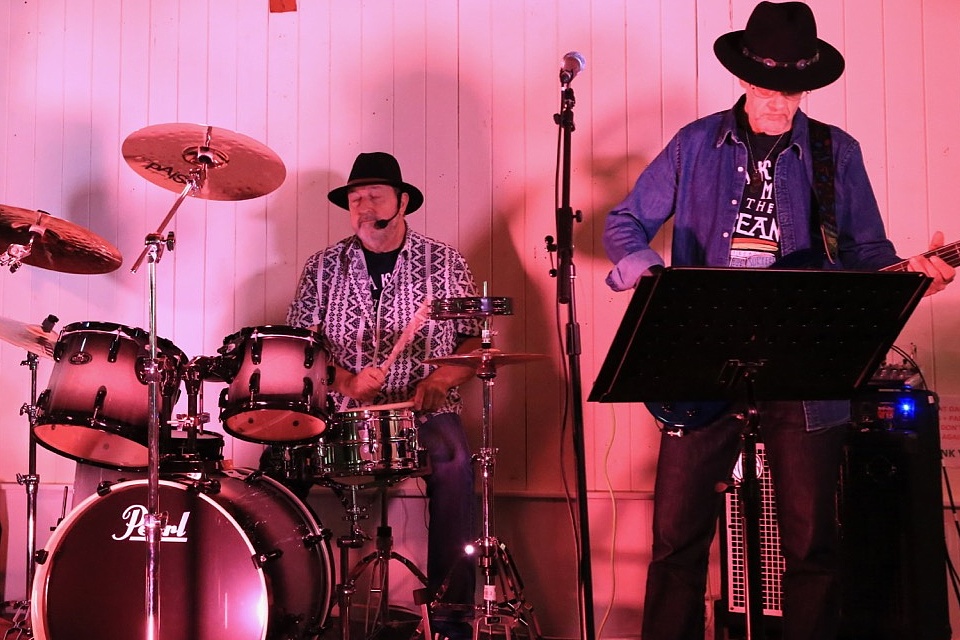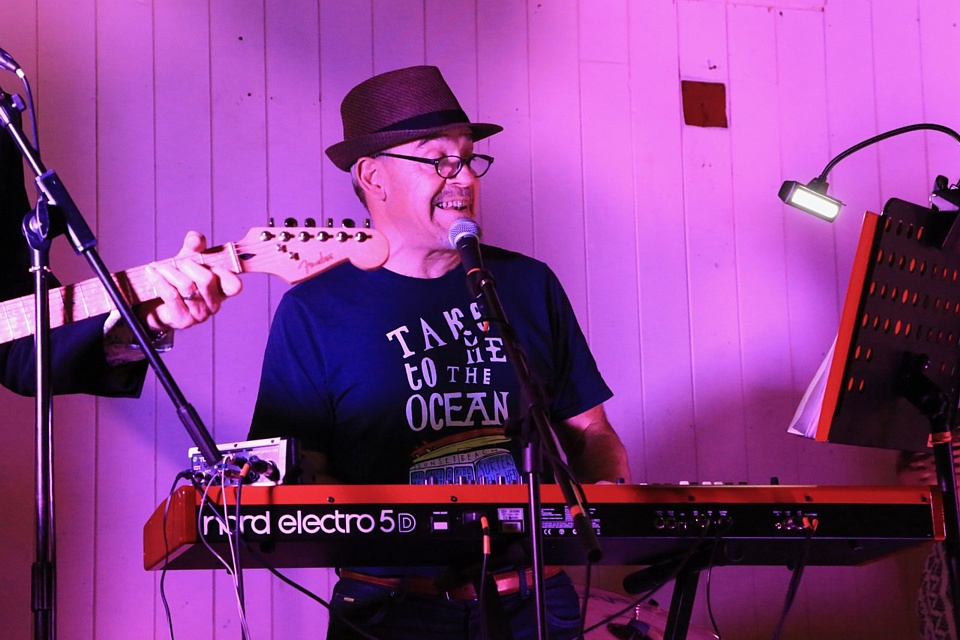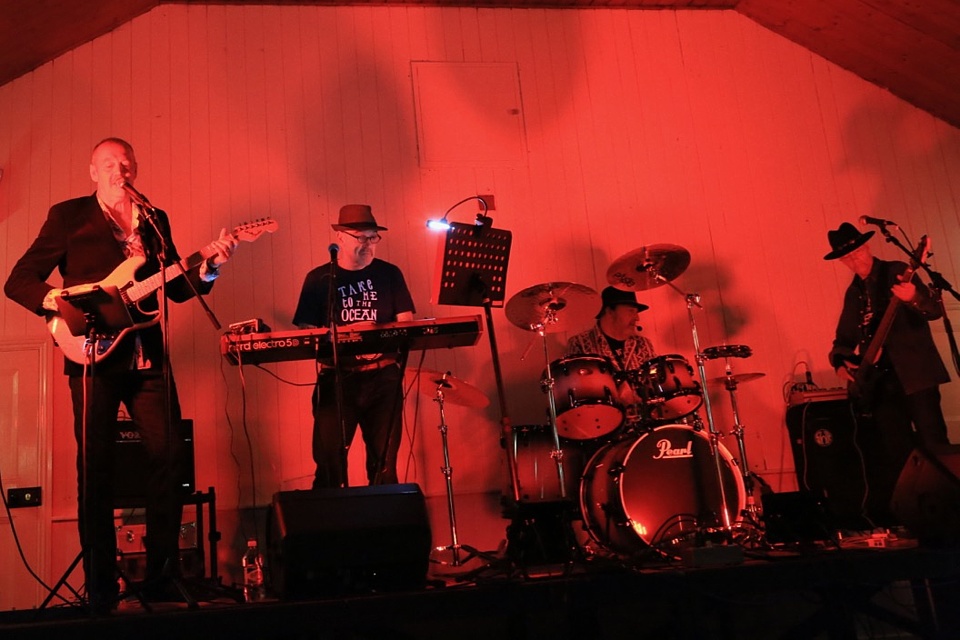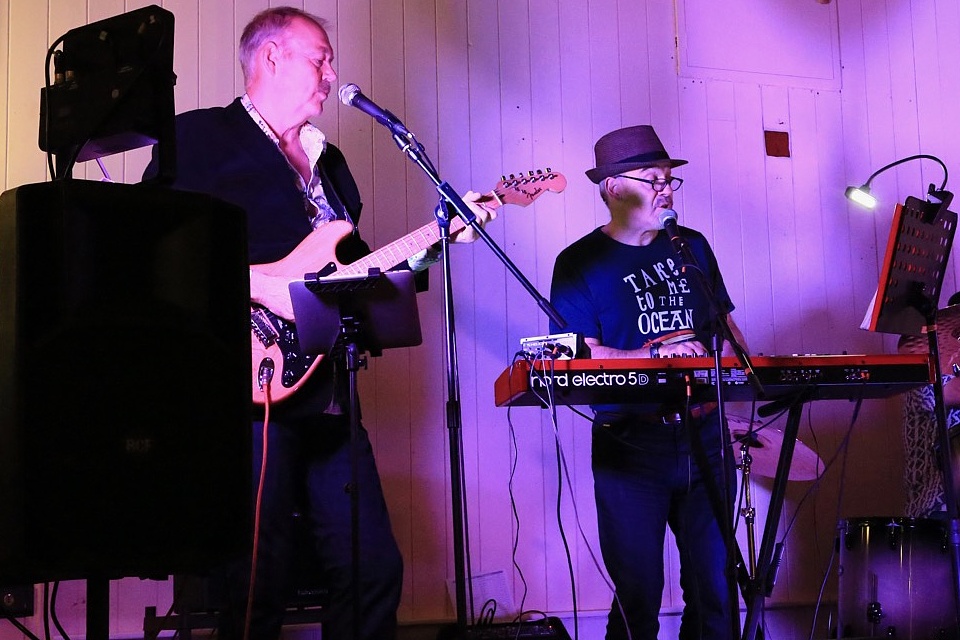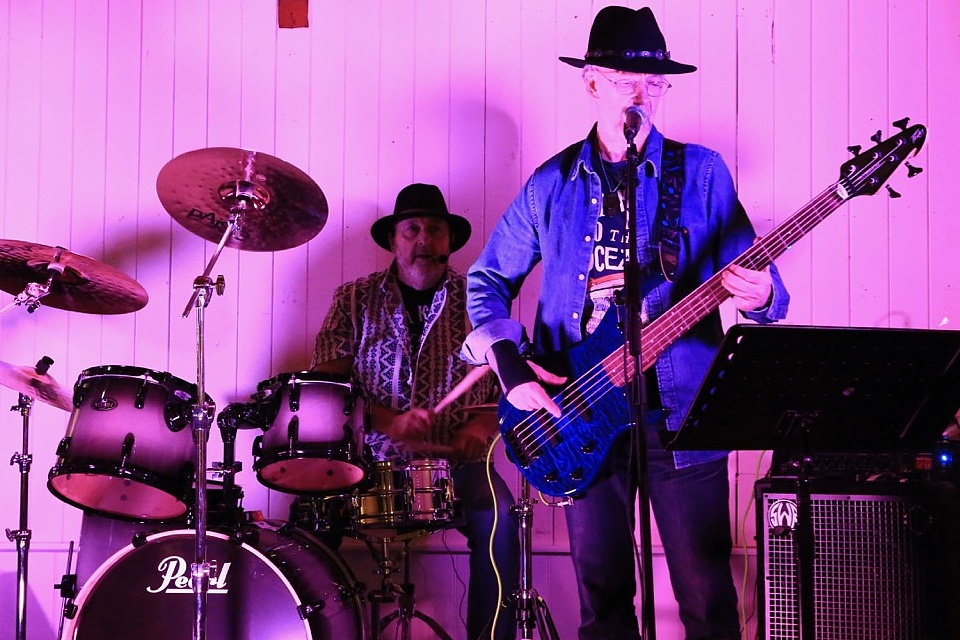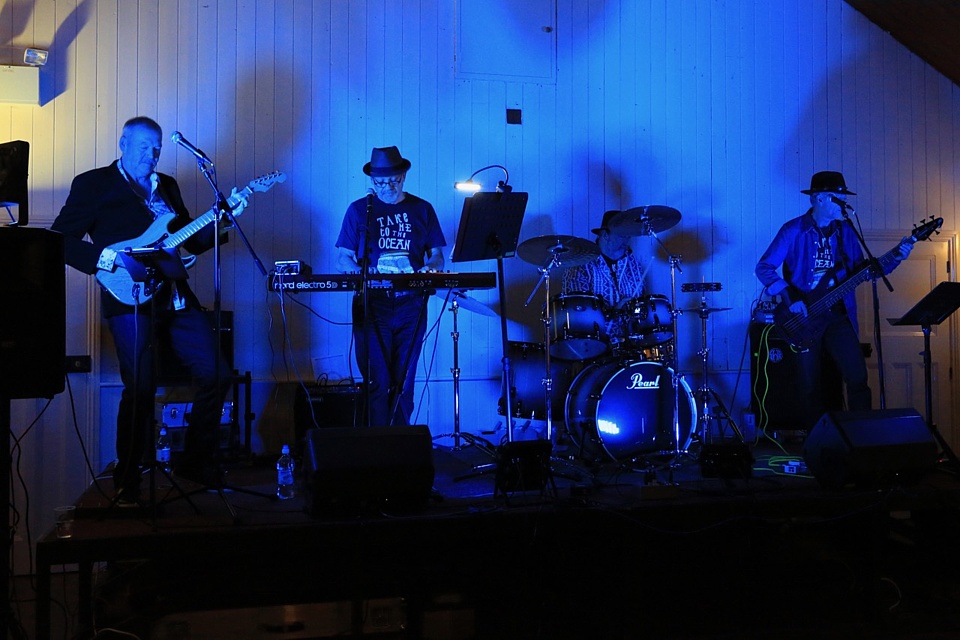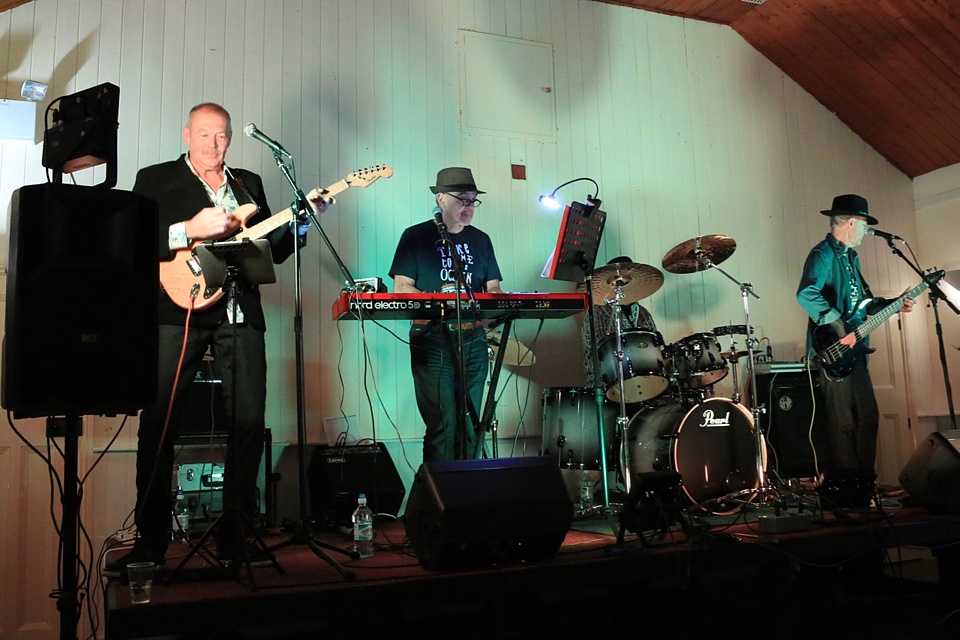 ---
A video excerpt from an earlier Askham Village Hall gig on 27 April 2019
---
The Ocean Crew!